Rumor Mill: Xiaomi Mi Note 3 May Arrive This Month Or Next
by Habeeb Onawole Aug 9, 2017 5:52 pm0
There are two Xiaomi flagship devices expected to launch later this year. One is the bezel-less Mi Mix 2 and the other is the Mi Note 3. While the Mi MIX 2 has sort of been confirmed by Xiaomi, there has been no official word on the Mi Note 3.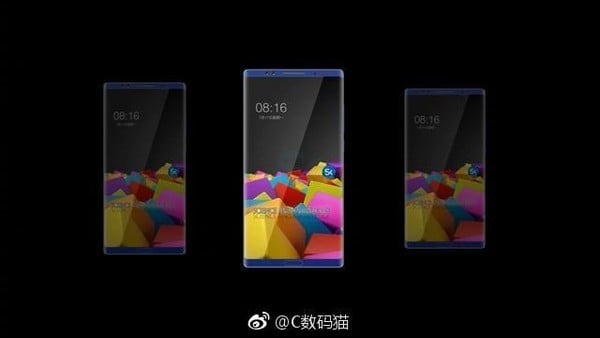 Rumor has it that the Mi Note 3 will be launched by the end of August or early September. If that is true, it means Xiaomi has changed the release schedule for the Mi Note series. If you recollect, the Mi Note 2 came nearly two years after the original Mi Note.
The Mi Note 2 was released alongside the Mi MIX in November 2016. Though the former stole the show, the Mi Note 2 was praised for having a global LTE variant and also got people talking about its nearly identical design to the ill-fated Samsung Galaxy Note 7.
If the Mi Note 3 is launching so soon, it may mean that we will be getting a separate event for the Mi MIX 2 later. It may also be a strategy to grab some of the market share Samsung and LG are aiming for with the Galaxy Note 8 and LG V30.
Leaked details of the Mi Note 3 say the smartphone will have a 2K display that is curved on both sides. The display is reported to be supplied by LG, since Samsung and Apple need all the AMOLED they can get. The Qualcomm Snapdragon 835 will power it, paired with 6GB of RAM. Expect the Mi Note 3 to come with MIUI 9 out of the box and also have a global variant.
READ MORE: Xiaomi Releases New Infrared Camera With Motion Detector
The Mi Note 3 may keep the screen size at 5.7-inches like its predecessor or make it bigger. It wouldn't really matter. What fans of the series would like to see is a better rear camera, as there were complaints about the 22.5MP sensor on the Mi Note 2.