Rumour From China: Meizu MX7 Will Not Be Launched This Year
Meizu is surprisingly picking up the pace with the rate at which it is launching new devices this second half of the year. The first half of 2017 saw quite a few models released by the tech giant but now, soon after the launch of the Pro 7 and Pro 7 Plus as well as the Meizu Flow headset, the company has sent out press invites for the launch of the M6 Note. There are more to come including a Snapdragon-powered model perhaps, but one phone that may likely not be launched this year is the Meizu MX7. There is a rumour out of China that Meizu will not be launching the flagship MX7 this year.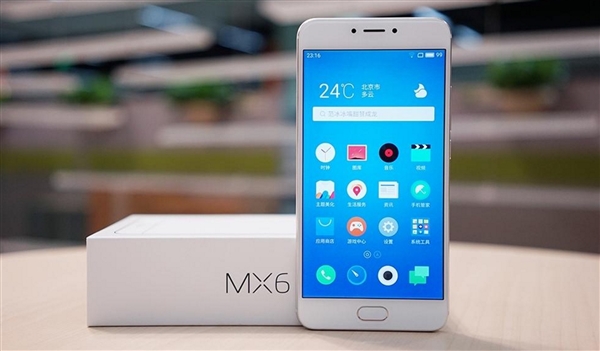 The Meizu MX7 is supposed to be the successor to the MX6 which was launched around July last year packing an Helio X20 chip and a powerful 12MP Sony IMX386 rear camera sensor. The MX7 was expected to launch in September this year packing an Helio P30 chip, according to the leaked Meizu product schedule for this year that has so far been fairly accurate. The MX series was hitherto Meizu's flagship series before the birth of the Pro series but the company has continued to released MX models which usually come with a pocket-friendly price tag. The MX6 sells for around $276 presently which is fairly decent. But we may have to make do with the M6 Note this year as Meizu is rumoured as planning to use the M series, U series or the X series to fill the void the lack of a decent MX model would create.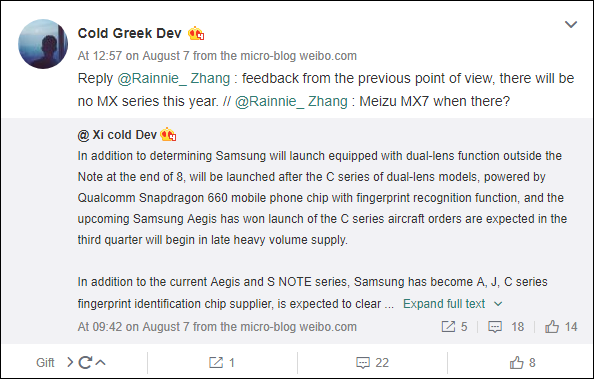 Read More: Meizu MX6 12MP Sony IMX386 Official Camera Samples Released
The reason for the shift of the MX7 from this year's itinerary wasn't disclosed by the tipster who has a fair credibility rating from his antecedence. The shift could be as a result of the need to provide enough space for the Pro 7 and the mid-range offerings the company has got lined up for this year to sell well instead of its products competing with each other. The Meizu MX7 is expected with a premium, near bezel-less edge design and would feature a 21MP rear camera and a 5MP sensor up front. The device is also expected to sport a large 5.7-inch display with a 2K resolution and it will have a USB Type-C port and 3.5mm audio jack.We can't be so sure about this, though, so take it with a pinch of salt.
(source)