Smartisan Gets $150m Funding To keep It Alive
by Habeeb Onawole Aug 9, 2017 8:47 am4
Smartisan Technology Co. LTD is a Chinese smartphone company known for its uniquely designed phones. Founded in 2012, the company has launched about 7 phones so far including the Smartisan Nut Pro released this year.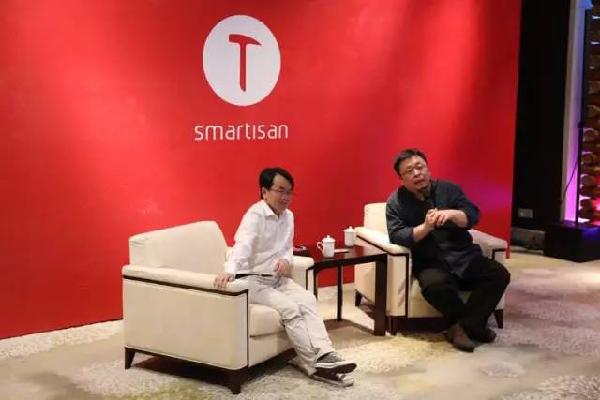 The Nut Pro might have been the last smartphone from the manufacturer as the company was fighting collapse. But thanks to fresh funding, Smartisan will remain in the market.
The co-founder and CEO, Luo Yonghao revealed at the Geek Park's Rebuild 2017 conference that they have raised ¥1 billion (∼$150 million) from investors. The money according to the CEO will be used to ramp up production, resulting in it releasing five to six smartphones that cover every category instead of the usual two per year.
Last year, Smartisan was at the verge of collapse and rumors were floating round that Xiaomi was going to acquire them. While no details about the investors were made public, it won't come as a surprise to learn Xiaomi is one of them.
READ MORE: Smartisan Nut Pro Teardown: Big Upgrade From Previous Models
Now that it plans to release more smartphones, Smartisan may gain more customers since its products won't be limited to only one category anymore. It's latest smartphone, the Nut Pro has received positive reviews since it launched. However, an official sales figure wasn't provided.
(Source)