Leaked Details of Xiaomi Redmi Note 5A Reveals It's Just A Redmi 4A With A Bigger Display
by Habeeb Onawole Aug 11, 2017 10:30 am0
Images, specs and price of a device said to be the Xiaomi Redmi 5A just leaked online and there is nothing to be excited about.
This is actually not the first Redmi Note 5A leak that has showed up in recent times. About a month ago we saw a leaked image that revealed the phone's retail box. The box is red which is a deviation from the white retail boxes Xiaomi is known to use for its phones.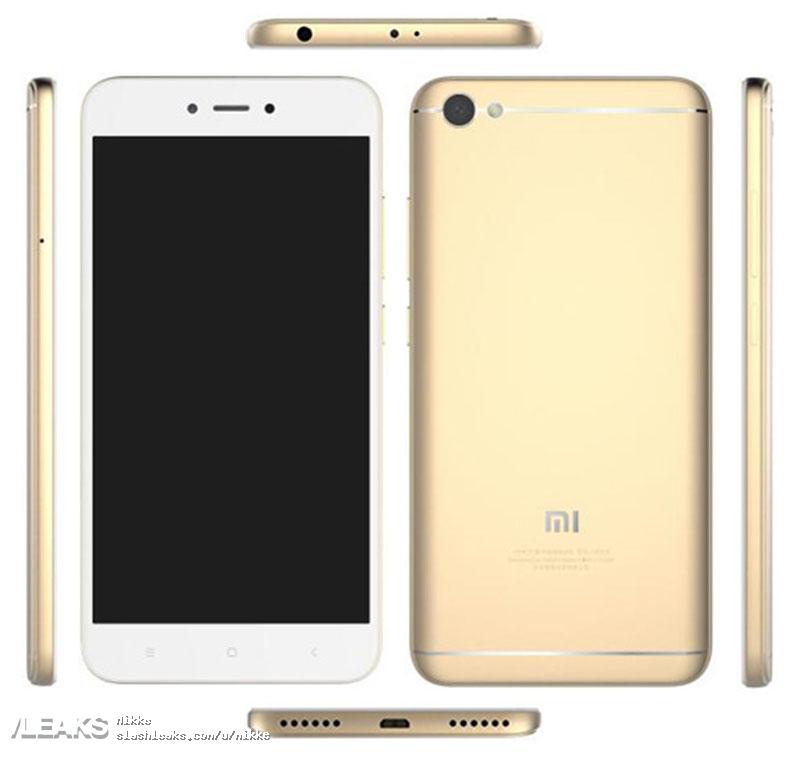 The specs of the Xiaomi Redmi 5A are not impressive in any way. It is practically the same as that of the Redmi 4A save for the display that is now 5.5-inches but still 720p. There is 2GB of RAM, 16GB of storage, and the Snapdragon 425 is still the chip of choice here.
The rear camera remains 13MP and the front is still 5MP, though we can't tell if the sensors have changed in terms of pixel and aperture size. The Xiaomi Redmi Note 5A comes with a 3080mAh battery which may be the typical capacity, so its probably the same 3120mAh of the Redmi 4A. The Redmi Note 5A is also stated as running Android 7.1.
The main focus for the Redmi Note 5A is actually the design. It appears that it has swapped the plastic body of the 4A for a metal one. The rear camera and flash still sit on the top antenna line but their positions are now reversed. The speaker on the back has also been moved to the bottom of the phone beside the microUSB port.
The front hasn't seen much change. It is white on this gold unit and you have capacitive buttons for navigation. The proximity sensor and front camera flank the earpiece on both sides but the sensor is now circular. At the top sits the earphone jack, a secondary microphone and an IR blaster.
READ MORE: Xiaomi's 90 Points Launching Jacket Next Week, Priced Under ¥300
Last detail revealed is the price which is said to be ¥999 (~$150). Unless this is fake, I don't see anyone paying that amount for a phone with practically the same specs as the previous model. The Redmi 4X is available for under $140. It has a better processor, an extra GB of RAM, double the storage, and a fingerprint scanner. Yes, and a bigger battery too.
(Source)