Is Xiaomi Planning To Release A New Bicycle Tomorrow?
by Habeeb Onawole Aug 14, 2017 8:40 pm1
Xiaomi already has released two bicycles but may be launching a third tomorrow. The official Mi Home Weibo account revealed early today that it has a launch scheduled for 10 AM on August 15.
The post includes a teaser poster with a text. When translated, we were able to make out the phrases anti-theft, good to ride, and good looking. From this we presume the bike will have an anti-theft protection, be comfortable to ride, and also have an attractive design.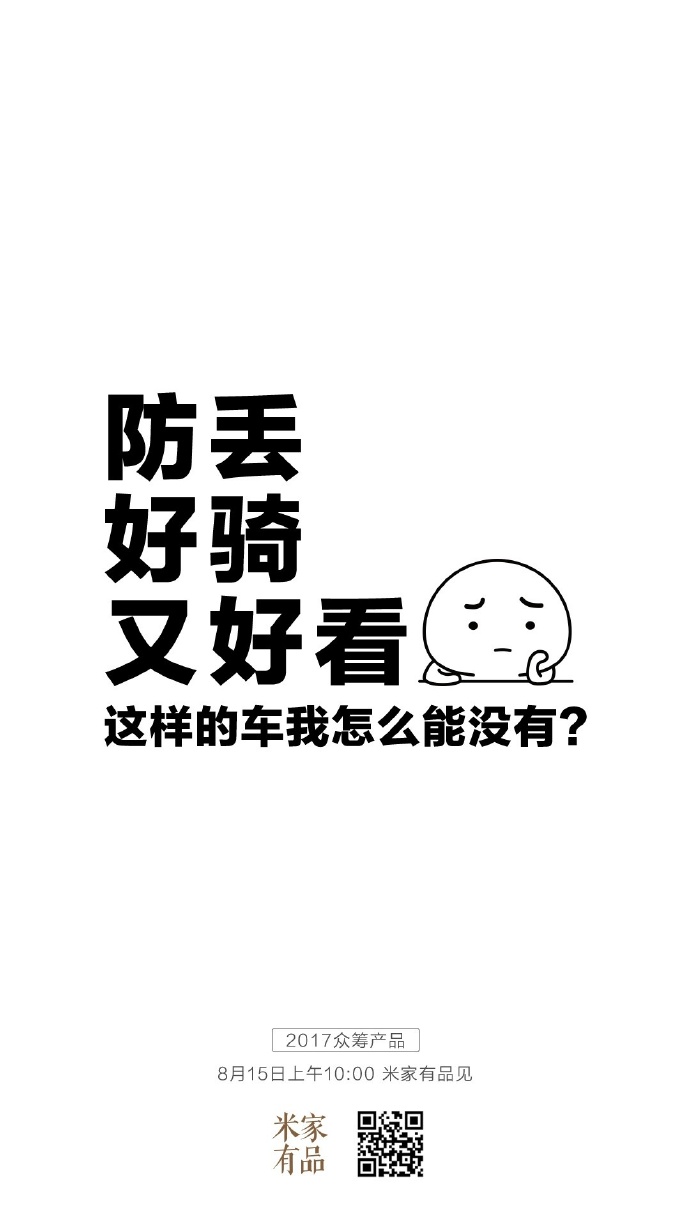 The two Xiaomi bikes released last year are priced at different extremes. One is the QiCycleR1 priced at $3000 and the other is the foldable electric bicycle that sells for $455. We don't know how much this new bike will cost, but our guess is that it will lie between the two.
READ MORE: Xiaomi Adds Yet Another Turok Steinhardt Glasses To Its Growing List
There is also no record of the number of units sold for the bikes released last year. But if it is releasing another one this year, we can presume last year's models weren't failures.