Xiaomi Chiron Listed On Beijing Subway Database, Is Mi Mix 2 Really Coming Soon?
Just a couple of days back, we brought you some details of Xiaomi's upcoming Mi Mix 2 and one of the details is that the smartphone goes by the code name Chiron. That name has popped up again in the unlikeliest of places, further fueling speculations that the device may soon be launched. The Mi Mix 2's code name- Chiron has appeared on the database of Beijing Subway. The Beijing Subway is a rapid transit rail network that serves the urban and suburban districts of Beijing municipality. It is the world's busiest subway in terms of annual ridership, with 3.66 billion trips delivered in 2016, averaging 9.998 million per day, with peak single-day ridership reaching 12.69 million. The network has 19 lines, 345 stations and 574 km (357 mi) of track in operation, and is the second longest subway system in the world after the Shanghai Metro.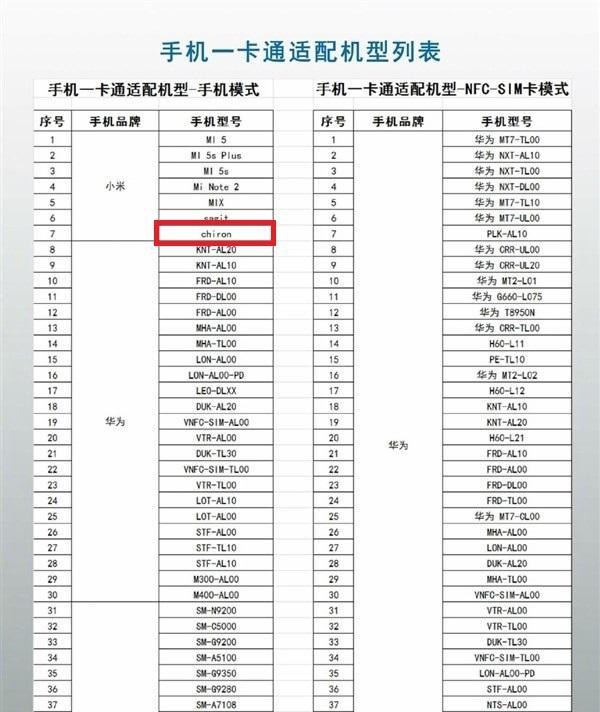 The Beijing Subway lines are managed by two companies, one of which is state-owned (Beijing Mass Transit Railway Operation Corp) while the other is a private venture – The Beijing MTR Corp. The leak seem to have emanated from the second company's database containing a list of mobile phone models accepted for cardless payment using NFC. Other Xiaomi models listed along with the Chiron is the Mi Mix, Mi Note 2, Mi 5S and Mi 5. We would never have needed any confirmation to know the Mix 2 would feature NFC but this confirms that its launch could be close by. We can't say how it found its way into the database for sure but it is likely that someone made a cardless payment using the model and thus it was saved in the database. Don't forget Lei Jun recently shared a picture with an aspect ratio that suggested it was from the Mix 2.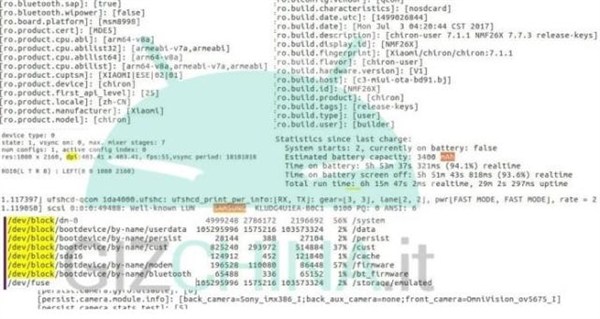 Read Also: More Xiaomi Mi Mix 2 Juicy Details Revealed
The Mi Mix 2 is rumoured to have got a September 12 launch date and the likely specifications have also been exposed recently in a leaked photo of what looks like the device's source code. The leak identified as that of the Chiron lists the device as coming with a 6-inch JDI display and powered by a Snapdragon 835 processor. The device is said to feature a 12MP Sony IMX386 sensor at the rear as well as a 5MP Omnivision- OV5675 sensor for selfies. A 3,400mAh battery will keep the lights on while Android 7.1.1 Nougat with MIUI 9 skin will provide the interface. The Mi Mix 2 is also expected to feature a 6GB +128GB storage as its base variant and a higher 8GB + 256GB memory variant.
(source)