More Xiaomi Mi Mix 2 Juicy Details Revealed
Xiaomi is expected to launch the next generation Mi Mix 2 this year but details of the flagship have been hard to come by so far. The second-gen Mi Mix will be designed by French designer Philippe Starck, that we know already and recently, we got word that it would have a silver variant just like the Mi 6 Bright Silver Limited edition and a higher screen ratio of up to 95% as well as a new audio receiver technology.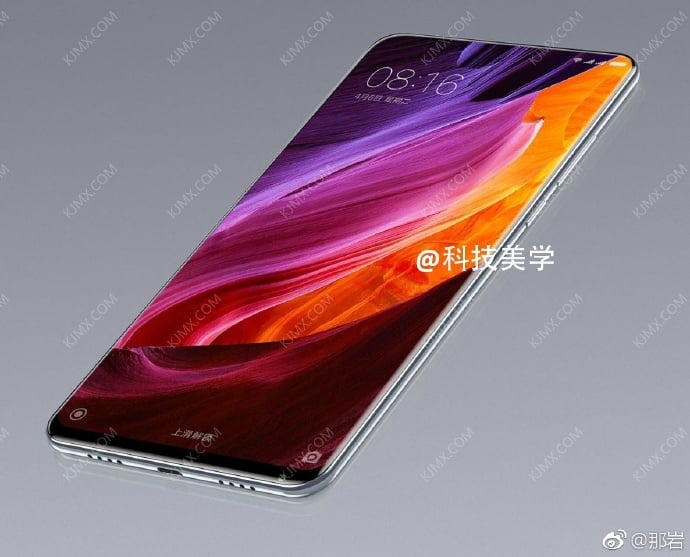 Now, more details of the Mi Mix 2 have emerged, one of which includes that the flagship will be launched on September 12 this year. If this is true, it means the device will be dropping sooner than expected but it also supports talks of Xiaomi hoping to use the sleekly designed Mix 2 to grab some market shares from Apple by releasing the model at the same period the iPhone 8 will be launched. Already, we recently saw the Mi Mix take a cut in its price up to 500 Yuan and that could indicate the Mix 2's launch is very close.
In addition, the Mi Mix 2 is said to come with a 6GB + 128 GB RAM combo on one version and that is pretty almost certain as it was spotted on Geekbench recently. There is going to be a second memory variant that would have 8GB of RAM and a whopping 256GB storage inside, according to the latest details. That also doesn't sound ridiculous as the Chinese industry is gradually shifting towards 8GB RAM sized flagship models. The details also include that the Mix 2 will come with a price tag of 3,999 Yuan (around $599) for the 6GB RAM variant and 4,999 Yuan (~$749) for the 8GB RAM variant.
Read More: Rumour: Xiaomi Mi Mix 2 To Sport A 95% Screen Ratio, Bright Silver Variant Coming
The Xiaomi Mi Mix 2 is said to go by the codename Chiron and would feature a 6-inch JDI display with a Snapdragon 835 processor onboard. The device is said to feature a 12MP Sony IMX386 sensor at the rear which should be more powerful than the not-so-inspiring 16MP OV16880 sensor on the Mi Mix. The Mix 2 will, however, feature a 5MP OV5675 sensor for selfies. So, what do you think of the Mi Mix 2's features and price tags? Let us know your thought in the comment section.
(source)