The Vkworld T2 Plus Might Just Be The First Flip Phone With A Titanium Alloy Body
by Habeeb Onawole Aug 29, 2017 1:03 am3
Flip phones are not dead yet and Samsung seems to be the only major manufacturer keeping the design alive. About a month ago, the Korean company announced the SM-G9298, a flip phone with dual screens and a Snapdragon 820 SoC. That's pretty high end for a flip phone. The Vkworld T2 Plus is also a flip phone but keeps the specs moderate and the price affordable.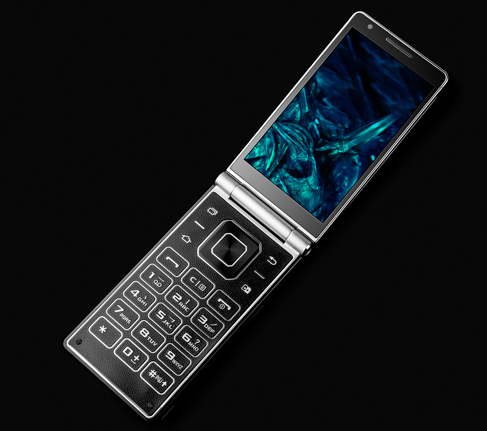 The T2 Plus will have a 4.2-inch display with a 1280 x 768 resolution on both sides. Both screens will be covered by Gorilla Glass 4 for protection. The Vkworld T2 Plus also packs a titanium body just like the Essential Phone, that makes it more durable than your regular device. This is the first time we will hear of a flip phone with a titanium body.
Vkworld will release the phone in two variants. There will be a 2GB RAM +16GB ROM version and a 3GB RAM +32GB model. It will have a 13MP  sensor on the rear and a 5MP camera in front for selfies.
READ MORE: Vkworld Mix Plus cheapest Full-Screen phone on Gearbest, only $99.99
There are still some details that haven't been released yet such as the processor, battery capacity, the version of Android, and the pricing. Rumor has it that the Vkworld T2 Plus will be priced under $150.
The Vkworld T2 Plus will come in three styles. There will be one with a glass design, another with a leather design and the last will be another leather design with a different pattern