Dodocool DA106 HiFi Music Player Offers A Lot of Features for Just $45
by Habeeb Onawole Aug 30, 2017 7:50 am5
Dodocool makes affordable high-res earphones, so its not much of a surprise that they have a HiFi audio player to go with it. The Dodocool DA106 is an affordable HiFi audio player for those who enjoy high-quality music playback.
The Dodocool DA106 HiFi Audio Player not only offers lossless audio playback but also has a FM radio and HiFi voice recording (up to 192kHz/24PCM). The player has a 2-inch display with a 320 x 240 resolution and a set of controls below it and on the side.
It supports a wide range of codecs such as DSD64, DSD128, DSD256, FLAC and ALAC (up to 192kHz/24bit), APE (up to 96kHz/24bit), WAV, OGG and MP3.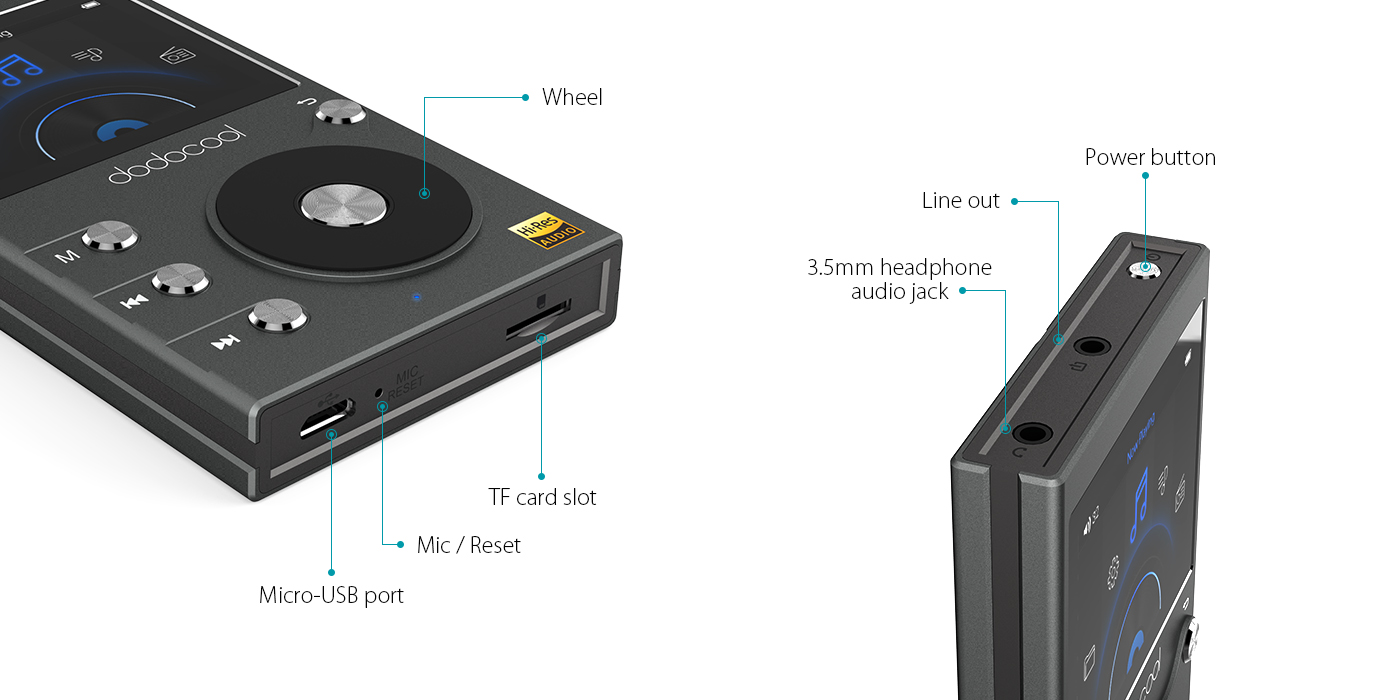 There is 8GB of built-in storage but it also has a microSD storage slot at the bottom that accepts up to 256GB cards. At the opposite side of the SD card slot is a micro-USB port for charging.
The top of the Dodocool DA106 HiFi player is where you will find the power button, the line-out port and the 3.5mm headphone jack. Underneath the aluminium alloy body lies a 3.7V 1400mAh battery that lasts up to 30 hours on a single charge.
READ MORE: Dodocool DA108 Hi-Res In-Ear headset announced, available on Amazon
The Dodocool DA106 measures 130 x 92 x 46 mm and weighs 190g. It is available for $44.99 on Amazon US and £49.99 on Amazon UK. Included in the box is the audio player and a micro-USB cable.