Xiaomi Launches New Mi Electric Kettle Priced At 99 Yuan (~$15)
Xiaomi has announced a new electric kettle under the MIJIA  home products. Unlike the previous edition which is a smart kettle, this version does not feature connectivity features. The new electric kettle also comes with a more minimalistic design and is offered for almost half the price of the previous version.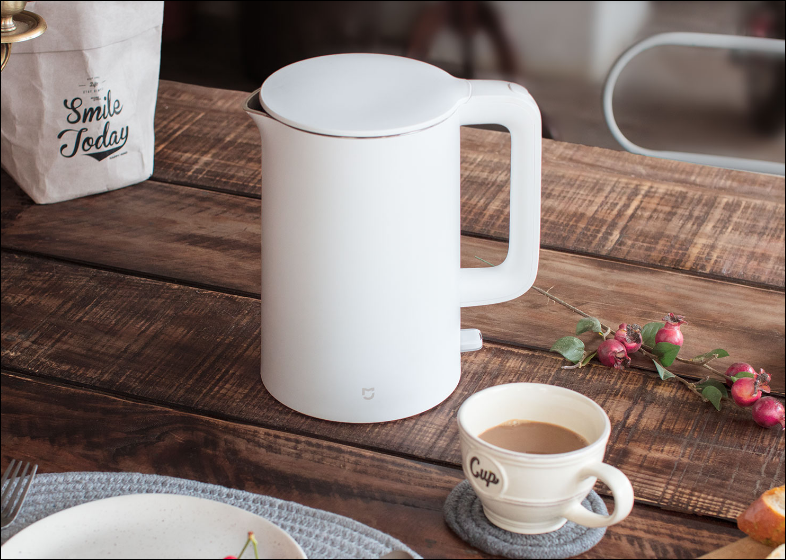 The Xiaomi electric kettle is made of quality matte plastic and the inside of it is made of stainless steel. The stainless steel ensures the inside of the kettle does not rust or develop scales as a result of hard water. The kettle cannot connect to the Mi Smart app due to the lack of Bluetooth connectivity but it comes with three security features which make it a reliable home appliance. The kettle goes off when the water gets boiled which is a basic feature of most electric kettles. Also, if there isn't water in the kettle, the power goes off and finally, the power connector is designed in such a way that it prevents electric shock and leakage when the kettle is on top. All these are aimed towards protecting the kettle from damage, from going up in flames and also to protect the users.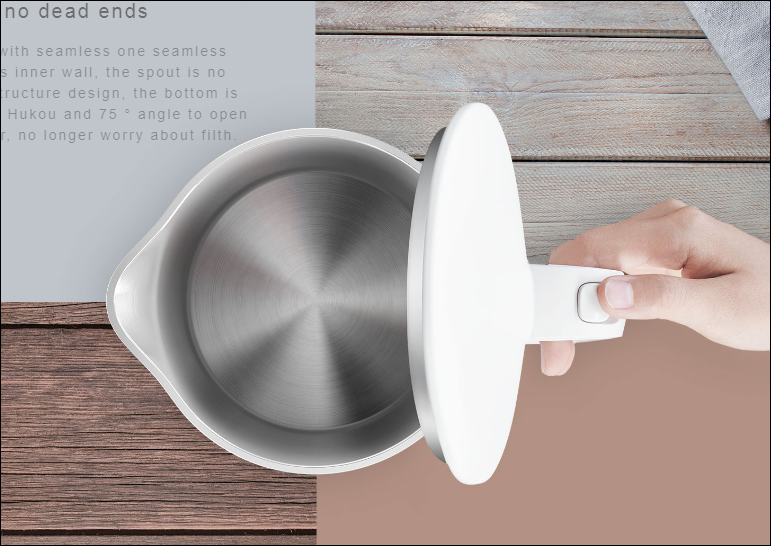 In addition, the electric kettle comes with a 130mm cover which can be opened up to 75 degrees so that the inside can be accessed for cleaning using the hand. Ordinarily, the cover only opens up to 30 degrees when the open button is pressed but the extension is possible for cleaning. It comes with a LED indicator which is covered with a transparent matte material, ensuring the light is not too bright even in the dark. In between the inner stainless steel body and the outer matter material, there is a hollow layer which ensures that even when the water is boiling at 100 degrees centigrade, the body doesn't get more than 40 degrees centigrade hot.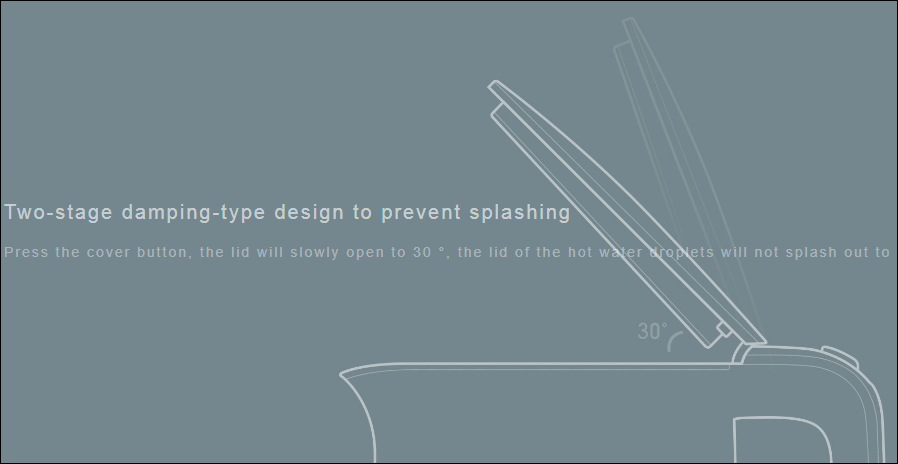 Related: Xiaomi Mi Smart Electric Kettle Review! Is It Awesome?
The Xiaomi Electric Kettle will cost just 99 Yuan ($15) which is far lower than the 199 Yuan the Mi Smart Electric Kettle sells for. The kettle will go on sales from September 5 at 10 AM. Sales would take place simultaneously on Mi Mall, Mi Home, JD.com, and Suning Tesco.
(source)