Xiaomi's MIJIA Partner Launches Aqara Smart Bedroom Set, A Smart IoT Kit For ¥749 (~$114)
Xiaomi's crowdfunding platform partner Aqara has announced a new product which adopts the moniker- Aqara Smart Bedroom Set. The product is a smart home connectivity kit which enables users to control the home's smart gadgets such as air conditioner and others inside the room right from their bed. In other words, users may not need to get out of the bed if there is need to switch on a light or adjust the room temperature.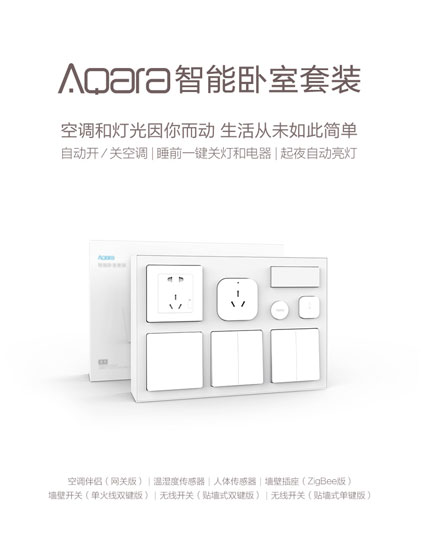 The device no doubt is an Internet-of-Things (IoT) gadget and the set is a collection of different gadgets which includes an automatic air conditioning system switch, a gadget that lets you turn off the lights while already in bed and turn it on later. There is also a temperature and humidity sensor, body sensor, smart wall sockets, and switches.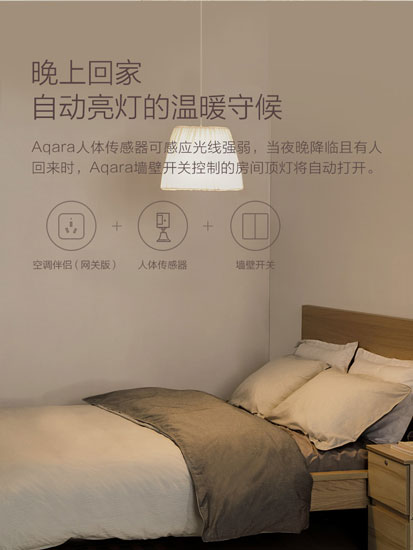 The temperature and humidity sensor measures the conditions inside the rooms and then prompt the smart socket to start the air conditioner or humidifier as the case may be. The smart bedroom set also lets users monitor other home appliances via an app on your smartphone.
Read More: Xiaomi Launches Aqara Smart Curtain Controller Priced at 999 Yuan ($145)
The Aqara Smart Bedroom set is presently on sale on TMall and it comes with a price tag of 749 yuan (~$114).