ASUS Zenfone 4 Series Smartphones – Up To 5 Different Models Launched In Europe
Taiwanese tech company ASUS has officially announced the Zenfone 4 series smartphones which are comprised of five models, all with dual cameras and a couple of other distinguishing features. The series is made up of the Zenfone 4 Pro, Zenfone 4, Zenfone 4 Selfie Pro, Zenfone 4 Selfie and Zenfone 4 Max. Of the lot, the Zenfone 4 Pro is the flagship model but we'll take a look briefly at the specs and features of the models.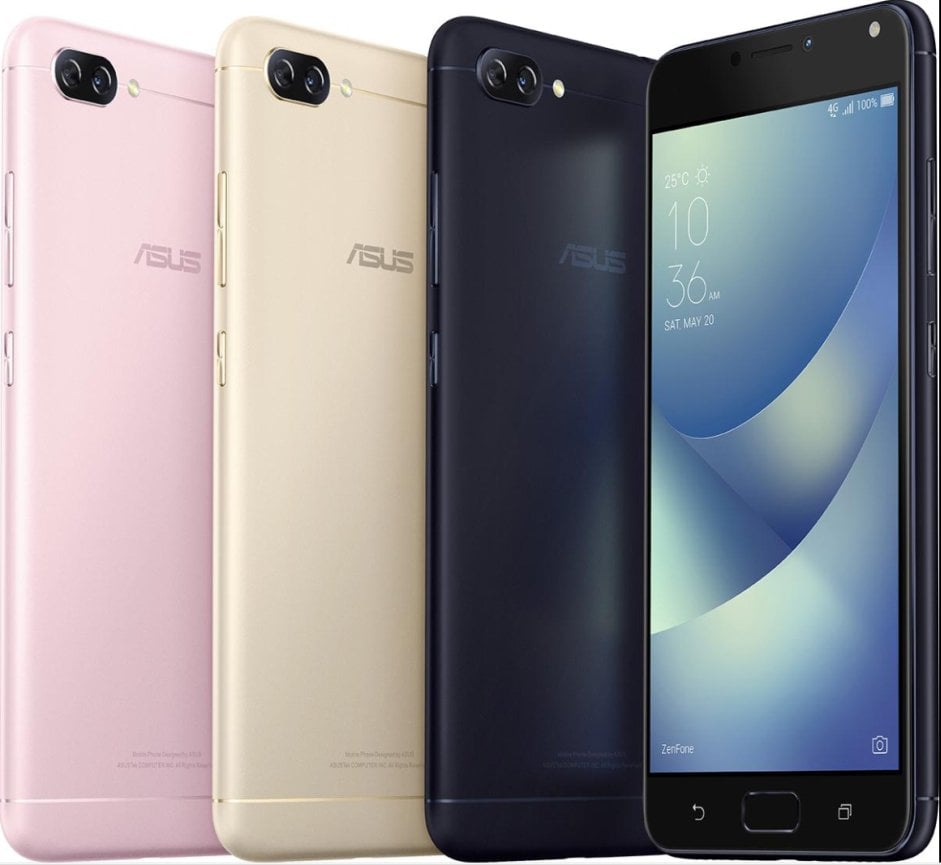 ASUS ZenFone 4 Pro
ASUS ZenFone 4 Pro features an advanced dual-camera system designed to take mobile photography to new heights. It comes with a 16MP Sony IMX362 main sensor with a large 1/2.55-inch size, 1.4µm pixels and a wide, f/1.7-aperture lens to capture brighter and clearer photos in low light.  The phone comes with 2X zoom and a 10X total zoom that brings distant subjects closer, putting the main subject in sharp focus while background details are softened. The camera also comes with optical image stabilization (OIS) that enables blur-free handheld exposures of up to 1/4 seconds. With this powerful camera setup, the ZenFone 4 Pro is able to capture sharper, brighter and clearer photos at night and in low-light environments.
In other specs, the ZenFone 4 Pro is powered by the flagship Snapdragon 835 processor which is designed to deliver powerful performance. Te processor is backed by 6GB of RAM and the phone packs a front fingerprint sensor among other things.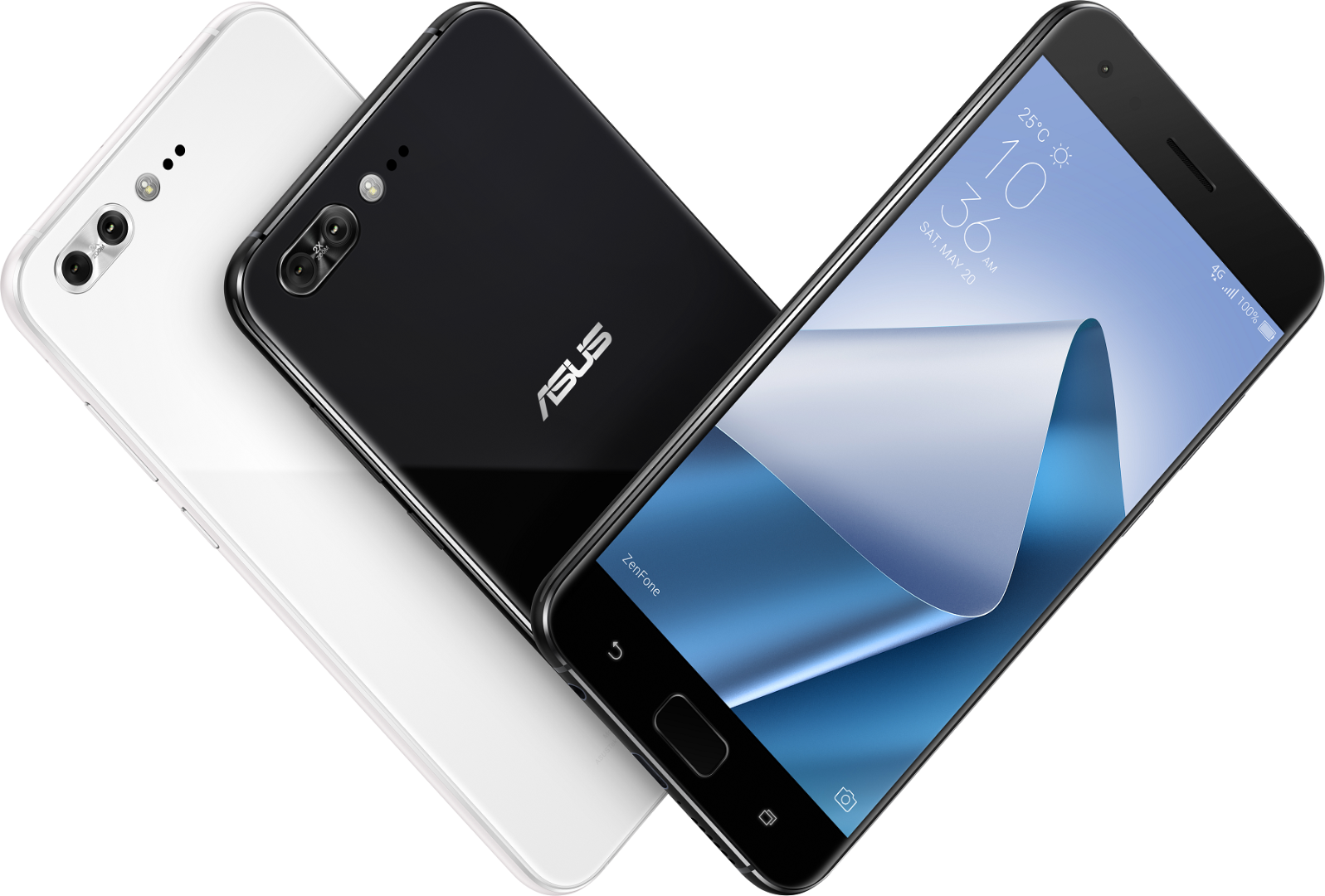 ASUS ZenFone 4
The ZenFone 4 sports a 5.5-inch display and equally packs a dual camera setup where the main sensor is the flagship Sony IMX362 image sensor and with a large, f/1.8 aperture lens that offers incredible low-light performance to let users capture gorgeous photos at night or indoors. The camera also packs a 120° wide-angle lens.
The device is powered by the latest Snapdragon 630 mid-range processor backed by 4GB of RAM. The device also pack a high-capacity 3300mAh lithium-polymer battery with ASUS' BoostMaster fast-charge technology.
ASUS ZenFone 4 Selfie
ZenFone 4 Selfie is one of the two members of the Zenfone 4 Selfie series and it features a high-quality, dual front-facing cameras and intuitive yet powerful image-processing software that enables users to easily capture beautiful selfies and super wide-angle. The selfie-centri model also comes with a new SelfieMaster app which lets users apply real-time beautification effects to selfies, videos, and live-streams. There are also several modes in the camera including Beauty mode which enables professional-quality adjustments — such as skin softening, eye enhancement and facial-feature balancing.
ASUS ZenFone 4 Selfie Pro
ASUS ZenFone 4 Selfie Pro is the flagship model of the ZenFone 4 Selfie series and it is touted as having the world's most advanced selfie camera. It features a Sony IMX362 dual-pixel image sensor and there's also a SuperPixel Engine that enables users to capture 2X brighter low-light selfies and astonishingly detailed 4K UHD selfie video. The ZenFone 4 Selfie Pro also comes with a 120° super wide-angle "wefie" camera that makes it easy to fit multiple people or the surrounding environment into the shot.
In addition to its dual selfie cameras, the ZenFone 4 Selfie Pro features a rear 16MP camera with a Sony image sensor and the SuperPixel Engine to let you capture every precious moment with vivid clarity and stunning detail. This rear camera also shoots video at up to 4K UHD resolution (3840 x 2160) which is 4 times the quality of Full HD. Further, the ZenFone 4 Selfie Pro is powered by a 64-bit, 2.0GHz Snapdragon 625 processor paired with a 4GB RAM. The ZenFone 4 Selfie Pro is available in three beautiful colors: Rouge Red, Sunlight Gold and Deepsea Black.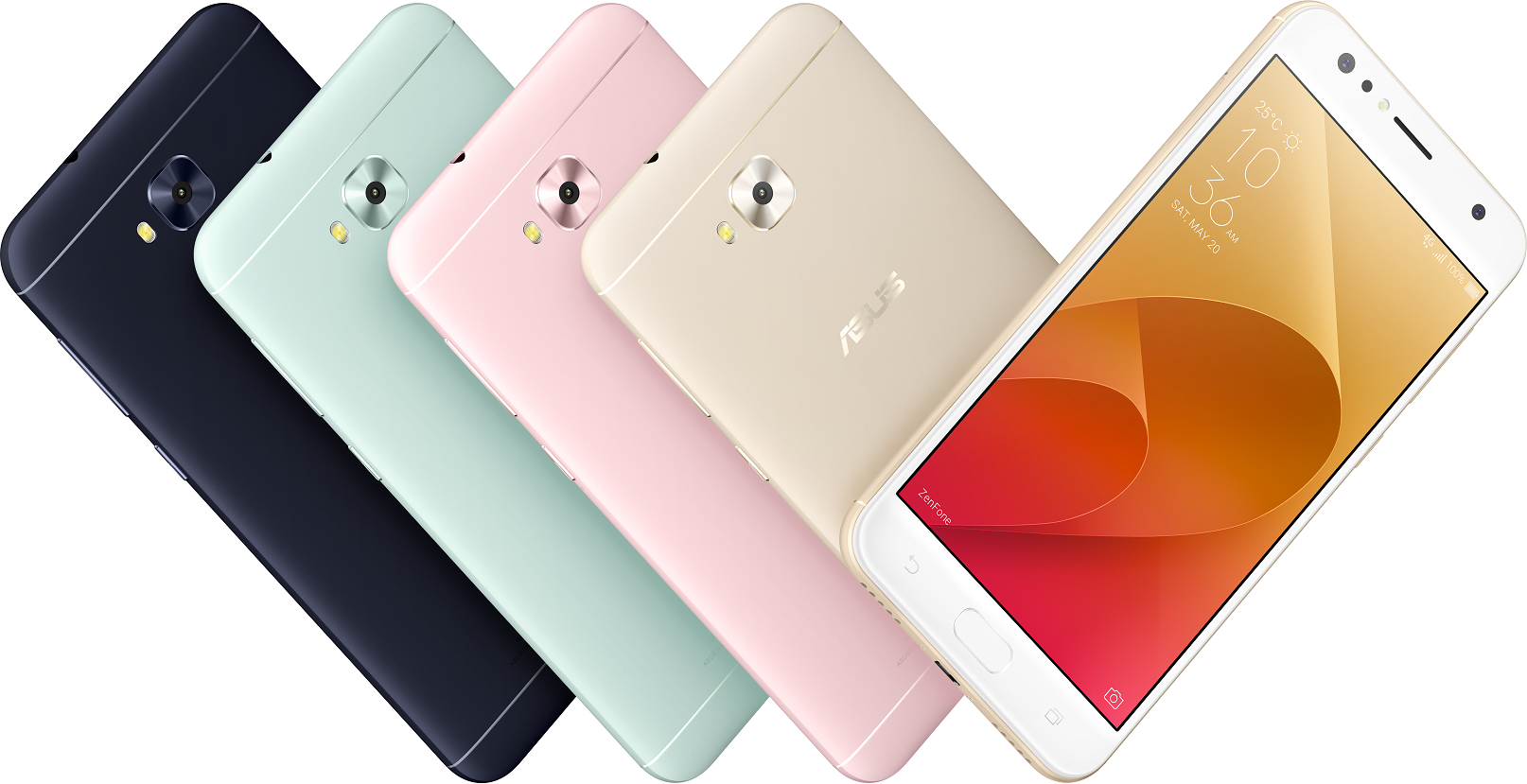 ASUS ZenFone 4 Max
ASUS ZenFone 4 Max wll be available in two different sizes in Europe; the ZenFone 4 Max (ZC554KL) features a 5.5-inch display and a high-capacity 5000mAh battery with ASUS PowerMaster technology for an incredible 46 days of 4G standby time. ZenFone 4 Max (ZC520KL) features a 5.2-inch display with a fast-charging 4100mAh battery for up to 37 days 4G standby. With the large battery capaciity, both Zenfone 4 Max models can double as a power bank for charging other devices. The phone is designed not to chrge when its own battery power is down to 30%.
The Zenfone 4 Max models either get their juice from a Snapdragon 425 chipset in the case of the 5.2-inch version and a SD 430 chip for the 5.5-inch model. Both versions are designed to be the perfect all-day photography companion, featuring a dual-rear-camera system with a 13MP main camera and a 120° wide-view camera.
Pricing & Availability
ASUS is yet to reveal the retail prices of the Zenfone 4 series models as well as details of their availability in the region.