Amazon Launches 5 New Echo Devices and A 4K Fire TV
by Habeeb Onawole Sep 28, 2017 12:34 am0
Amazon unveiled a bunch of new products today. Five of the products are Echo related and the last is a new Fire TV.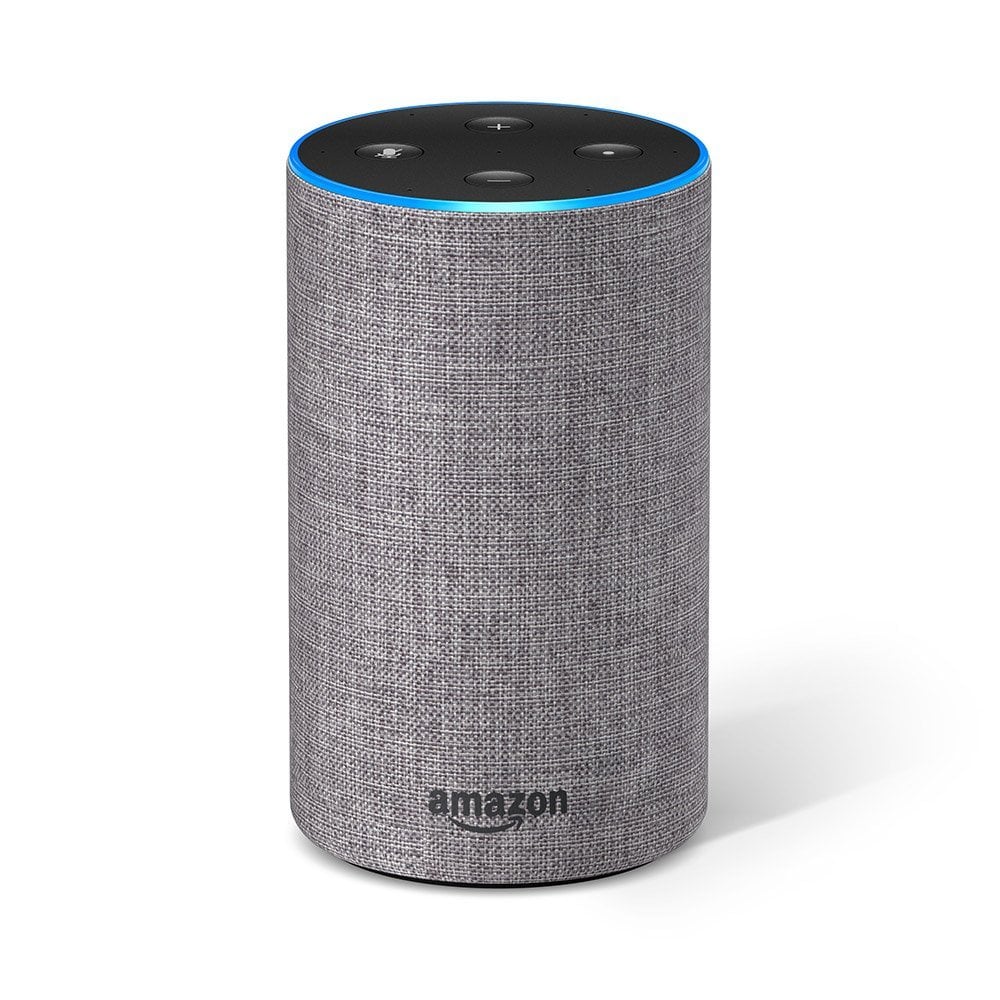 Amazon Echo 2nd Gen
The Amazon Echo was the first Alexa powered device released by the retail giant in 2014. Then it announced the Amazon Tap and Echo Dot. While the Echo Dot already got a second gen model almost a year ago, the  Echo is just getting its own three years later.
The new Amazon Echo is smaller with a height of 148mm but wider with a diameter of 88mm. The biggest change is in its appearance as it now comes in six new styles – Heather Gray Fabric, Charcoal Fabric, Sandstone Fabric, Oak Finish, Walnut Finish and Silver Finish.
It still has 7 microphones that can pick up instructions from all corners of the room in addition to 360° audio. The top is different as you now have volume buttons in addition to the microphone off and Action buttons. You also do not have a microphone grille for the 7 microphones.
The 2nd Gen Amazon Echo will sell for $99.99 and will start shipping in November.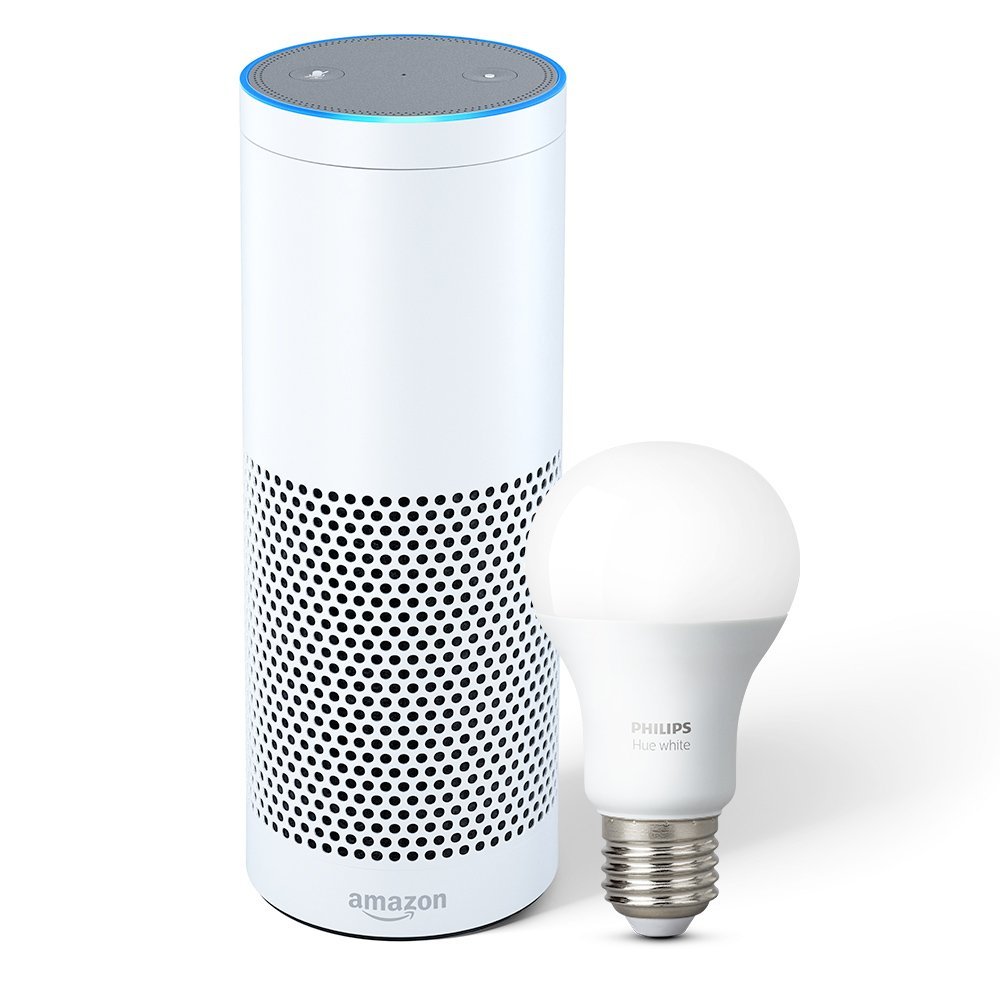 Amazon Echo Plus
The Echo Plus is just like the first gen Echo. However it has a built-in ZigBee smart hub for controlling your home. It is perfect for those who do not already own a smart hub.
The Echo Plus is priced at $149.99 and is available in black, white, and silver. It will ship next month and buyers will get a free Philips Hue bulb.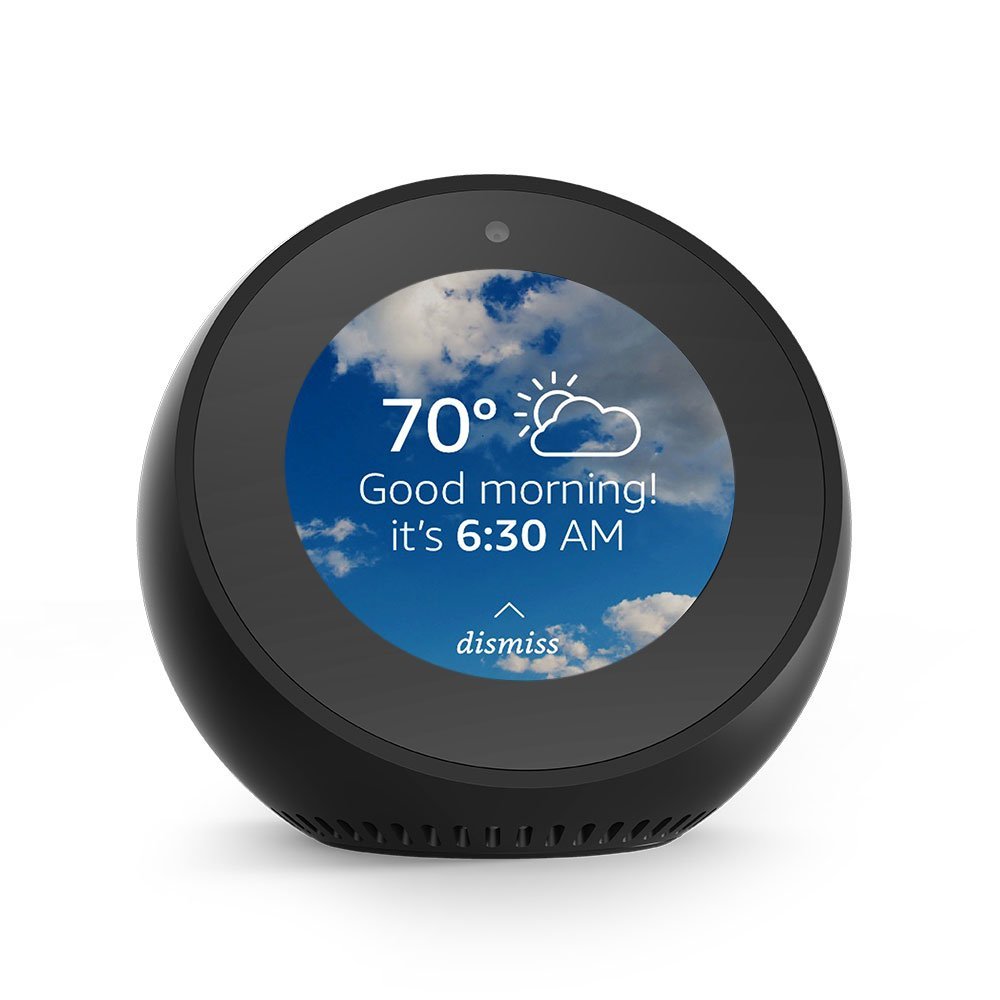 Amazon Echo Spot
The Echo Spot is a blend of the Echo Show and Echo Dot. You get a smaller circular screen in a compact body along with other features of the Show such as the front camera.
It has a 2W speaker but external speakers can be connected via the 3.5mm audio jack. It comes in black and white and will sell for $129.99 and will be available in December.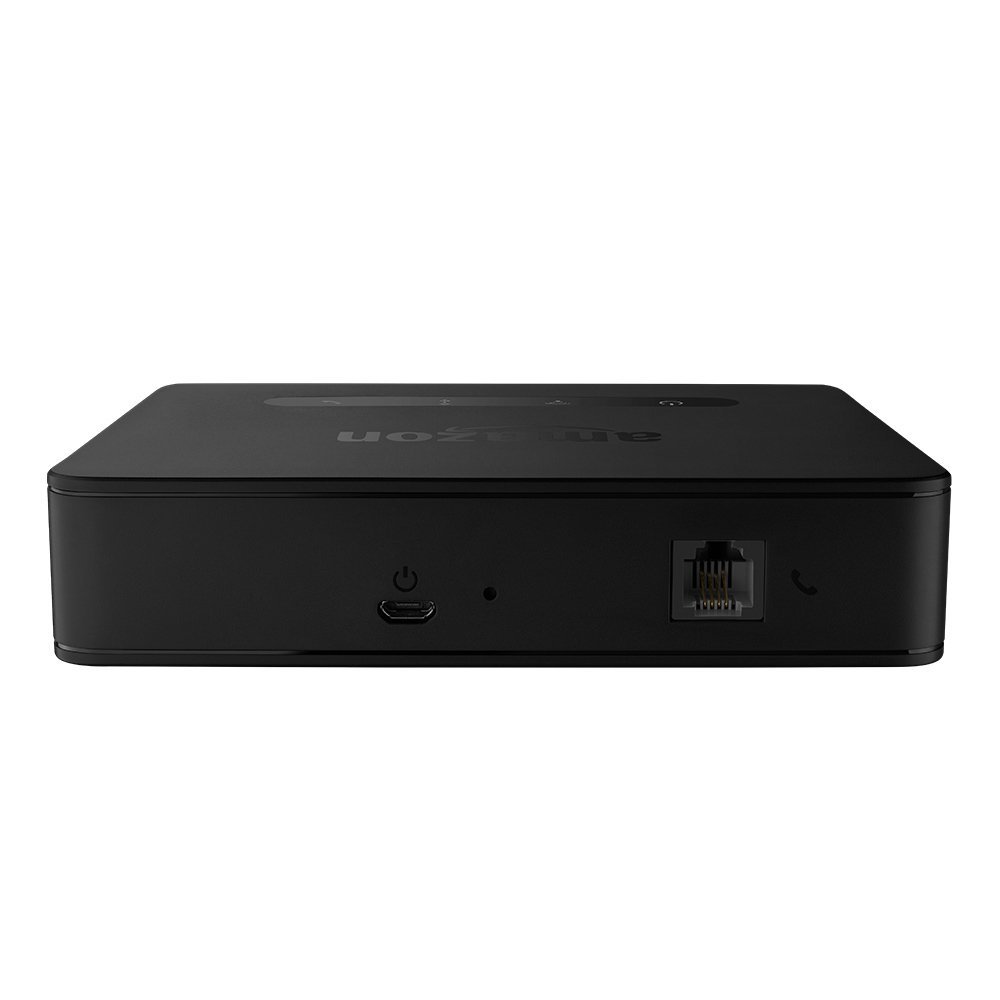 Echo Connect
The Echo Connect is a black rectangular box for voice calling. Since Amazon already added voice calling to its Echo speakers, those who have a home phone service and want to connect it to their Echo device need to buy this. All you have to do is plug in your phone line into the Echo Connect and sync your contacts with the Alexa app.
Ask your other compatible Echo devices to call a contact and it places the call using your home line number. It will sell for $34.99 and be available in December.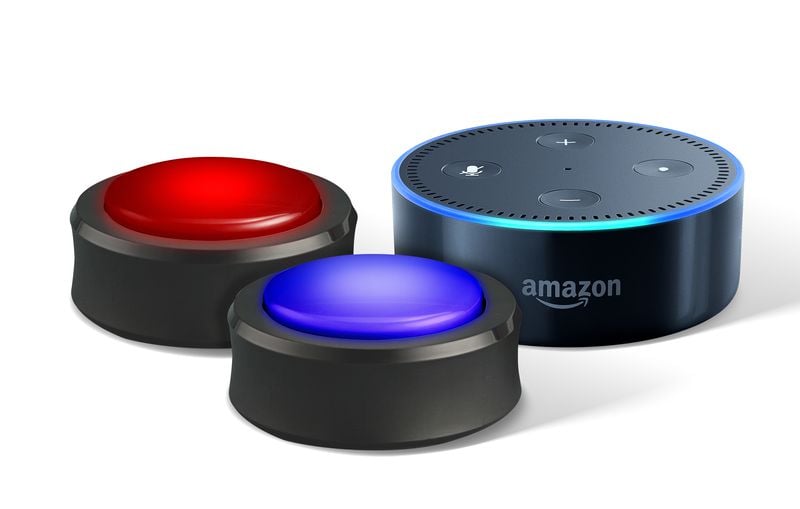 Echo Buttons
The Echo Buttons are a fun way to use Alexa. They are the first of the Alexa Gadgets and are deigned to provide users with a physical way to interact with other Echo devices.
Other Alexa gadgets will be released and they will be able to perform actions just like the buttons, sync, react to notifications, and send input to your echo device.
The Echo Buttons for now can be used during an Alexa trivia game just like on a Quiz shows. It will come in a pack of two for $20.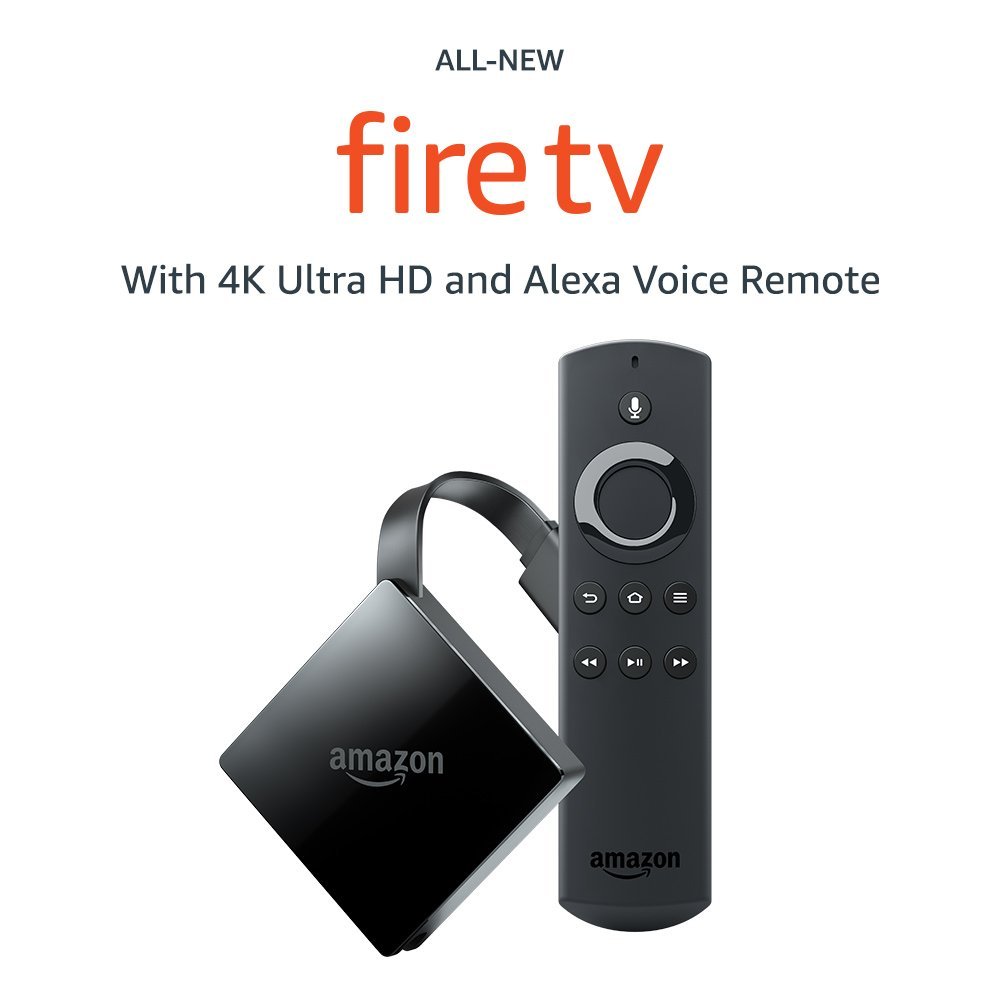 Fire TV (4K)
Details of the new Fire TV leaked two weeks ago. The Chromecast-like device will provide 4K content at 60fps as well as HDR and Dolby Atmos audio. It comes with the same remote we saw in the image which has voice control for Alexa once you pair any of your Echo devices to the TV.
READ MORE: Amazon's First Wearable Product Could Be An Alexa-powered Smart Glasses
The RAM of the new Fire TV has been doubled to 2GB but storage remains 8GB. It now features an Amlogic quad-core processor clocked at 1.5GHz. It will sell for $69.99 and will be available on October 25.
(via)