Amazon's First Wearable Product Could Be An Alexa-powered Smartglasses
A report carried by the Financial Times alleges that U.S online retail giant Amazon is working on its first wearable device and it is going to be a pair of smart glasses powered by its voice-activated Alexa assistant. Amazon has quite a large catalogue of products to its name and under the brand but its consumer electronics products include just the Amazon Kindle, Amazon Echo and Fire TV. The Amazon Echo smart speaker is the first product powered by the Alexa voice assistant but now the wearable will be joining the list.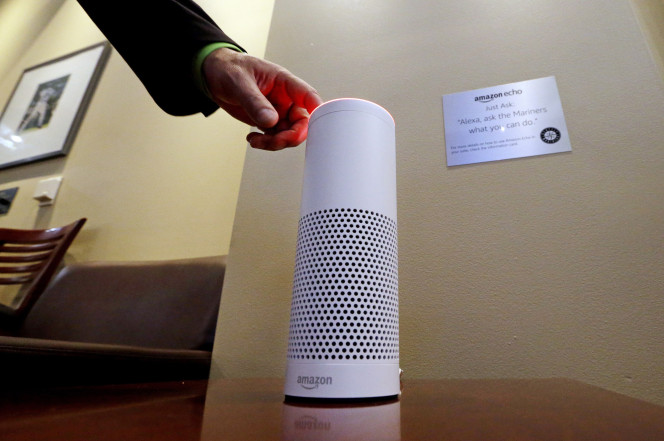 The smart wearable would be designed just like a regular pair of spectacles and will come with wireless connectivity which will allow it to connect to a smartphone wirelessly. Also among its features would be a bone-conduction audio system which would allow the wearer to hear the voice prompt by Alexa even without having a headphone in his or her ears.
Read Also: Lenovo Smart Assistant with Amazon's Alexa Announced
The rumour speculated that Amazon may be looking to enter the emerging market for  "augmented reality" goggles. In addition, what readily comes to mind is Google's own augmented reality glasses which was discontinued last year but has been re-introduced earlier this year. It may not feature a camera and virtual screen which created a storm of controversy for Google Glass but some of the personnel involved in its development have been closely associated with Google Glass in the past. There are also indications that Magic Leap, Apple and Facebook are working on various headsets that would display digital images in front of the viewer's eyes.
Amazon is yet to comment on this report nor have they revealed such product is in development.
(via)