Lenovo Smart Assistant with Amazon's Alexa Announced
by Habeeb Onawole Jan 3, 2017 4:23 am0
When Amazon released the Amazon Echo back in 2015, everyone was blown away. The speaker with a built-in smart assistant called Alexa performed a variety of functions. You could ask it questions, order items from Amazon's website, set alarms and even control your other smart electronics with it. Other companies such as Google seeing how successful the Echo is launched their own version called Google Home with Google's Assistant baked in.
But what if you do not want to buy Google's Home and you don't like Amazon's Echo because it's only available in black and white? Lenovo has got you covered. The PC manufacturer just launched its own smart home speaker before CES 2017, called the Lenovo Smart Assistant which comes in very cool colors and the best thing about it is that it has Amazon's Alexa built-in.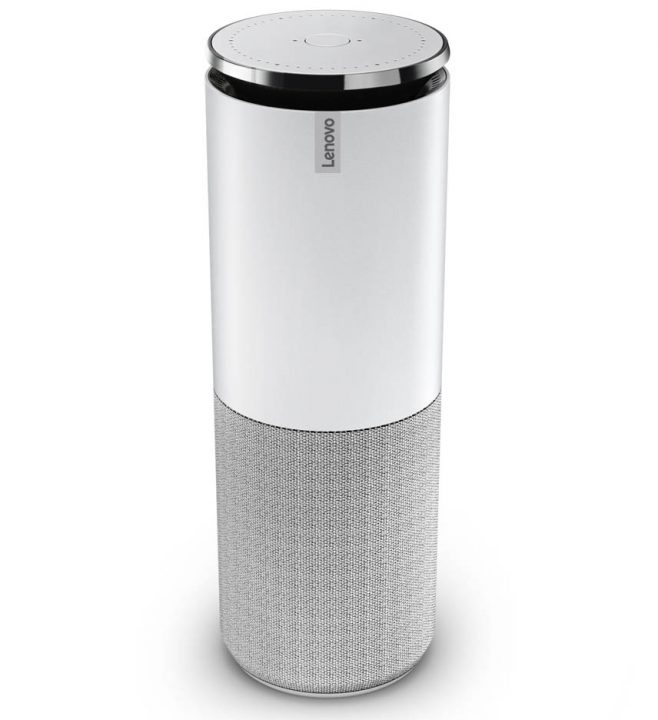 Lenovo Smart Assistant Design
Lenovo's Smart Assistant can be said to be a cross between the Echo and Google Home. The top half looks like an Echo and the lower half like the Google Home's replaceable base. The top has just a single button but has a circular speaker grille similar to that of the Echo, although just one set of holes in the Lenovo.
The top part has a 'floating design" from the rest of the body and has an aluminium frame around it. Just below it is the remaining part of the first half that has Lenovo's branding hanging like a banner outside a castle. The lower half is the part that looks like the Google Home with its fabric design which we believe is covering the speaker(s). While the Google Home has a removable base, the Lenovo Smart Assistant isn't and you are stuck with whatever color you purchase.
The underside of the speaker has a cut-out groove for the power cord and a reset button that can be activated using a sim ejector tool or office pin.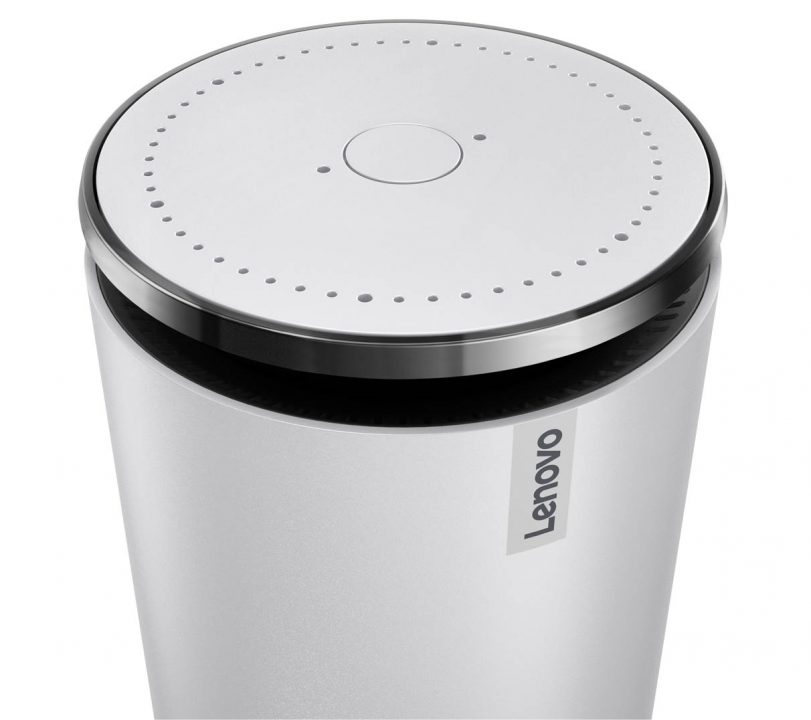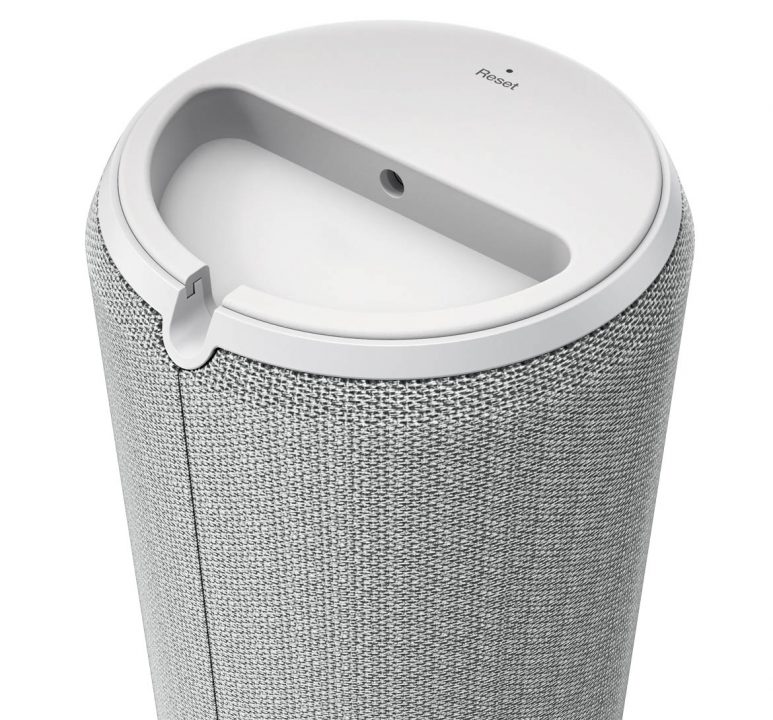 Lenovo Smart Assistant Features
The Lenovo Smart Assistant equipped with eight 360° far-field microphones with noise suppression and acoustic echo cancellation is designed to pick up users' voice commands from up to 5 meters away. Lenovo says there is a special Harman Kardon Edition of the Smart Assistant for those who want premium audio quality when streaming music.
The Smart Assistant not only answers questions and takes commands but can also be used to control other Lenovo smart home devices as well as a number of existing 3rd part products.
Lenovo Smart Assistant Pricing and Availability
The Lenovo Smart Assistant will be available in May 2017 for $129.99 in White with either a Light Gray, Green, or Orange base and Black for $179.99 if you want the Harman Kardon Edition.
Note that our CES coverage can be read at CES 2017 Hub