LeEco's Bezel-less Poster That Popped Up Yesterday Is Actually Of A Powerbank
LeEco popped into the news yesterday as a result of a new box casing initially thought to be that of a bezel-less LeEco smartphone which is in the works. The phone was rumoured to be the Le Max 3 which has been expected for several months now. The photo looks like a truly bezel-less device even though all that was on display was a render. Turns out the device isn't a bezel-less phone, it isn't even a smartphone but a power bank LeEco is perhaps working on.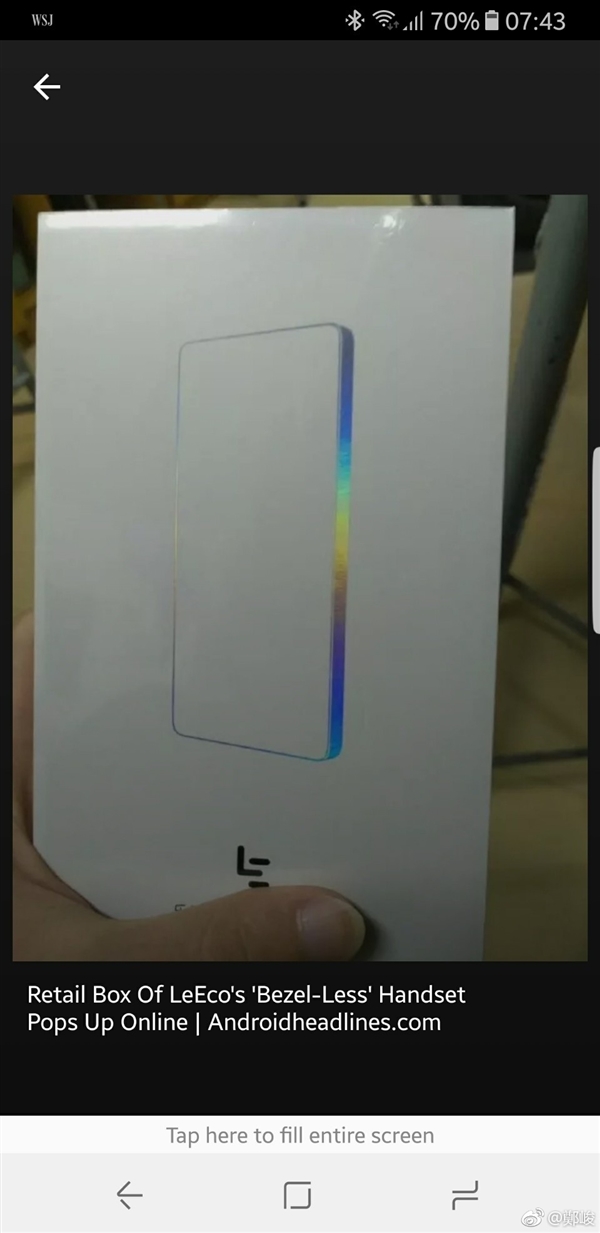 The full poster has now appeared online showing the part where there is an inscription that it is a 10,000mAh battery capacity. The power bank also comes with a two-way fast charge. Apart from these little details, nothing much is known about the LeEco power bank. We don't even know if it has been produced or how the once buzzing tech giant hopes to sell the gadget in the face of dwindling smartphone sales.
Read More: More Images & Details of LeEco Le Max 3 Leak: QHD, Dual Rear Camera, 6GB RAM
We still expect LeEco to go official with the Le Max 3, though, with a bezel-less full-screen design. The LeMax 3 is expected to sport a 6.3-inch QHD display as well as 6GB of RAM while there will be 128GB storage onboard. Further, the LeEco Le Max 3 will come with a 16MP selfie camera while the dual camera at the rear is said to be a 13MP dual camera. The device will get its power from a 3.700mAh battery. LeEco has been silent for a while now since the launch of the Le Pro 3 AI Edition in the first quarter of 2017. Thus, we can't say for sure when the phone maker will release a new smartphone or even the power bank.
(source)