Nokia 8 Isn't All About Sleek Looks, Latest Durability Test Reveals Its Strong Build
Nokia's longstanding reputation lies in the durability of its smartphone over the years, a feature which endeared the tech brand to many phone users. The return of the Nokia brand under HMD Global meant HMD had a herculean task trying to convince fans that it could retain the rugged and durable feature Nokia is known for while transitioning to sleek Android phone designs. The Nokia 6 was the first product released by HMD and the mid-range phone was pretty impressive. Nokia recently released its flagship Nokia 8 which it touts to be its most powerful Android smartphone so far.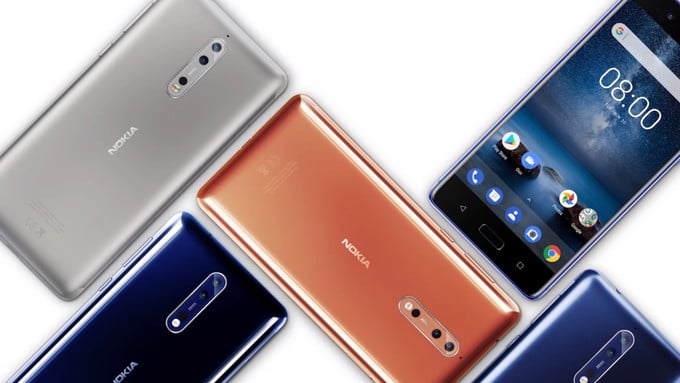 You might want to think that tag is because the Nokia 9 packs the powerful Snapdragon 835 chipset and other sturdy specs but that may not be the only aspects the Nokia 8 is powerful as we can gather from this durability test video created by JerryRigEverything. The video shows the Nokia 8 being subjected to burn, bend and scratch tests to determine how it would fare, compared to other flagships. The Nokia 8 uses a 6000 series aluminium. It also packs an LCD IPS display with Gorilla Glass 5 protection on top of the display.  The Gorilla Glass 5 does a good job of protecting the display from scratch to a reasonable extent which shows that stuff like coins or keys won't leak a mark on the screen. But it is still advisable to use a screen protector. The aluminium back also withstood normal scratch levels but caves in when strong pressure was applied.
Related: Nokia 6 Scratch, Bend, Burn Tests Reveal How Durable It Is
The Nokia 8 was also subjected to a burn test and it holds out pretty well, with the LCD display ink which gathered as a result of the heat clearing up in about 10 seconds. The bend test also showed a solid build despite using a 6000 series aluminium which Apple purportedly abandoned because their iPhones bend easily. Zack Jerry's verdict is that the Nokia 8 is a solidly built and durable smartphone. You can check out the YouTube video above.