Samsung Galaxy S9 May Feature An Air Quality Sensor, Patent Filing Suggests
If Samsung's recently published patent filing is to be taken seriously, we may be seeing the upcoming Galaxy smartphones incorporated with environmental sensor very soon. Samsung has just revealed it filed a patent sometime last year for an "environmental sensor" that measures the quality of air by detecting various particles in the air.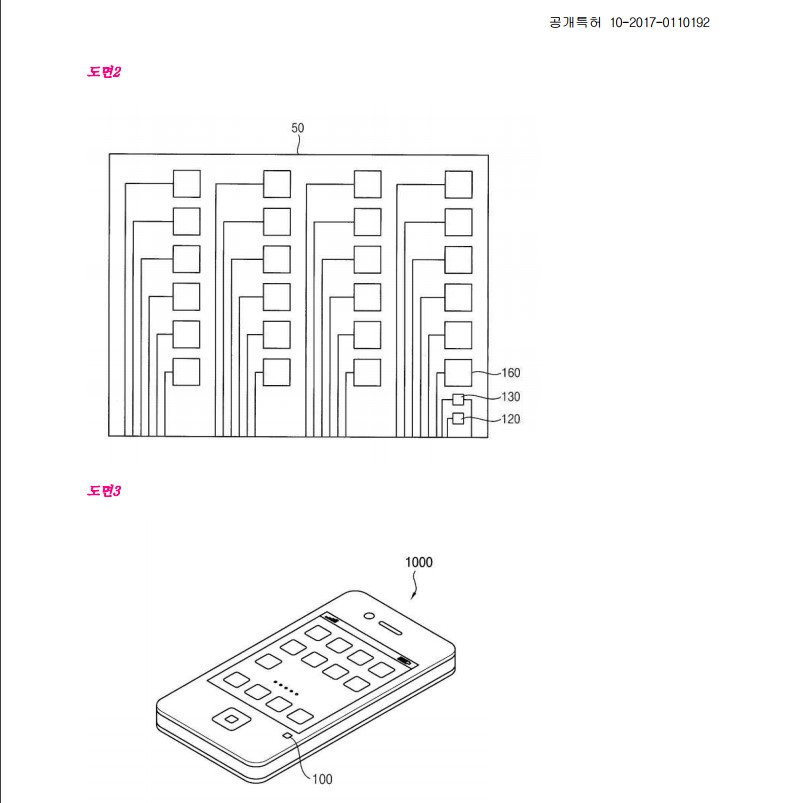 Who would have thought an air sensor would be so small to fit into a smartphone but Samsung seems to have done that. The patent is accompanied by some sketches which show how the tech giant was able to achieve the feat. The air quality sensor is designed in a flat pattern and is then incorporated into the display substrate. The air sensor is capable of measuring particles of different sizes and amount present in the air. The available details don't include how air will reach the flexible AMOLED display's glass substrate itself.
Related: Samsung Patents a Camera Enabled Smartwatch and a Tablet with Rolling Screen
We can't say for sure if this new patent would be included in Samsung smartphones as early as the Galaxy S9 but that doesn't look impossible. We have seen a number of Samsung patents in the past which are yet to see the light of day. But in most cases, when Samsung patents are brought to the full glare of the public, their launch in a retail device is not far away. The patent is only being brought to the open one year and six months after it was filed wich means Samsung is ready to go official with it.