Google AI Beats Apple's Siri & Others To Emerge The Highest Rated AI with A 6-Year Old's IQ
A new research on Artificial Intelligence has shown that U.S tech giant Google is on top on their game when it comes to the AI market. Google's AI was compared with those of co-travellers in the AI market like Apple, Baidu, and Microsoft but they all fail to match the brainpower displayed by Google's AI.  The report interestingly shows that Google's AI is almost at the same level as the level of intelligent a normal six-year-old child would display.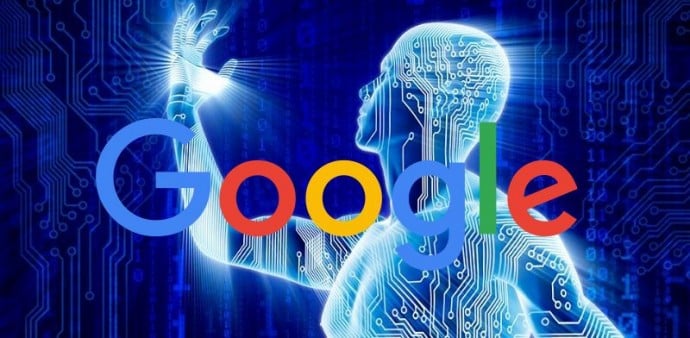 The study seems to have been conducted last with Google's AI having an IQ score of 47.28 points. This is just some figures lower than the IQ of a 6-year-old child whose IQ score is 55.5 points. Interestingly, Google's AI intelligent qotient was just 26.5 points back in 2014, meaning that the score nearly doubled in a span of only three years. Google is closely followed by Chinese web services company Baidu's AI with 32.92 points. Baidu is one of the largest internet companies and one of the top class AI leaders in the world, so this feat isn't so surprising. Apple's Siri is not even in the top 3 spots as Microsoft's Bing AI scored 31.98 points to occupy the third spot ahead of Siri which sits at the fourth spot with 23.94 points.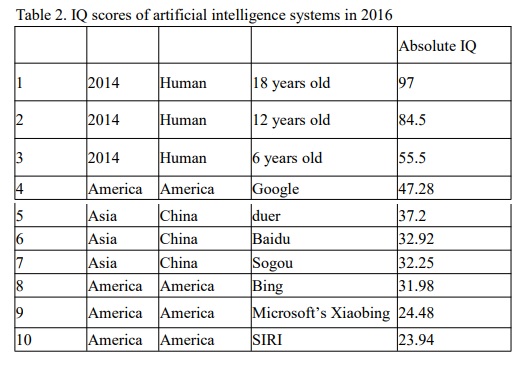 The analysis is based on considerations such as their amount of available data, usefulness, and ability to synthesize information. The ranking also considers the form that the AI is intended to be used. All the AI considered are cloud-based, so they cannot achieve a high ranking based on the size of information available to them alone. Their ability to demonstrate understanding, critical thinking, learning, and synthesis affects how well they will rank which affects their weight in the total IQ score.
Read More: Google Responds on Why it Decided to Axe 3.5mm Audio Jack on Pixel 2, Pixel 2 XL
Google recently unveiled its latest smart home products including the Pixel 2 and Pixel 2 XL. One major thing that was consistent during the announcement was the improved AI capabilities of the smartphones. This is an indication that the AI could score higher when a test is conducted this year.
(source)