Oculus Go Is A $199 Standalone VR Headset, Arrives Early 2018
by Habeeb Onawole Oct 12, 2017 12:40 pm0
Facebook-owned Oculus VR had its Connect Conference yesterday. At the event, the company announced a new standalone VR headset called the Oculus Go.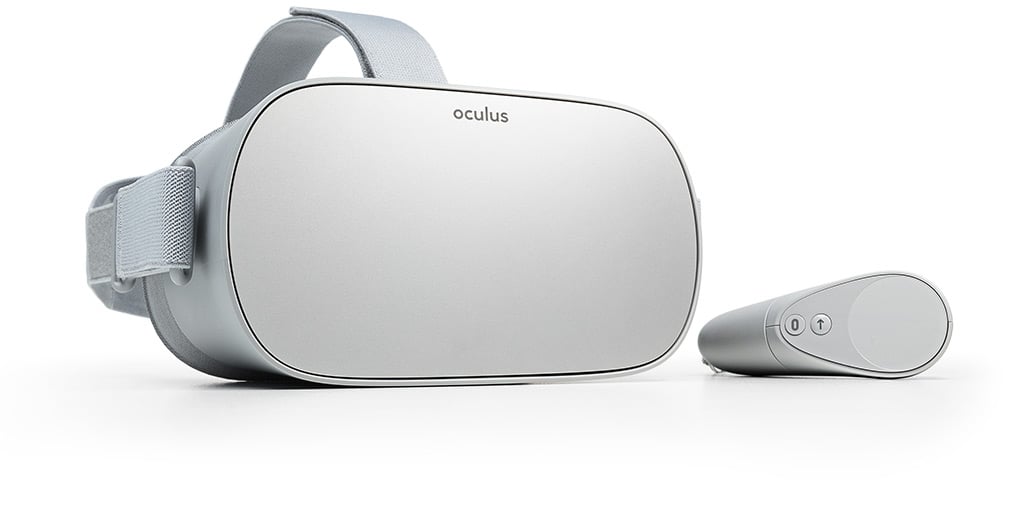 The Oculus Go is a gray headset with a power button, a small circular button, and a volume rocker, all at the top. It is made of breathable fabric and has an adjustable strap.
Former Xiaomi VP Hugo Barra, who left the Chinese smartphone maker this year to join Oculus as its head, said the Go is "hands-down the easiest way to get into VR". The headset has a 2560 x 1440 screen, new lenses, and spatial audio which means users don't require headphones.
It also has a remote control that has a large circular dial, a back/return key and another button with the Oculus logo. There is also a trigger button in front and a wrist strap.
There is no mention of the battery capacity and the Oculus Go doesn't have inside out tracking. The headset is expected to ship early 2018 with a price tag of $199 but development kits will be available in November.
HTC is supposed to launch a Daydream VR headset called the Vive Focus before the end of year. So also is Lenovo. Oculus has beat them to it by announcing its own first even though it won't be available until next year. However, the pricing and specification details of the Vive Focus and Lenovo's headset will determine which consumers will settle for.
READ MORE: Nokia Shuts Down OZO VR Division, Cuts Workforce By 35%
Oculus also permanently cut the price of the Rift headset to $399 with Touch controllers included. Buyers will also get six free apps. This move is probably in a bid to compete against Microsoft's Mixed Reality headsets which start at $399 and goes up to $499 depending on the brand.