Samsung Patents a Camera Enabled Smartwatch and a Tablet with Rolling Screen
by Anvinraj Valiyathara May 26, 2017 8:58 am0
Samsung may release a new kind of smartwatch and a tablet in the near future. Patent filings of these futuristic Samsung devices have surfaced in the public database of United States Patent and Trademark Office (USPTO) reveal their details.
The patent documents show that the smartwatch has a circular display and the most striking thing about it is that it features a camera sensor right at the center of the display. The camera does not appear to be a mediocre one as it is equipped with optical zoom capabilities.
When it is zoomed to snap an image, the lens of the camera protrudes from the surface of the screen. Its optical zoom can be adjusted by using the crown or by its bezel.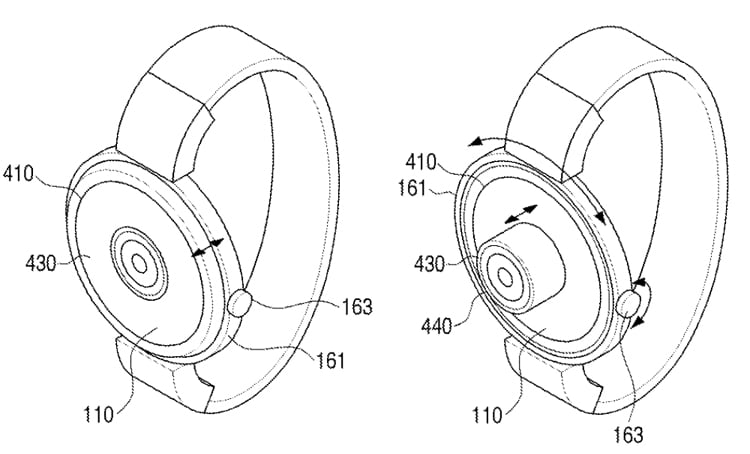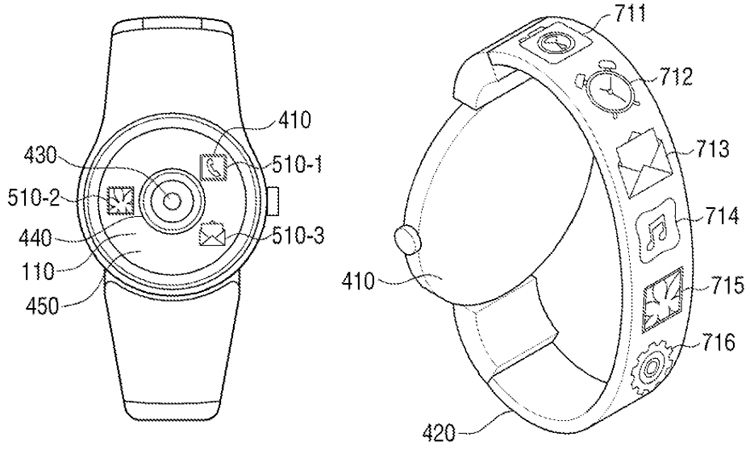 Read More: Samsung Galaxy Note 8 Front Panel Appears in a Leaked Video; Reveals Huge Infinity Display
Apart from the main circular screen, the wearable device also features a secondary screen on its band. It appears like the extra screen would be a touch-sensitive panel will function like the edge screen that show frequently accessed apps on the Samsung Galaxy S series smartphones with dual-edge curved screens.
It is too early to confirm whether Samsung will launch such a smartwear soon, but since the company is advancing in making bendable and foldable screens, there is possibility to see such a device in future.
The design of a next-generation Samsung tablet has also appeared on USPTO. This device has a stretchable screen that that appears to be rolled on side of the device. When the right side of the device is pulled outwards, the screen also rolls out.  If the screen is rolled out to some distance, the stretchable screen will display its content in a reduced manner. When the screen is rolled out more, the screen is able to show more content.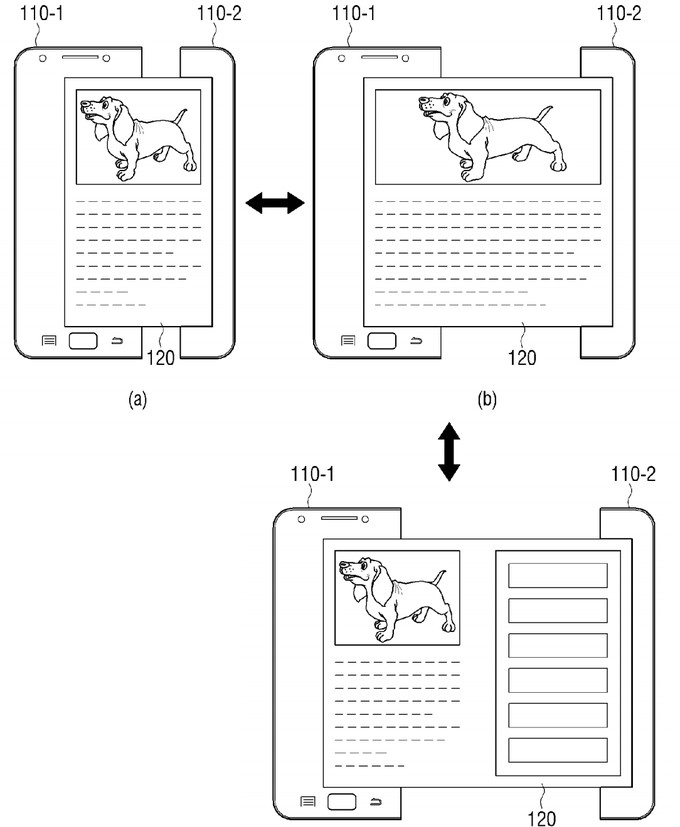 During a tech exhibition that was held this week, Samsung showcased a prototype of its 91-inch stretchable OLED screen. This shows that the company is actively working on stretchable screens. Even though patent filings do reveal interesting design for devices that may launch in the future, there is no guarantee they can launch as actual products.