Huawei Is Skipping EMUI Version 6 And 7 To Introduce EMUI 8.0
Today, Huawei is going to launch the much talked about smartphone line-up which includes Mate 10, Mate 10 Pro, Mate 10 Lite and the Mate 10 Porsche Edition.
The smartphones are expected to be running on the latest version of Android, i.e. Android 8.0 Oreo. Like most other smartphone companies, Huawei too will offer its own custom build of Android, dubbed as Emotion UI or EMUI.
Currently, the latest version available of EMUI is 5.1. However, as per the reports, the new Mate 10 smartphone series will come with a new version of EMUI. Till now, it was believed to be EMUI 6.0, but, as per the latest leaks, the newer version is EMUI 8.0.
It seems that the company is skipping version 6.0 and 7.0 and is directly rolling out EMUI 8.0 to match Android's version numbers. There were rumours suggesting this changes, but there was no evidence, until now.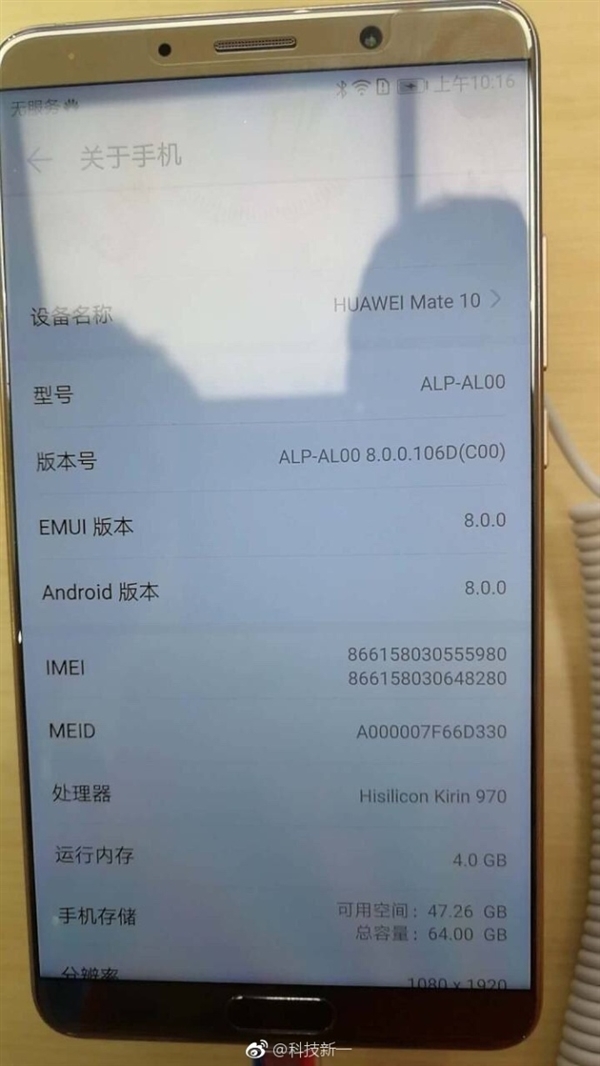 Recently, real photos of the Huawei Mate 10 smartphone were leaked. One of the image shows the "About Phone" section of the settings menu, which clearly mentions that the EMUI version is 8.0.
The Huawei Mate 10 will be powered by the Kirin 970 64-bit octa-core SoC. It is the same processor will also power the Mate 10 Pro and Mate 10 Porsche Edition.
Read More: Huawei Mate 10 Camera Samples Surfaces Online Ahead Of Official Launch
It appears that all the models in this series will be made out of metal, and will also sport a dual camera setup on the back, and a rear-facing fingerprint scanner.
We'll know for sure what version of EMUI is pre-installed on the devices later today as the company is all set to announce Mate 10 series today in Berlin, Germany.
(Source)