Microsoft Surface Book 2 Announced, Price Starts At $1499
Microsoft has today announced Surface Book 2 — the latest addition to its Surface series which was originally launched in 2015. The company claims that the Surface Book 2 offers "five-times" better graphics performance as opposed to its predecessor.
In terms of design, the Surface Book 2 looks identical to its predecessor but Microsoft claims that they have improved backlit keyboard and the flexible hinge. It runs on the new version of Windows 10 Creators update.
The hinges are designed to increase the horizontal depth of the base of the laptop. This is being done because the screen is heavier than usual as it can be detached to use as a standalone tablet.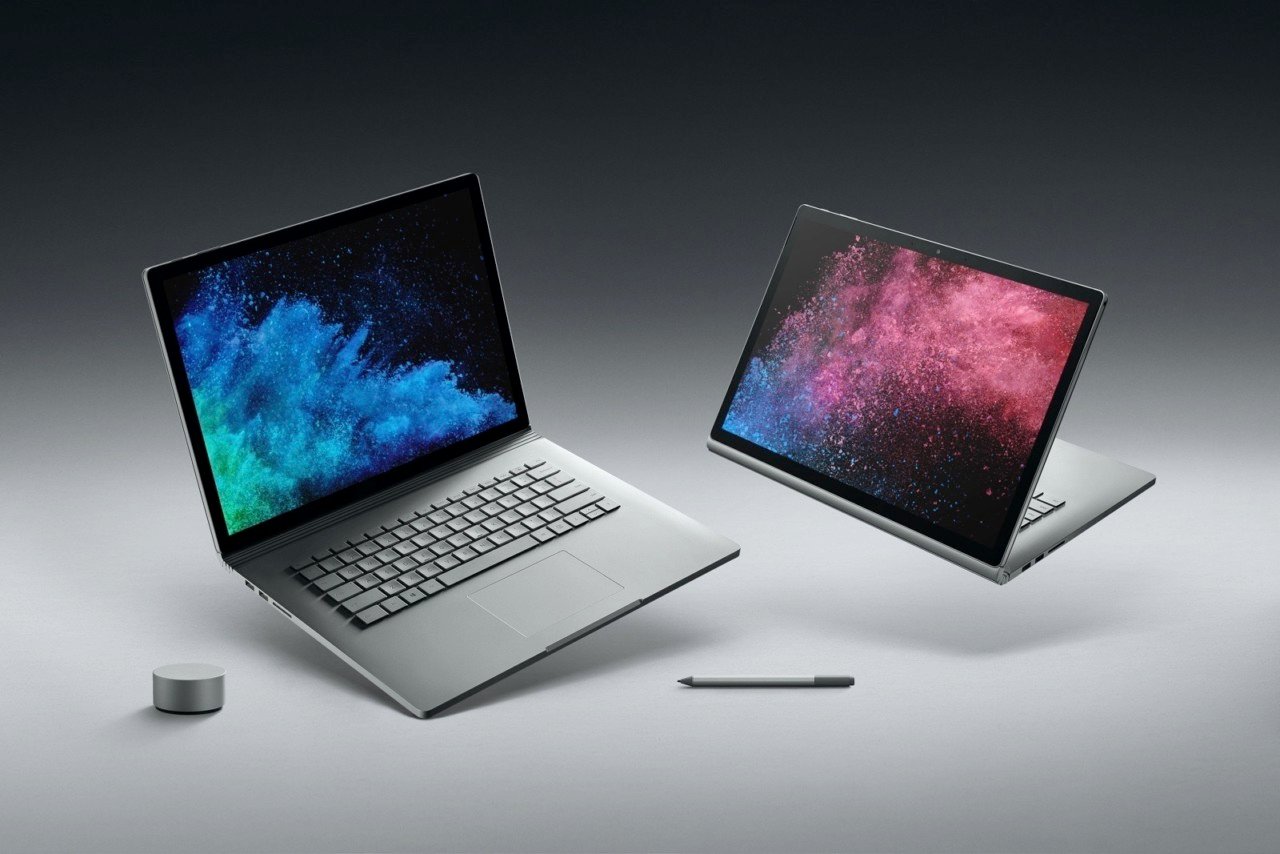 Microsoft is offering Surface Book 2 in two options — 13.5-inch display and a 15-inch display. Under the hood, both devices are powered by the Intel 8th generation processors. The Surface Book 2 also comes with the support of Windows Mixed Reality — Microsoft's VR and AR technology.
The 15-inch Surface Book 2 features screen resolution of 3,240 x 2,160 pixels, with a pixel density of 260 PPI. It is powered by the Intel Core i7 8650U processor, clocked up to 4.2GHz with Turbo Boost. As of the graphics, it offers NVIDIA GeForce GTX 1060 6GB option.
It packs 16GB of RAM and comes in three storage options — 256GB, 512GB and 1TB SSD. Microsoft claims that it is twice as fast as the latest MacBook Pro.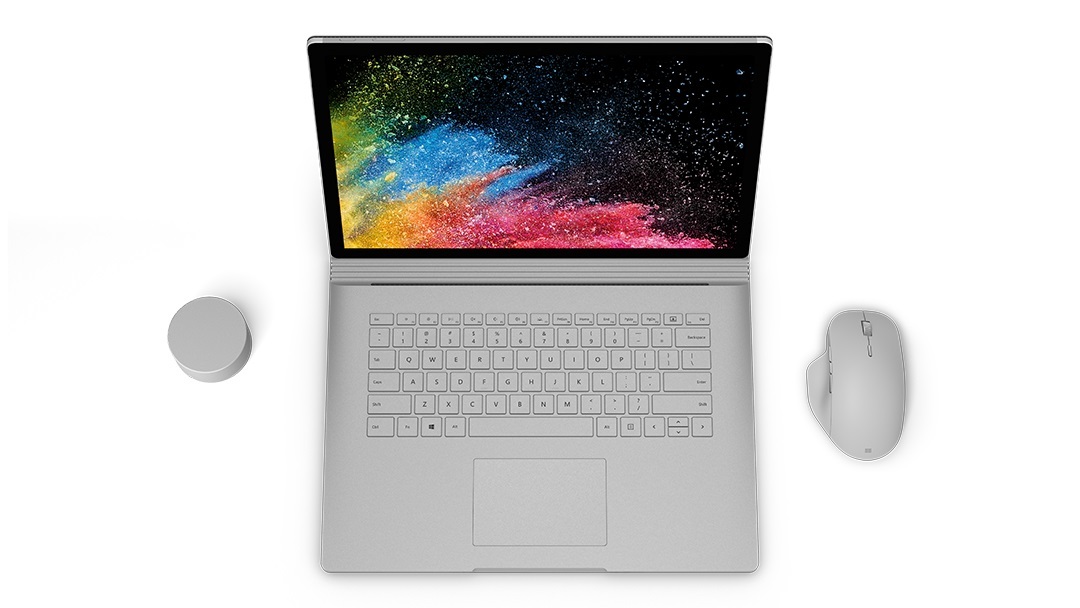 As per the company's claim, the device can provide up to 17-hours of battery life on a single charge. Microsoft says that it offers 70 percent more battery life, and double the performance of Apple's laptops.
Connectivity options include Bluetooth 4.1, 2 USB-A, 1 USB-C, Surface connect, SD card slot, headphone jack with support for Dolby Atmos.
There is also a 5-megapixel front-facing camera, and an 8-megapixel rear camera. This model measures 13.5 x 9.87 x 0.9 inches and weighs 1.9 kg and 0.82 kg in tablet mode.
Coming to the 13.5-inch model, it has a screen resolution of 3,000 x 2,000 pixels and is powered by the 7th generation Intel Core i5 processor. It packs 8GB of RAM in the base model, while the high-end model comes with Core i7 processor and 16GB of RAM.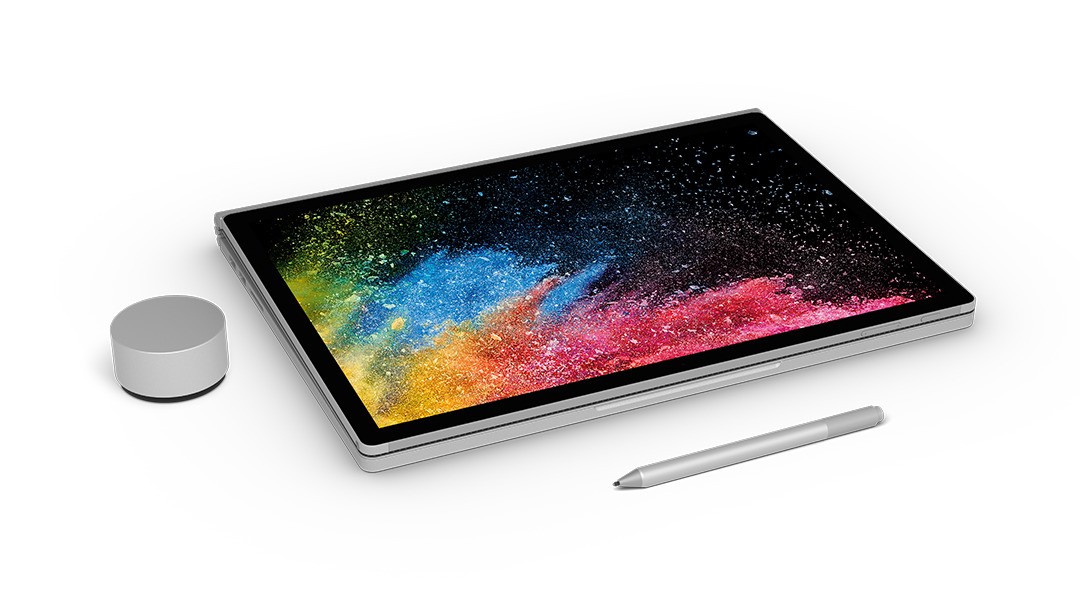 Just like the 15-inch model, this one too offers three storage options — 256GB, 512GB, or 1TB SSD. The high-end variant comes with the Nvidia GeForce GTX 1050 6GB graphics memory.
It measures 12.3 x 9.14 x 0.9 inches and weighs at 1.6 kg. Connectivity options on the device include Bluetooth 4.1, 2 USB-A, 1 USB-C, Surface connect, SD card slot, and a 3.5mm headphone jack with support for Dolby Atmos.
Read More: Microsoft's Joe Belfiore Says Windows Phone Is No Longer Company's Focus
Looking at the specs sheet, it seems that the Surface Book 2 is one of the most powerful convertible laptops so far. Microsoft's Surface Book 2 will be available from November 16.
The pricing for the 13-inch base model starts at $1,499 while the pricing for the 15-inch model starts at $2,499. Pre-orders for the Surface Book 2 starts from November 9 in the US.