Xiaomi's Smart Yunmai Mini2 Body Scale Gets A New Wi-Fi Version
Xiaomi first announced the Yunmai Good Light Mini 2 Smart Body Scale around March this year and it was an instant hit as a result of the fitness packages it comes with. The success of the first model has now prompted the tech giant to launch yet another model with WiFi connectivity. The Yunmai Good Light Mini 2 Smart Body Scale just got smarter as the WiFi version packs the same functions with the first model but now you not only get the option of connecting the gadget to the smartphone app via Bluetooth but now also through WiFi.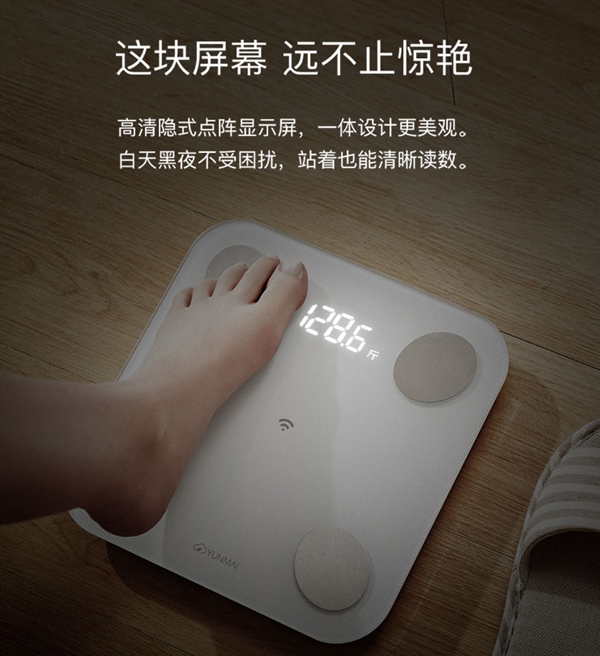 The WiFi version comes at a higher 199 Yuan (~$30) price tag which is almost twice what the original version is priced at. The Yunmai Good Light Mini 2 without WiFi had a retail price of 89 Yuan ($13). The difference between the two is that with WIFi connectivity, you will not need to synchronize the app with the scale via Bluetooth but as soon as you step onto the scale, the data captured are automatically synchronised with the smartphone via internet connectivity. The number of parameters that are read by the scale has been increased from 14 data to 17 data.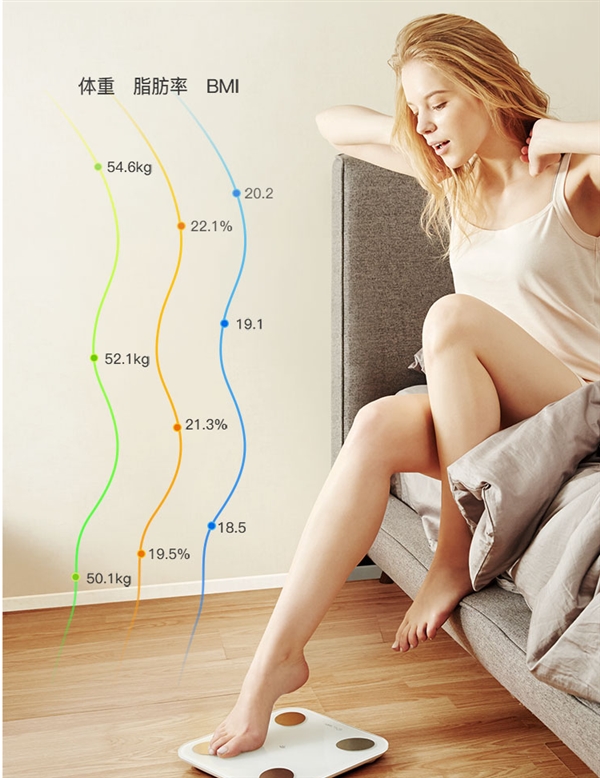 Read More: Xiaomi Launches Yunmao Good Light Mini 2 Smart Body Scale Priced at 89 Yuan ($13)
The WiFi version still retains the original design of the smart scale which comes with an ultra-white tempered glass panel which was given an anti-skid treatment. The scale is square-shaped with well-chamfered edges which are curved on all four sides. The Smart scale is also equipped with high-definition LED display, electrode sensing film with 304 stainless steel and has anti-rust properties so you wouldn't have to be scared of stepping on the scale with wet feet. Further, the Yunmai Good light Mini 2 smart body scale uses a low-power Bluetooth 4.0 protocol which turns off automatically when not in use. This is where the WiFi version has an edge as connectivity is 24/7. The scale is powered using three AA batteries which can last up to a year without dying. With WiFi connectivity, the battery may die faster especially when the internet connectivity isn't strong or stable. Good thing they are replaceable AA cells.