Google Pixel 2 Performs Poorly in Scratch, Burn and Bend Tests
by Anvinraj Valiyathara Oct 20, 2017 10:28 am1
Jack Neilson from JerryRigEverything YouTube channel is known for carrying out different kinds of durability tests on newly released smartphones. This time he has performed scratch and bend tests on the Kinda Blue variant of the Google Pixel 2 that features a IP67 certified chassis with hybrid coating.
The Pixel 2 features a 5-inch OLED panel that is shielded by a sheet of Corning Gorilla Glass 5. The scratch test performed on the screen of Pixel 2 shows that it develops scratches on level 6 on Mohs scale of hardness and deeper grooves are observed on level 7. The displays of other flagship smartphones like the Apple iPhone 8, Samsung Galaxy S8, Galaxy Note 8 and iPhone 7 also offer the same level of durability.
The top and bottom bezels of the Pixel 2 feature large-sized metallic speaker grilles that are placed under the tough front glass. The 8-megapixel selfie camera found in the top bezel is also protected by the same glass.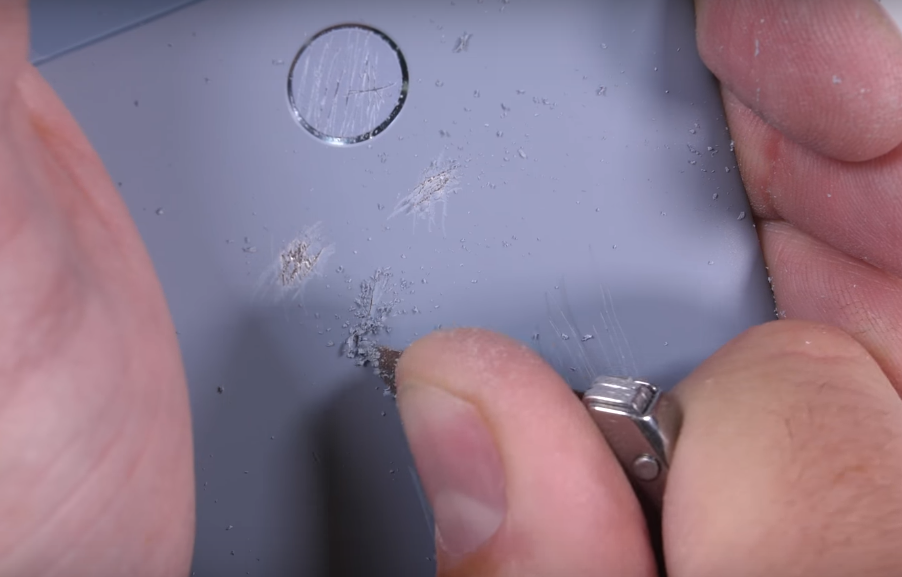 The scratch test performed by using a razor on the back panel could scratch the so-called hybrid coating to reveal the underlying metal body. However, the official listing of Pixel 2 on Google's site mentions that it has a water-resistant metal unibody. Nielson adds that digging deep in the tech specs page reveals that Pixel 2 has a "painted exterior" that can chip if the phone is dropped. It further states that leather or denim may transfer color to all the three color variants of the Pixel 2.
During the launch of Pixel 2 duo, the search engine giant described the design of the Pixel 2 as "all aluminum body with a premium hybrid coating." Since the rear of the Pixel 2 can develop scratches by harsh objects like blade and keys, buyers may have to spend a bit more to purchase a case for it. The fingerprint scanner present on the backside does not work properly once it is scratched by some sharp object like blade.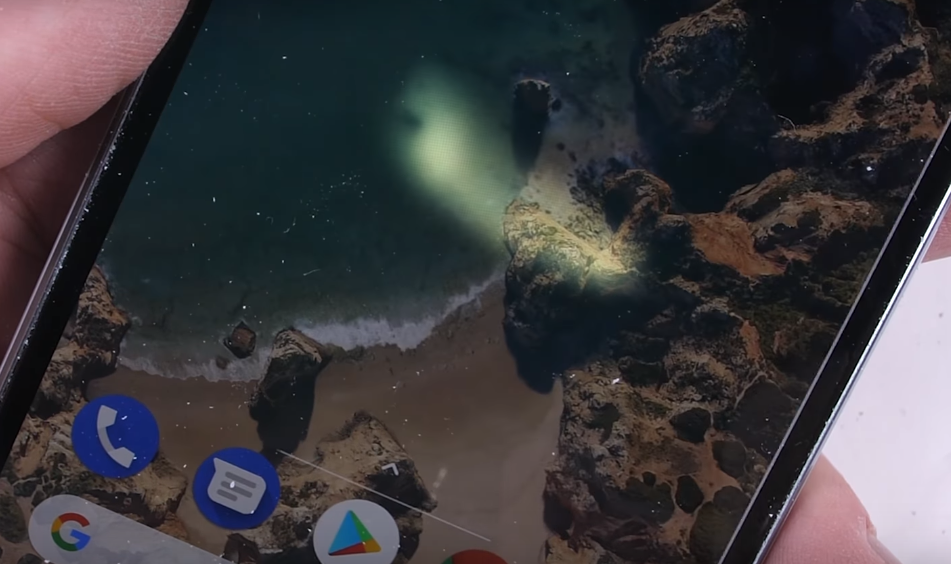 The Pixel 2's screen was also subject to burn test. Treating it with flame for about 15 seconds turned the affect area into white and it never recovered. Lastly, the bend test of the Pixel 2 shows its rear panel split at the place where the plastic antenna lines are present. It shows that the Google has put the antenna lines at the middle of the metal frame on the Pixel 2 which is the weakest portion on every smartphone when it comes to bending.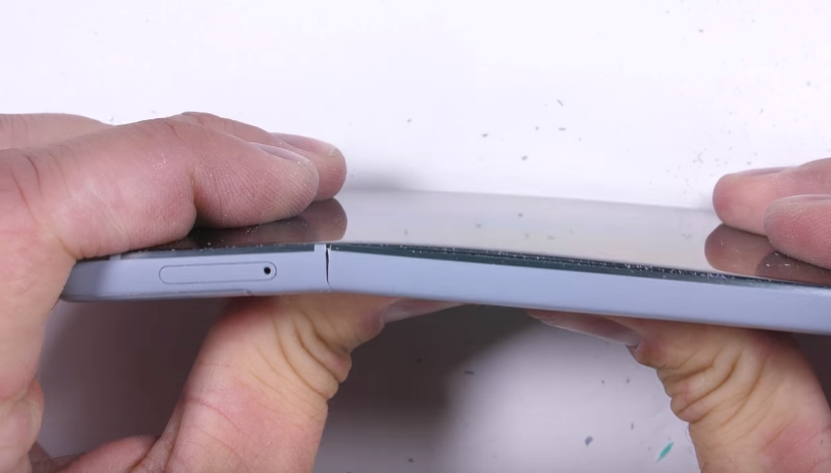 Read More: Google Pixel 2 XL Teardown Unearths Pixel Visual Core Processor, Squeezable Frame Technology
The Pixel 2 has struggled to clear the scratch, burn and bend tests. Also, Neilson seems to be unhappy with the smartphone as it lacks various features dual rear cameras, 3.5mm audio jack, microSD card slot, and wireless charging. Neilson is yet to perform durability test on Pixel 2 XL that features a 3D glass enabled body.
(source)