Google Pixel 2 XL Teardown Unearths Pixel Visual Core Processor, Squeezable Frame Technology
by Anvinraj Valiyathara Oct 20, 2017 10:26 am0
Google Pixel 2 XL comes with a squeezable frame like the HTC U11. Moreover, a recent report had revealed that it features a Pixel Visual Core custom image processor hidden inside its body. iFixit has done a teardown of the Pixel 2 XL to not only reveal its innards but also to check how easy it is to repair it.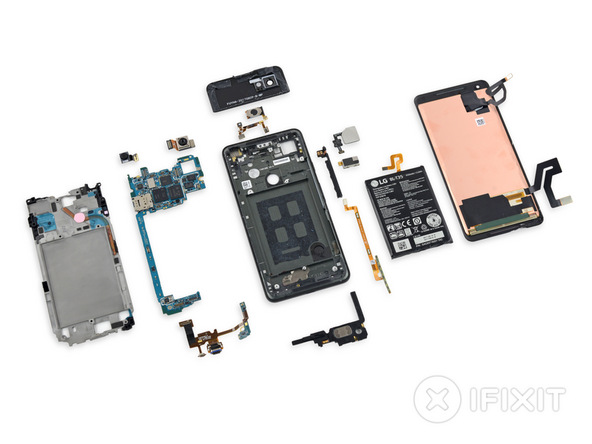 Most smartphones that have metal and glass combination body require some amount of heating to open them. However, even though IP67 rating of Google Pixel 2 XL has resulted in sealing of all the ingress points, opening the phone is easy as it does not require any heating.
The Pixel 2 XL features a tightly walled 3.85V 3,520mAh battery. There is no pull-tab adhesive beneath the battery found in the original Pixel phones because of which removing the battery is not easy. The phone includes a magnesium midframe that adds stability to the structure of Pixel 2 XL and its thin display. The frame is also equipped with a heat pipe that is unavailable on the original Pixel and Pixel XL phones.
For the main camera of the Pixel 2 XL, Google has used a dual-pixel sensor that is enabled with optical image stabilization. The teardown shows that it has f/1.8 aperture 12-megapixel sensor.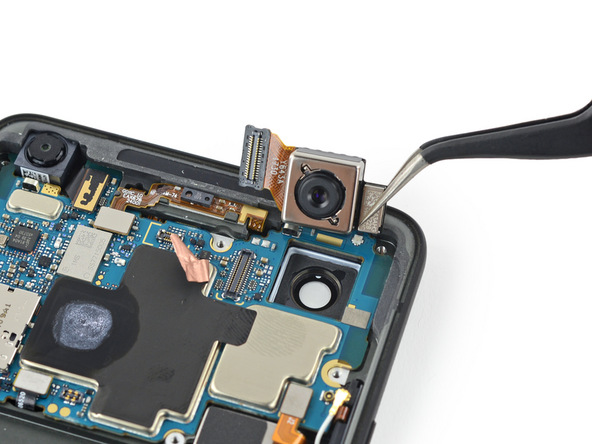 The squeezable frame feature available on the Pixel 2 XL and Pixel 2 is named as Active Edge by Google. Squeezing the sides of the phone will allow users to launch the Pixel 2 XL smartphone to launch the Google Assistant. The Google Pixel 2 XL teardown has revealed that the sides of the smartphone is equipped with a pair of "strain gauges."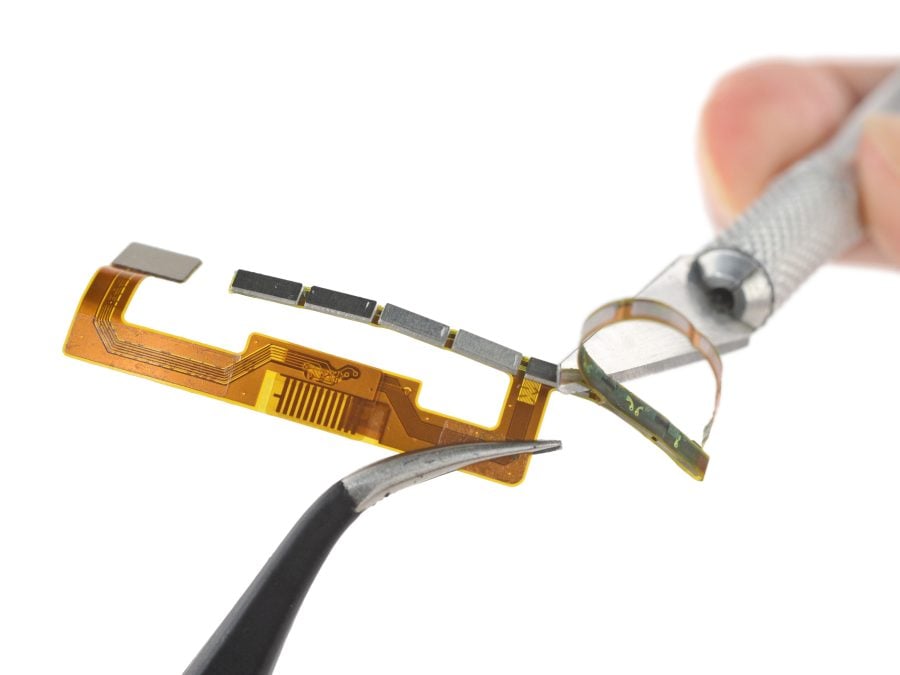 Read More: Pixel 2 Camera Samples Include Portrait Photos & Low-Light Images
The above image shows that the Active Edge sensor comprises of a bendable circuit board that includes a line of steel blocks with resistors (strain gauges) placed between them. Both the sides of the Pixel 2 XL and Pixel 2 are equipped with such strain gauges. The software of the Pixel 2 duo can understand the different levels of pressures. Hence, these phones can support variety of pressure settings.
The Pixel 2 XL features several modular components such DDR4 RAM as well as 64 GB UFS storage from Samsung and embedded SIM module from STMicroelectronics. iFixit was also able to find the Google's custom image processor called Pixel Visual Core with internal part number of SR3HX X726C502. The dormant chip is expected to spring into action after the arrival of Android 8.1 Oreo update for Pixel 2 duo.
iFixit has praised Google for using easily replaceable modular components and also using common screws inside the Pixel 2 XL. Since the battery is not easily removable and there are hard-to-remove cable covers, iFixit has given a repairability score of 6/10 to the Pixel 2 XL which is lower than 7/10 points scored by the original Pixel.
(souce)