Alleged OnePlus 5T Real Image Leaks Yet Again
A hands-on photo said to be that of the OnePlus 5T surfaced online recently but after all the publicity, it was discovered to be a photoshopped Vivo X20 with the OnePlus wallpaper on top. Now, another photo alleged to be that of the OnePlus 5T has appeared online but we still cannot verify if this one is real or fake.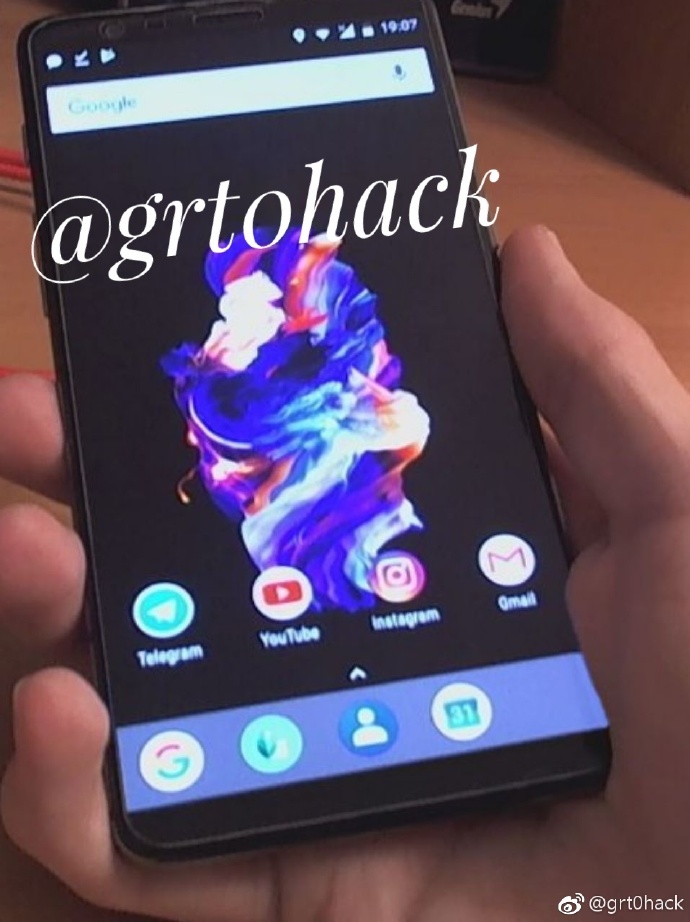 The leaked photo has on display, the front view of the device while powered on. The front view indeed reveals a full-screen design with a high screen-to-body ratio. That is the major design attribute the device is expected to pack so, it won't be surprising if this turns out to be yet another scam. OnePlus is yet to even confirm the existence of the OnePlus 5T.
Read More: OnePlus 5T Teaser Poster Leaked, Hints At November 16 Launch
That doesn't mean the device isn't likely in the works. The recent happenings like the discontinuation of OnePlus 5 sales on OnePlus' official website suggest the company has got something up its sleeves. The OnePlus 5T is expected to feature a 6-inch display with 2160 x 1080 pixels resolution which means they would adopt an 18:9 aspect ratio. The flagship model is also expected to pack a Snapdragon 835 flagship processor like the OP5. The device is expected with a 8GB RAM + 128GB memory while there may likely be a 6GB RAM + 64GB storage variant. On the camera end, we expect a 20MP + 16MP dual camera setup at the rear while there will be a 20MP selfie camera at the front.
(source)