Apple iPhone X Teardown Reveal 2,716mAh Dual Batteries, Radically Small Logic Boa
by Anvinraj Valiyathara Nov 3, 2017 12:24 pm0
The Apple iPhone X sales have started from today. Fresh reports have revealed that the iPhone X buyers have formed large queues outside Apple stores across the world. iFixit has done a teardown of the iPhone X to reveal what's present inside of the iPhone X.  It has revealed that Apple has included a pair of batteries inside the smartphone and a surprisingly small-sized logic board.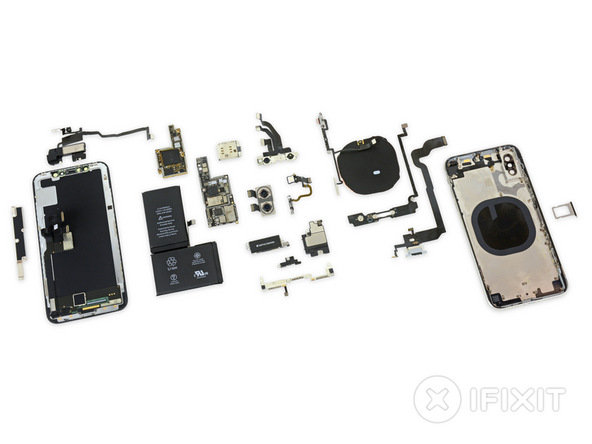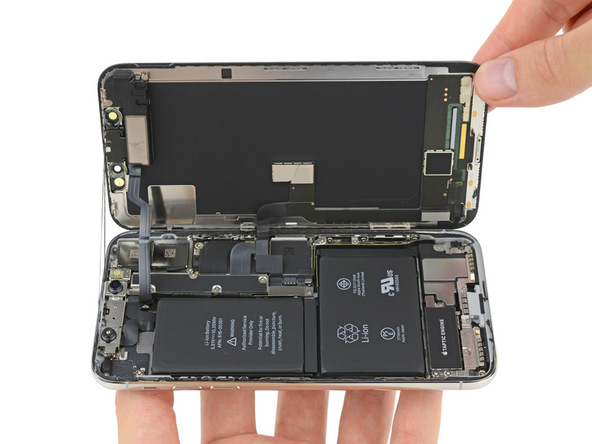 From inside, the iPhone X does not appear very different any other iPhone. However, there are some noticeable changes under the back panel of the phone. First of all, the iPhone X includes two batteries that are arranged in L shape. The total size of the battery is 2,716mAh. The Cupertino company may have split the battery in a bid to fit other components around the batteries.
Another thing to not is that the iPhone X has a smaller motherboard. The size of the logic board is 70 percent the size of the motherboard of iPhone 8 Plus. The reduction in the size of the motherboard may have allowed the company to include larger capacity battery inside the iPhone X which is slightly bigger than the 4.7-inch iPhone 8.
Also, the teardown video shows that the Apple has added a bit of water-proofing foam inside the iPhone X. During the launch event of iPhone 8, 8 Plus and Phone X, Apple had announced that these phones feature IP67 certified chassis.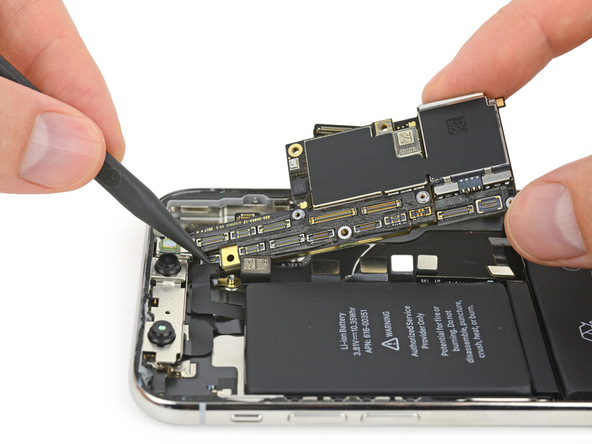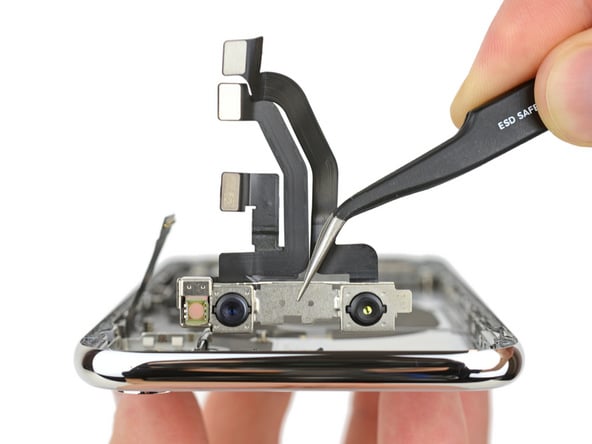 Read More: Here's The iPhone X Hands On Photos: Always A Beauty To Behold
The Cupertino company has used a new bracket for the rear-mounted dual cameras which provides cushion to the sensors. The Lightning connector is also reinforced with a wider bracket. The earpiece of the iPhone X has been moved down a bit to house the TrueDepth camera system that include IR illuminators, dot projectors and cameras. It appears that the iPhone X features a vertically stacked dual rear cameras to accommodate the TrueDepth Camera system.
The Apple iPhone X teardown by iFixit also reveals the Apple A11 Bionic chip and SK Hynix-branded LPDDR4x 3 GB RAM. Toshiba has supplied the 64 GB internal storage for the iPhone X and it also features a Snapdragon X16 LTE modem that springs into action for high-speed data connectivity.
Apart from iFixit, a Chinese site has also created a teardown video of the iPhone X which has been embedded above.