Qualcomm Vs Apple: Qualcomm is Suing Apple For Alleged Breach Of Contract
The media is awash once again with news of a fresh lawsuit already in process between chipmaker Qualcomm and Apple Inc. This time around, Qualcomm is doing the suing, accusing Apple of breaching the software licence contract they had in order to benefit rival chipmaker Intel. Qualcomm claims Apple shared vital information about its broadband modems manufacturing process with Intels.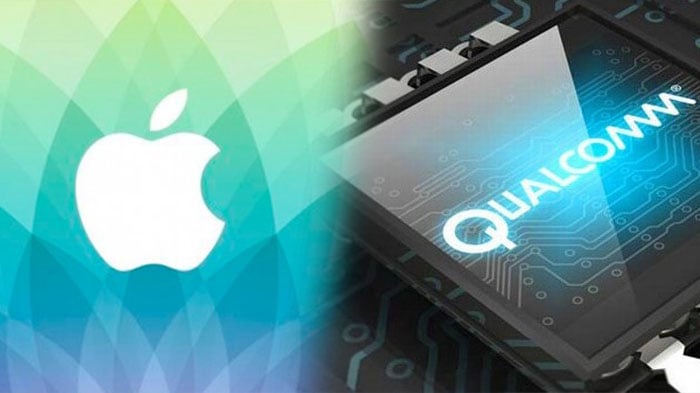 In the court document filed midweek at a San Diego court, Qualcomm claims Apple used its commercial prowess to demand unprecedented access to highly confidential software details, including source code and thereafter shared same with Intel. The lawsuit details that the U.S phone maker first demand for highly confidential information on how its chips work on an unidentified wireless carrier's network. The chipmaker claims Apple copied an Intel engineer in the said email. The court document also detailed another case of a request for information between an Apple engineer working for Intel and an Apple engineer working with Qualcomm in order to obtain technical information from Qualcomm.
Related: Qualcomm Files Another Lawsuit Seeking To Ban iPhones In China
Apple has declined to comment on the lawsuit but it is instructive to note that the phone maker started using Intel broadband modem chips on the iPhone 7 and is reportedly planning to completely stop using Qualcomm's modem chips next year. Qualcomm and Apple are already locked in multiple lawsuits in the U.S and even in China and this just keeps straining their relationship.
(via)