Qualcomm Files Another Lawsuit Seeking To Ban iPhones In China
The legal war between two technology giants — Qualcomm and Apple, which started in the US, has now expanded globally. In the latest strike, Qualcomm has filed a new lawsuit against Apple in a Chinese court to block the sale and manufacturing of iPhones in the country.
As per the reports, Qualcomm has filed the suits in a Beijing intellectual property court. It is claiming patent infringement and is seeking injunctive relief. The chipmaker is claiming that Apple is in violation of three patents, none of which are essential to any industry standards. Thus, arguing that it is not obligated to license them.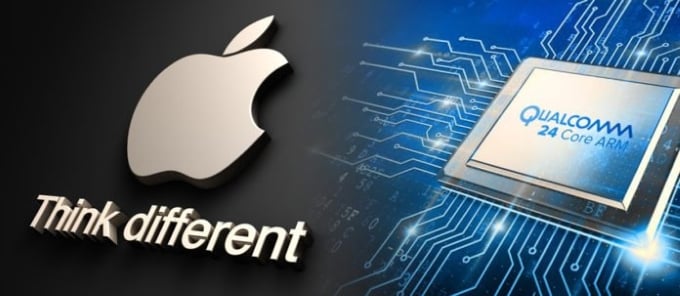 The Qualcomm spokesperson says that Apple employs technologies that are invented by Qualcomm and is not paying for those technologies. The technologies in question are related to the power management and Force Touch feature on the iPhone.
However, in a statement, Apple said:
Apple believes deeply in the value of innovation, and we have always been willing to pay fair and reasonable rates for patents we use. In our many years of ongoing negotiations with Qualcomm, these patents have never been discussed and in fact were only granted in the last few months. Regulators around the world have found Qualcomm guilty of abusing their position for years. This claim is meritless and, like their other courtroom manoeuvres, we believe this latest legal effort will fail.
Notably, this is the second time Qualcomm is trying to get iPhones banned in China. Previously, in July, it filed a similar claim in the US, pointing to six patents that Apple was allegedly violating.
Read More: Apple vs Qualcomm: U.S Court Refuses To Stop Apple's Multiple Lawsuits
The legal battle between the two companies started in January when Apple filed a lawsuit claiming that Qualcomm was holding payments for ransom. Federal Trade Commission also claimed that Qualcomm was abusing its market position to get more money.
It seems that things are not going well for Qualcomm. A couple of days ago, Qualcomm was fined a record NT$23.4 billion ($774 million) by Taiwan's Fair Trade Commission.
The company has also been fined $854 million in South Korea and $975 million in China. European regulators have also expressed antitrust concerns over its $38 billion bid to buy NXP Semiconductors.