Apple vs Qualcomm: U.S Court Refuses To Stop Apple's Multiple Lawsuits
Apple and Qualcomm won't be ending their court battles anytime soon as a U.S federal judge has refused to grant Qualcomm an anti-suit injunction which they filed against Apple earlier this year. Qualcomm had approached the court seeking to stop Apple from going ahead with the multiple law suits it instituted against the chipmaker around January this year.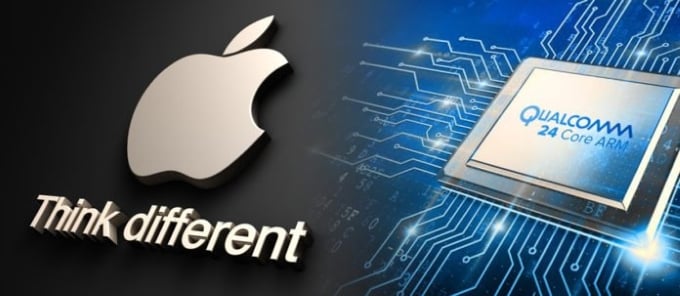 Apple had instituted 11 lawsuits against Qualcomm and its subsidiaries in different countries, including Japan, United Kingdom, and China. According to a court document obtained earlier, Apple is accusing the chip maker of abusing its dominance of the chip industry and is further seeking compensation for damages. Specifically, Apple is accusing Qualcomm of failing to live up to promises made to license "standard essential patents" broadly and inexpensively. Qualcomm is specifically accused of charging unfair licensing fees and is aggressively forcing OEMs into paying for their own inventions, thus directly profiting on technology that is in no way related to the one it's actually licensing. Apple is claiming that Qualcomm's per-device royalty fees are structured in a way that violates the principles of common patent licensing, consequently preventing the firm from negotiating with OEMs over patent licenses in good faith.
The U.S federal judge, Gonzalo Curiel ruled that Apple is allowed to go continue, stating that the San Diego court will not stand in the way of Apple's decision to exercise the rights given to it in foreign jurisdictions, noting that it's not in the judicial body's power to rule whether Apple's overseas motions are vexatious or duplicative. Qualcomm is challenging the multiple lawsuits, claiming that they are "duplicative" in nature.
Read More: Qualcomm Wants Apple to Stop Selling iPhones in the U.S.
Qualcomm has lately been faced with multiple litigations and sometimes slammed with huge fines. The Apple lawsuits both in the U.S and other places came on the heels of a decision by the U.S. Federal Trade Commission to file a complaint on January 17 accusing Qualcomm of using anti-competitive tactics to maintain its monopoly of a key semiconductor used in mobile phones.  Earlier on, South Korea's antitrust regulator had fined Qualcomm 1.03 trillion won ($854 million) in December for what it called unfair practices in patent licensing. Back in February 2015, Qualcomm paid a $975 million fine in China following a 14-month probe, while the European Union in December 2015 accused it of abusing its market power to prevent rivals from coming up. The company is also currently facing regulatory scrutiny in Europe.
(source)