Confirmed: Xiaomi Mi Mix 2 White Ceramic Version Available Very Soon
Xiaomi's mobile phone product marketing director has inadvertently confirmed the Mi Mix 2 will go on sale very soon. While he didn't specify the exact date the new variant would be available to buy, there is a strong likelihood that it may launch this month.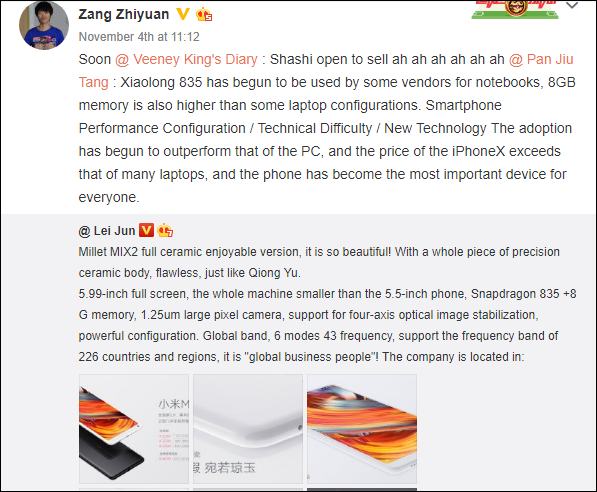 The Xiaomi Mi Mix 2 White Ceramic version comes with 8GB of RAM. Not only does the new variant come with such large RAM size, it also adopts a new ceramic white colour. The Ceramic White edition have appeared severally online and it sure looks beautiful. we have seen the device a couple of weeks back on Weibo, shared by Xiaomi's Cloud platform head. The new version would be available not just in Ceramic White but the black Ceramic version will also get an 8GB RAM version.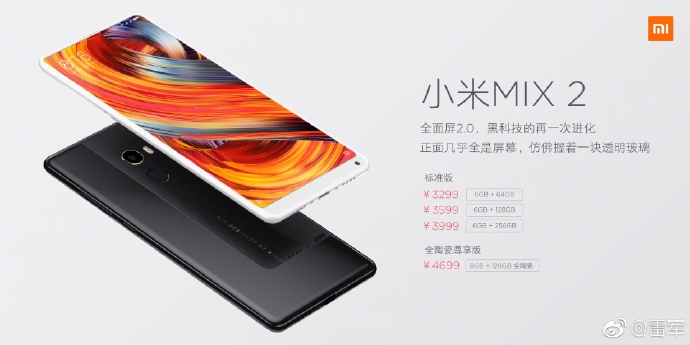 Read More: Xiaomi Mi Mix 2 White Ceramic Version Looks Beautiful (Images)
The Ceramic white edition is said to have been subjected to a temperature as high as 1,400 degrees centigrade within a 7 days period during its manufacture. The process is a complicated one but the product is a beautiful finishing. Already, Xiaomi has released the price tag the 8GB RAM version would sell and it is just about 700 Yuan higher than the 8GB RAM version. The 8GB RAM version will be priced at about 4699 Yuan (around $700).
(source)