As usual, OnePlus is teasing and confirming on the features that will be arriving on the OnePlus 5T before its official announcement. In the previous week, it was officially confirmed by OnePlus CEO Pete Lau that the OnePlus 5T will be featuring a 3.5mm audio jack. Today, Lau has again confirmed that the much-anticipated wireless charging feature won't be available on OnePlus 5T. The reason behind it is that the company's Dash Charge is better than wireless charging.
Dash Charge is the fast charging technology by OnePlus which allow the OnePlus phones to gain a day's power by charging for only 30 minutes. Through Dash Charge, OnePlus phones can be charged with a charging output of 20W. On the other side, the wireless charging produces 15W of power. Hence, the existing wireless charging technology is incapable of charging smartphones quickly.
Also, wireless charging is not a truly wireless feature, meaning that the handset needs to be placed on a charging pad. While the smartphone is getting charged wirelessly, it cannot be picked up for enjoying a game or taking a photo. Lau claims that these things can be easily done while charging through the OnePlus phone through Dash Charge cable and charger provided by the company.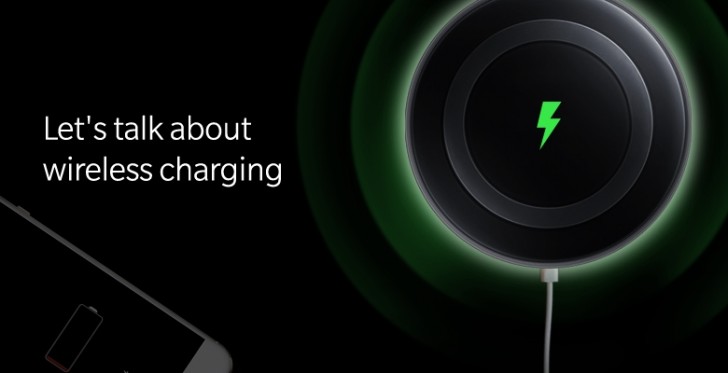 Read More: Forget the Charging Cable! Gionee M7 Plus Coming With 16W Wireless Charging
He further stated that the company may introduce the wireless charging feature when the right time arrives. The Qi wireless charging standard adopt by various smartphone OEMs does not charge well through metal. Hence, smartphones that are enabled with wireless charging come with glass or polycarbonate chassis
Apple iPhones have featured metallic bodies since several years. However, in order to introduce wireless charging, the Cupertino-based company has launched the 2017 iPhones with glass chassis. Since the company won't be bringing wireless charging on OnePlus 5T, it is expected to arrive with a metallic body.
After the Nov. 16 unveil event for OnePlus 5T, it will be made available for buying in North America and Europe from Nov. 21. In China, it will be available for buying from Dec. 1. In India, the company will be live broadcasting the event through multiplexes across the country and the smartphone would be available for buying exclusively on Amazon India starting from Nov. 28.
Do you think that OnePlus will introduce wireless charging on OnePlus 6? Let us know your thoughts by adding your comments below.
(source)