Some iPhone X Owners Are Seeing Green Lines On Their Displays
by Habeeb Onawole Nov 11, 2017 7:36 pm5
It appears to have become a trend for new flagships to have one issue or the other. Just when we were getting over the Pixel 2 XL's display issues among many others, some iPhone X owners have reported a strange green line on their displays.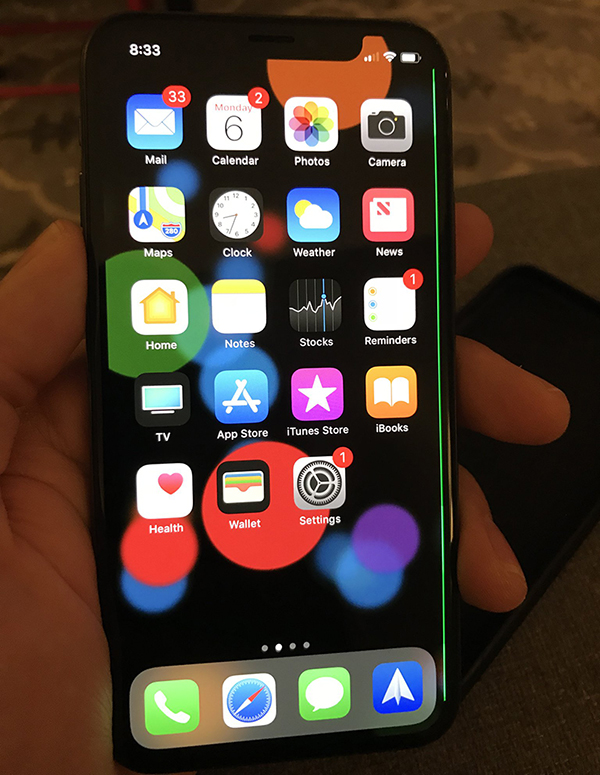 From the images provided, the vertical green line is on either side of the screen and doesn't appear until after some time. So even if your phone is currently working well, it may develop the problem later on.
Some say the cause of the green line is due to an electrical fault that is causing multiple green sub-pixels to light up. The iPhone X uses a diamond subpixel pattern which has the green subpixels appear in lines.
The Galaxy S7 Edge of last year is said to have suffered a similar fate but in its own case had a pink line. Samsung later admitted that the cause was a hardware problem and had to replace affected units.
Since this is probably a hardware issue too, the only fix is to take in your device for a replacement. One person has been reported to have gotten a replacement after taking his device to the Apple store.
READ MORE: Apple's AR Headset with rOS Reportedly Launching in 2019
OLED displays may be better when it comes to color reproduction and battery life but they have their fair share of issues too.