Star Wars: The Last Jedi is slated to release on Dec. 15. Fresh information suggests that OnePlus may release a special edition version of OnePlus 5T in celebration of the upcoming Star Wars movie.
A news report on XDA Developers that has been taken down for unknown reason stated that an anonymous reader found plenty of references for Star Wars in the OnePlus 5 Android Oreo closed beta build. After digging more into it, it was found that there could be a special edition of the forthcoming OnePlus 5T.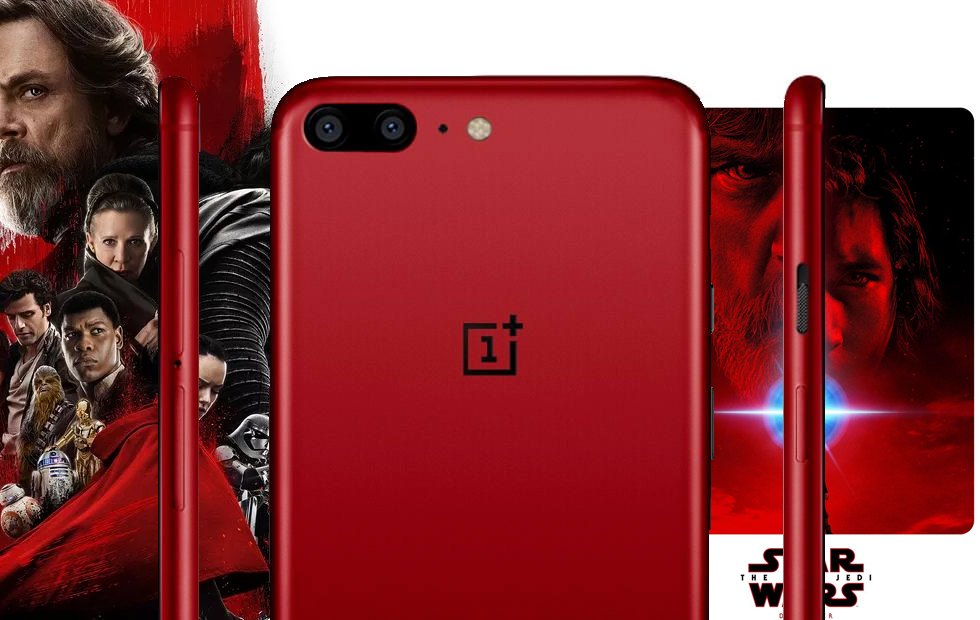 Read More: OnePlus 5T Specs, Pricing, Launch Event & Livestream Details – Everything that You Wanted to Know
It was discovered that the OxygenOS seems to be tied to the theme of the movie as there is a reference to the color accent of Star Wars in the code finds. The string "accent_star_wars" was found in APKs for Launcher, Settings and System UI. The hex code for the accent color is #ff2837 which is similar to the dark red color that can be found on the posters of the forthcoming Star Wars: The Last Jedi. Hence, the speculated limited edition of OnePlus 5T may sport the same color on its exterior.
OnePlus has previously released special edition smartphones like the OnePlus 3T Colette edition and Midnight Black variant for 3T. In September, the Chinese firm had also released OnePlus 5 JCC+ edition. Hence, it is likely that the Chinese firm could be prepping a special version of the OnePlus 5T to promote the new Star Wars movie.
OnePlus 5T will be officially announced on Thursday. The Chinese firm is unlikely to announce the rumored Star Wars edition of the OnePlus 5T at its launch event. The limited edition variant may get unveiled around the release date of Star Wars: The Last Jedi.