If you are a fitness enthusiast, your workout experience is about to change with the Vinci 2.0 AI sports headphones. For the first time ever, your headphones will become the only device you need when exercising. No smartphone, no fitness band needed.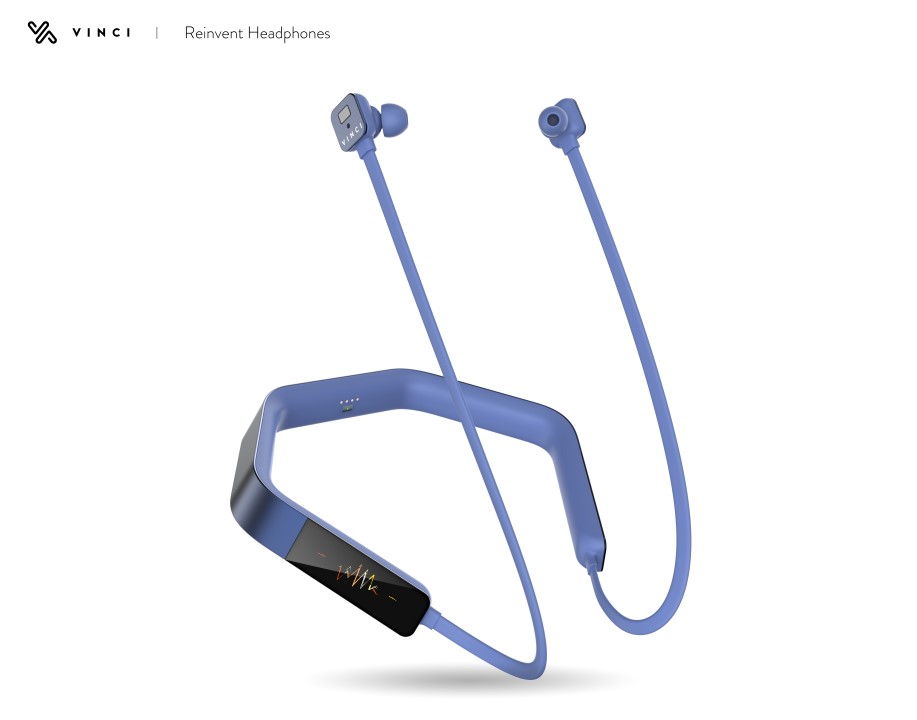 The Vinci 2.0 AI sports headphones is a combination of all the devices you need for that perfect workout experience. The headphones has a SIM slot (3G only), Wi-Fi, and Bluetooth connectivity allowing you receive calls, connect to the internet, and stream music from services like Spotify, Amazon Music, SoundCloud, and KKBOX. That is in addition to being a fitness tracker that records your workout, providing feedback during and after your exercises.
The cool features of Vinci 2.0 doesn't end there. With Amazon Alexa built-in (and promise of Google Assistant support in the near future), you get access to all the features of an AI powered device. From setting reminders, to asking for weather reports, listening to the news, getting directions, requesting an Uber, and so much more, the Vinci 2.0 has got you covered. All you have to say is "Hello Vinci" followed by your command. The headphones also has gesture support. By waving your hand in any of the programmed ways, you can control the volume, change songs, and pause/resume playback.
The Vinci 2.0 AI sports headphones is powered by a 1.3GHz quad-core chip. It has 1GB of RAM and up to 32GB of built-in storage. There is an AKM4376 audio chip for improved audio quality. A 600mAh battery powers the device and should last up to 8 hours during standalone use or 40 hours in Bluetooth mode. Charging time is estimated as 1.5 hours.
The headphones has an accelerometer, a gyrometer, heart rate sensor, GPS, and compass built-in. With all the features it packs, the it is actually light, weighing just 86g.
The Vinci 2.0 AI sports headphones is available in 3 versions:
a Lite version with 8GB  of storage but which lacks an OLED display, a bone conduction mic, and smart noise cancellation.
a Pro version with 16GB of storage with a 1.1" OLED display but lacks the active noise cancellation and bone conduction mic.
a Super version with 32GB storage, OLED display, active noise cancellation with support for up to 8 different environments, and bone conduction microphone.
The Lite version will retail for $149 when it launches but can be gotten for as low as $79. The Pro version will have a $289 price tag and the Super version will go for $399. All versions will come in red, black, white, and blue.
READ MORE: The Dodocool DA143 Wireless Earphones Provides Worry-Free Listening While You Work Out
The Vinci 2.0 AI sports headphones is listed on Kickstarter. It has surpassed its $20,000 goal 3 times over but still has 59 days left. Shipping is expected to begin in March 2018.