Watch A Seriously Bent Huawei Mate 9 Pro Work Flawlessly In Video
Huawei introduced the Mate 9 Pro around this same period last year as a variant of the flagship Mate 9. The Mate-series was already established as Huawei premier flagship series but the Mate 9 Pro and Porsche Design added some colour, making it look more premium. The video you are about to watch now is more or less an exhibition of the properties of the Mate 9 Pro's display. The device was badly damaged such that the screen was completely bent backwards, making an angle of almost 20 degrees with the rest of the body. The surprise here is that despite the damage, the Mate 9 Pro continue working and not only that, the display was still functioning with the touchscreen functions still operational as well.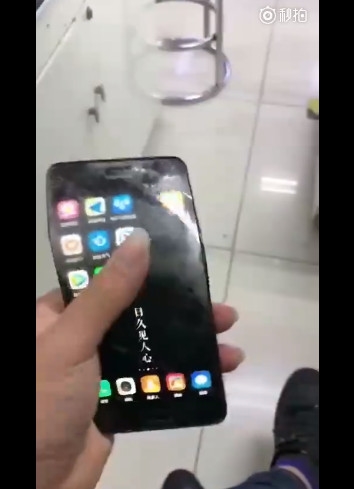 As would be recalled, the Mate 9 Pro features a 5.5-inch curved OLED display with Gorilla Glass protection. The body also comes with a metal fuselage and while it is expected that the metal can take a bend, the surprise is the display and internal panels weren't damaged. No, the Mate 9 Pro isn't packing a flexible OLED display but the thing is likely that the bend wasn't enough to cause any other damage other than the physical damage. Perhaps, a bend greater than the one we're looking at would have damaged the display panel.
Read Also: Huawei Mate 9 Pro Unboxing Images – Jaw-dropping Beauty!
All the same, it is astonishing to see that the device is this durable at a time a slight fall would have damaged the screen of a lesser model. We can't say if the Mate 10 Pro is this durable, but we expect Huawei has done a better job on the Mate 10 Pro. Coincidentally, the Huawei Mate 9 was also revealed with a similar bend soon after its launch last year and in the same manner, the screen was unbroken and the device continued working flawlessly. You can check out the video of the bent Mate 9 Pro from below.
(source)