Xiaomi Sets Up Its Third Manufacturing Facility In India For Power Banks
Chinese smartphone manufacturer Xiaomi has today announced that it has partnered with Hipad Technologies for its third manufacturing facility in India. Hipad Technologies is also a partner of Xiaomi in China for Power Banks. The facility is located in Noida, Uttar Pradesh and will be used for manufacturing power banks.
The Noida-based manufacturing facility is spread across 230,000 square feet and has the capacity to manufacture seven power banks per minute during its operational hours. The facility currently employs over 500 people and has plan to ramp it up in the future.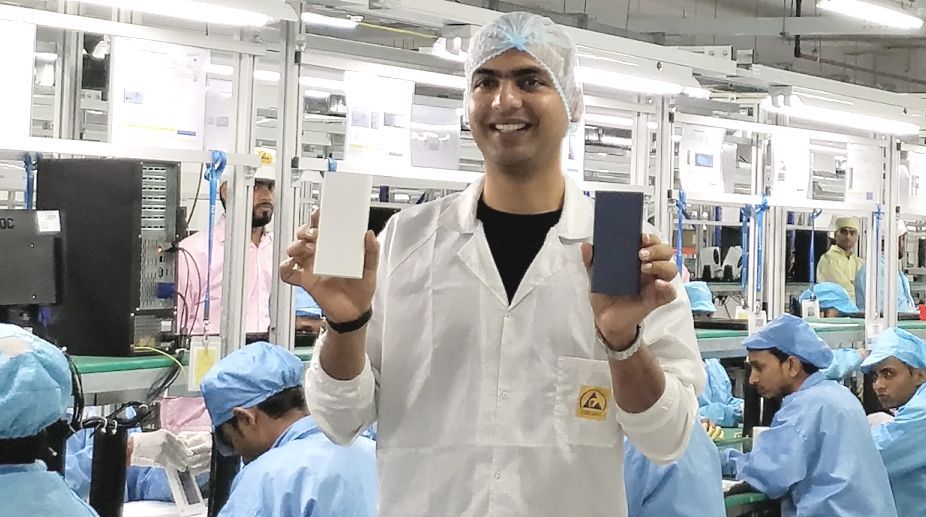 The company has revealed that the recently launched 10,000mAh Mi Power Bank 2i and 20,000mAh Mi Power Bank 2i will be manufactured at this facility. In India, the Mi Power Bank 2i is priced at Rs. 799 for the 10,000mAh model while the 20,000mAh model costs Rs. 1,499.
Manu Kumar Jain, Head of Xiaomi India, said:
We have seen phenomenal growth in a short span of time and a key reason for that has been our commitment to India. We want to bring the best quality technology at an affordable rate and local manufacturing helps us in that.
Apart from this new facility, Xioami has two other facilities in Andhra Pradesh. The manufacturing facilities in Andhra Pradesh are in partnership with Foxconn and are used for making smartphones.
Manu Kumar Jain says that these facilities have provided employment to over 5,000 people with around 90 percent on them being women. He further added that they are open to increasing production capacity as well as setting up new factories if required, given that more than 95 percent of the company's smartphones sold in India are assembled locally.
Read More: Mi A1 Rose Gold Color Variant Is Now Available For Purchase In India
According to research firm International Data Corporation (IDC), Xiaomi has caught up with industry leader Samsung and shares the top spot in India's smartphone market for the September quarter. Both Xiaomi and Samsung accounts for 23.5 percent marketshare in India, as per IDC.