Qualcomm Releases 5G Royalty Terms for OEMs
by Habeeb Onawole Nov 22, 2017 2:36 pm2
Top chip radio modem and processor manufacturer, Qualcomm, is one of the key players in the mobile industry. It has already begun working on the new 5G network standard and announced its first modem – the Snapdragon X50, last month. The Snapdragon X50 will power the first set of 5G-enabled smartphones when they begin to hit the market.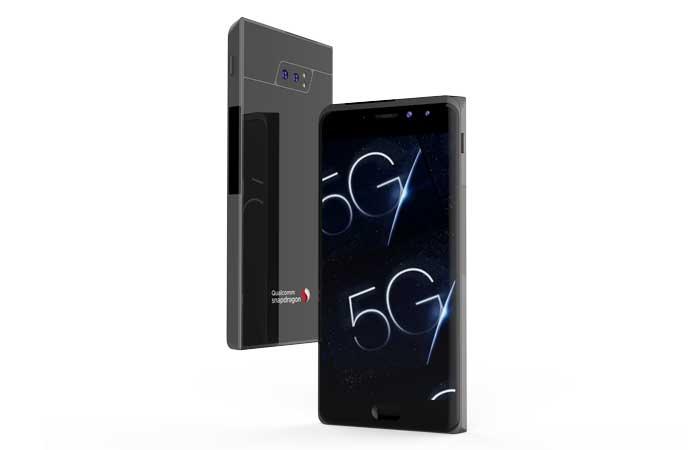 Apart from the sale of processors, Qualcomm makes money from licensing its cellular technology which is one of the best in the market. Since 5G will soon become commercially available, it has released its royalty statement for OEMs interested in using its cellular standard for the new network.
In the statement, the chip manufacturer says its licensing program is consistent with its Fair, Reasonable and Non- Discriminatory (FRAND) commitments, and the European Telecommunications Standards Institute (ETSI) Intellectual Property Right (IPR) policy and industry practice.
The royalty rights for the use of its license by OEMs worldwide are as follows:
• An effective running royalty rate of 2.275% of the selling price of branded single-mode 5G
handsets; and
• An effective running royalty rate of 3.25% of the selling price of branded multi-mode
(3G/4G/5G) handsets.
Qualcomm says the above terms are consistent with the over 150 cellular essentials-only license agreements it has signed in China for 3G/4G phones, except that it will later offer to include later releases of 4G and the first 5G release without increasing royalty rates that are currently applicable under such agreements.
READ MORE: Gizmochina Explains: 5G Network Standard
Qualcomm says the rates may be revised in future due to a number of reasons which include changes that affects its framework, including changes to the standards, its patent portfolio, or IPR policy.
The first set of commercially available 5G handsets are expected to start arriving in 2019.
(via)