World's First Smartphone-based Thermometer Unveiled
A Korean tech company has unveiled what is arguably the world's first micro-sized thermometer sensor module for smartphones. According to the Korean Herald, the gadget is able to measure a person's body temperature in just 0.5 seconds using a connected application. We may have seen several apps in the past that claims to perform such functions but they end up being just gimmicks.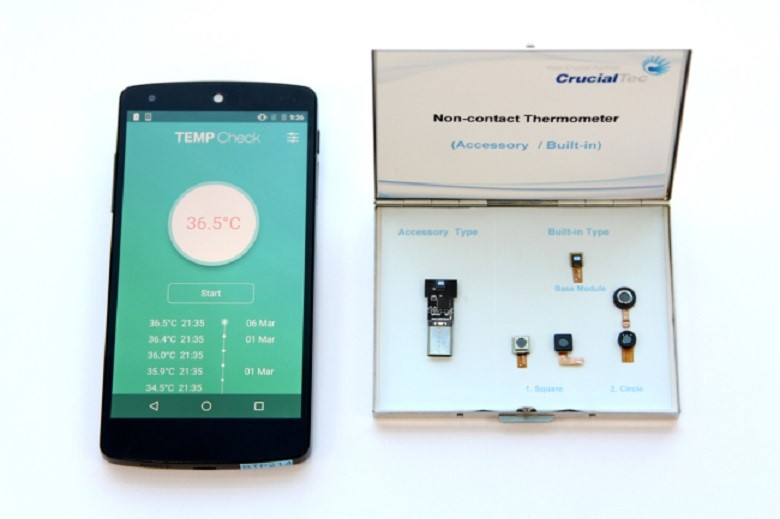 In this case, the module utilises an integrated-microelectromechanical system, also called i-MEMS. With this module, it is able to measure the temperature of humans or objects between -40 and 200 degrees Celcius. It wasn't stated if it can register the temperature of animals but it most likely can do that as well since their basal temperature falls within the range. The sensor is attached to the internal of the smartphone and comes out through a module on the back cover. The entire setup is implemented in such as way that the smartphone's working temperature doesn't interfere with the measurements taken.
Read Also: Apple iPhone SE Successor Could Launch In Q1 Next Year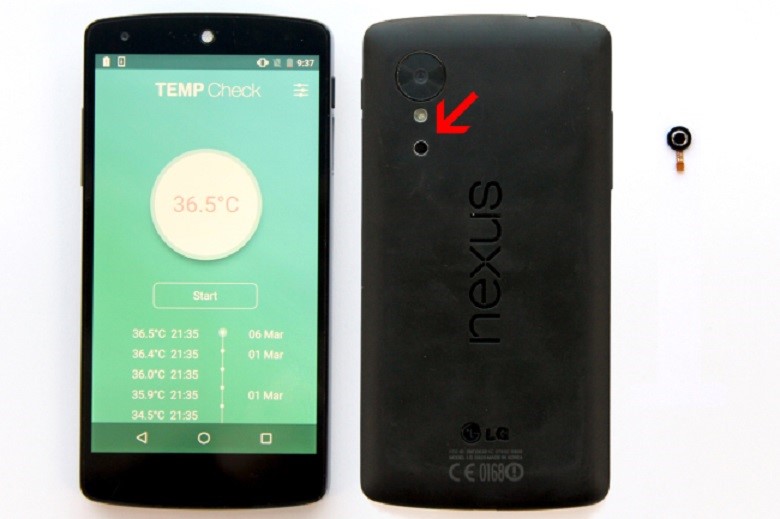 One spectacular thing about the technology is that it is contactless. That is users don't really need to come in contact with the sensor in order to get a temperature reading. This in a way helps to reduce the risk of infection and widen the possible areas the technology can be applied apart from measuring the body temperature of humans unlike the mercury thermometer or other digital thermometers. There is no indication as to when this technology will find its way into smartphones but we just might find it onboard flagship models soon, perhaps the upcoming Samsung Galaxy series. Good thing is, once it gets caught up with the trend, you'll find it onboard the mid-range or even budget models you can afford, so you don't need to sell a kidney. That's if the flagships are still way off your radar.
(source)