Xiaomi And Baidu Partners To Work Together On IoT And Artificial Intelligence
China-based internet giant Baidu and smartphone manufacturer Xiaomi have announced that they have formed a strategic partnership under which both the companies will work together for developing technologies in the domain of Internet of Things and Artificial Intelligence.
This was announced today at Xiaomi's first developer conference in Beijing. This alliance marks the coming together of third most valuable publicly traded Chinese technology company — Baidu, and one of the world's most valuable private company — Xiaomi. The alliance is intended to advance China's smart manufacturing capabilities using AI, IoT and big data.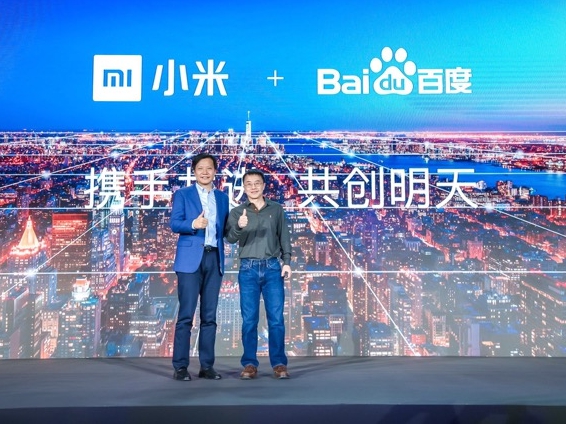 However, exact details regarding the tie-up have not been disclosed as of now. But, both the companies said that will immediately explore opportunities in voice recognition, deep learning and computer vision, in addition to more work with DuerOS.
Baidu's vice chairman, group president and COO, Qi Lu, said,
The two companies have joined forces in forming a strong partnership to make users' experience more compelling, moving on to the next stage in AI development. Xiaomi has accumulated solid experience in smart hardware, big data and established a smart devices ecosystem. Baidu has strong technological fundamentals in AI systems, with our conversational AI system DuerOS, to support the development of the IoT industry.
In July, Baidu launched the DuerOS, which is a conversation-based AI system to support the development of the IoT industry. The open platform aims to help developers create voice-enabled devices that can hear, understand and follow commands given by the user. Since its launch, the DuerOS has added more than 130 partners and is embedded in products including smartphones, TVs, speakers, smart watches and home appliances.
Read More: Xiaomi CEO Lei Jun Linked To World's Largest Bitcoin Mining Company- Bitmain
They will also leverage Xiaomi's experience in applications and its large number of active users, along with the smart device ecosystem, in order to enhance applications that are able to better understand real scenarios, users and their needs.
Baidu has been on the global technology stage and its reach extends into robotics, AR, VR and self-driving cars. These technologies could also be areas of joint cooperation in the future.