Honor V10 Kirin 970 Antutu Score Is Really Impressive For A $400 Device! Rivals The Mate 10 Pro!
Huawei announced the Honor V10 smartphone in China yesterday. The V10 was Huawei bringing the full-screen design to the mid-range segment once again after the Maimang 6 but this time around, they equipped the smartphone with the latest Kirin 970 flagship chip with AI capabilities.  The chip was even paired with a 6GB of RAM. Despite the topnotch design and powerful specs lineup, the V10 came in at a cheap price starting at $400.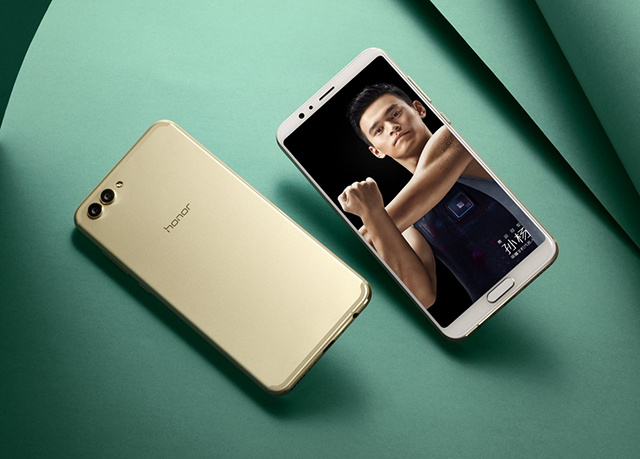 For a Kirin 970 smartphone to sell for $400, some may think that the smartphone may not be as powerful as the Mate 10 models which first utilize the flagship chip. Well, that isn't the case as AnTuTu has released its benchmark score for the Kirin 970-powered Honor V10 and it is a marvel. The V10 scored 165587 points on AnTuTu which is in the same range with the Mate 10 Pro. The Mate 10 Pro's AnTuTu score was revealed a few weeks back as 173757 points.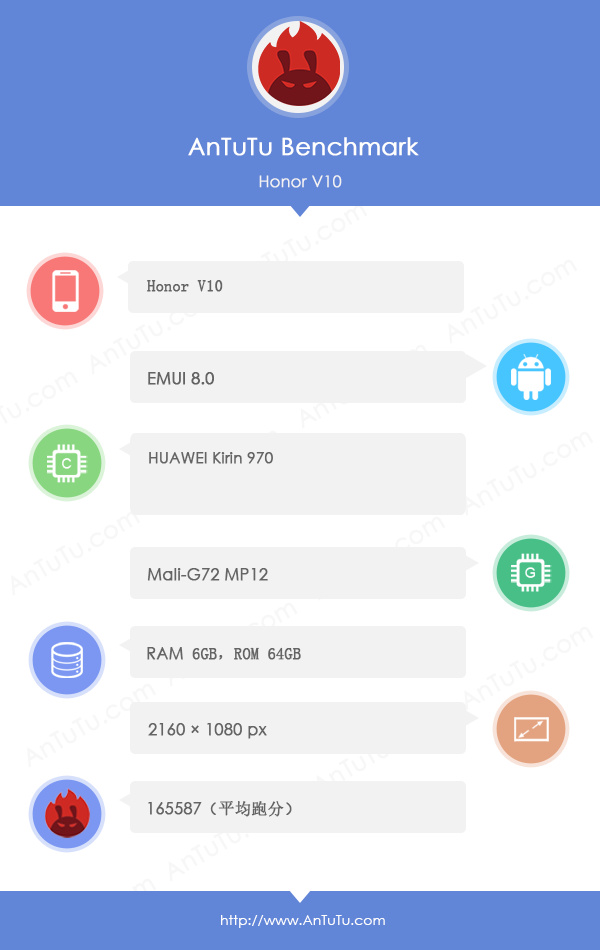 Read More: Huawei Mate 10 Pro AnTuTu Benchmarks Reveal Kirin 970 is a Worthy Rival for Snapdragon 835
This marvellous performance of the Honor V10 is no doubt spurred by the Kirin 970 chip the device packs. Kirin 970 SoC is a 10nm chipset that is integrated with an exclusive Neural Processing Unit (NPU) for handling AI capabilities. The beasty Kirin 970 powers the recently introduced Mate 10 series smartphones. The AnTuTu benchmarks of Huawei Mate 10 and Mate 10 Pro that have surfaced recently also indicate that the performance of the Kirin 970 is at par with Snapdragon 835. But then, you now have the same top-flying model in the mid-range segment. We can say this is a flagship model with a pocket-friendly price tag. Huawei really got it right this time around and we see the V10 braking sales records globally soon. Let us know in the comment section if you're convinced enough to consider buying the  Honor V10 because of its price and specs.
(source)