We are used to getting our hands on different smartphones and tablets on a regular basis, but this time around, what we have with us is a slightly different device. We have got the Huion Kamvas GT 156HD v2, which is basically a large 15.6-inch display for people who love digital painting. In case you are still confused as to what this device does, then consider the Huion Kamvas as a competitor to the popular Wacom. You might have definitely heard about how good Wacom styluses and pen tablets are, and if you know who Wacom is and what it does, then consider Huion as a cheaper option to the Wacom tablets.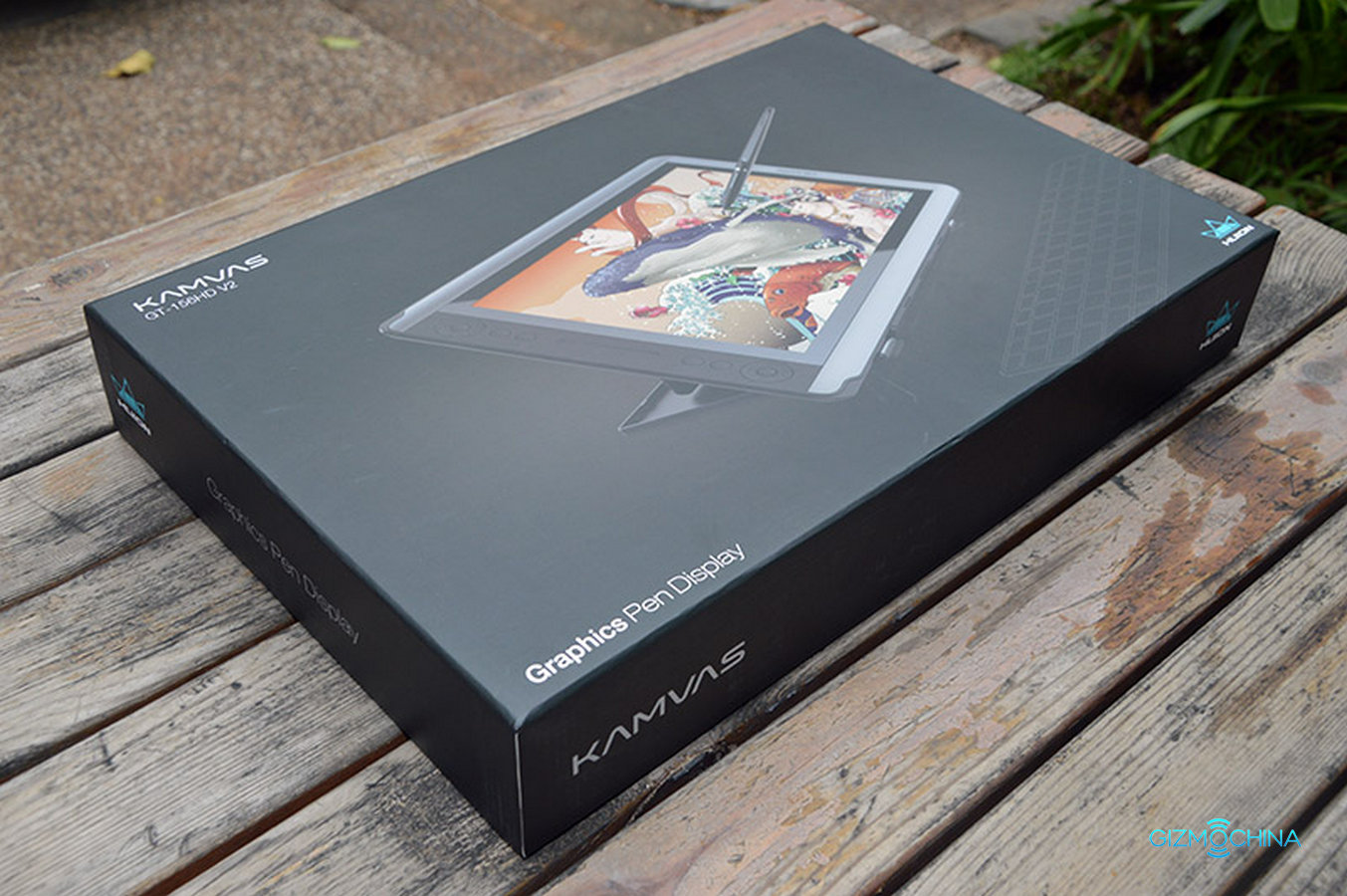 To be honest, we are not professional digital painters. But given that this is a niche device and comes from China, we thought it's definitely worth getting our hands on. What makes Huion devices special is that its cheaper than Wacom without sacrificing on portability and features.
The size of the Huion Kamvas GT 156HD V2 is actually pretty great! It's not too large and weighs around 1.5Kgs, making it possible for you to carry around the tablet wherever you go. If you are someone who doesn't like working on small screens, this size is ideal. Further, those who are used to painting on their 22-inch tablets at home, the smaller but comfortable 15.6-inch size is much better than say an 11inch or a 13inch screen tablet on the go.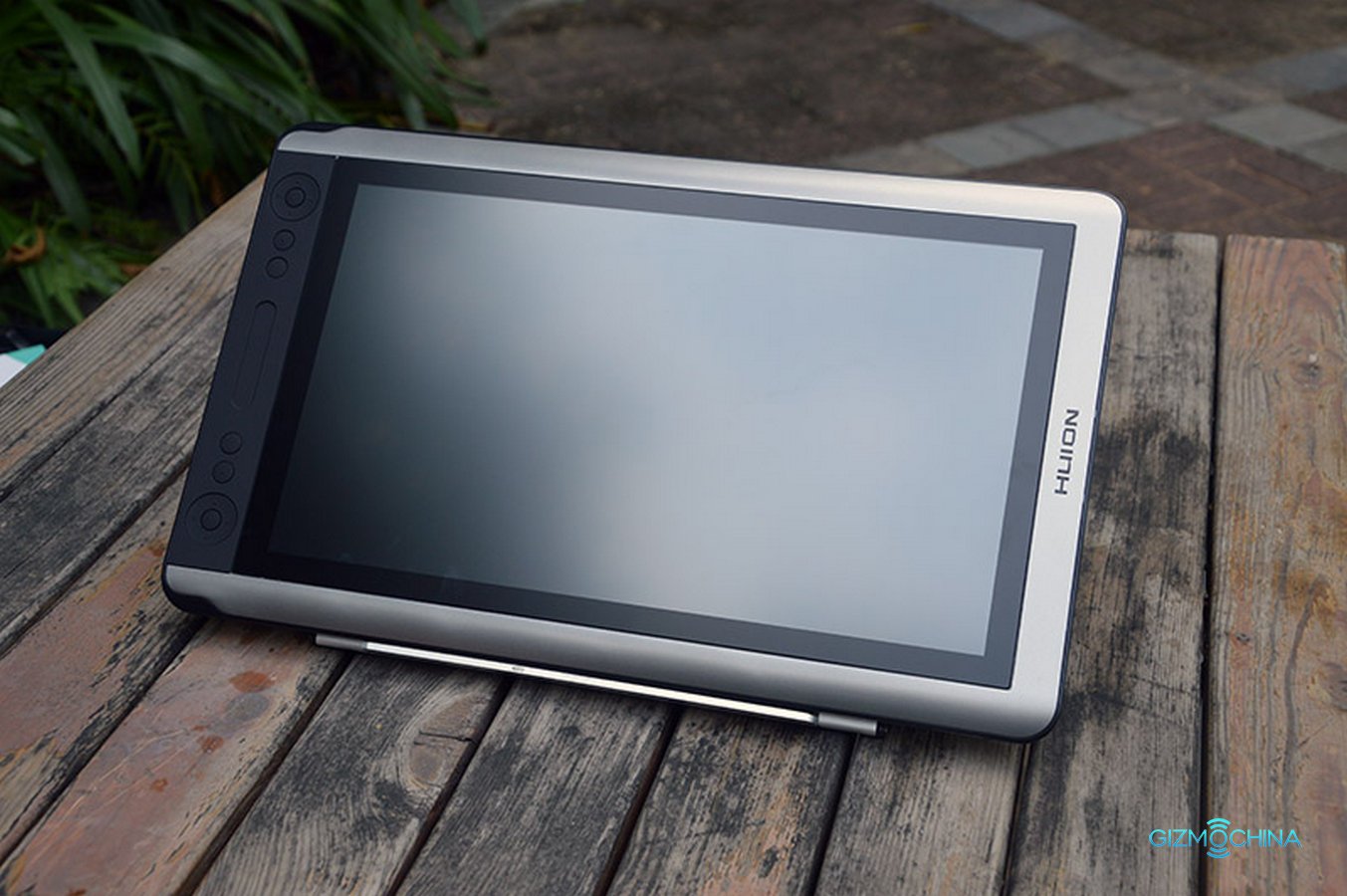 The key dimensions of the tablet are as follows:
Weight: 1.5kg
Dimensions: 432 x 264 x 14.8mm
Active Area: 344.2 x 193.6mm
The tablet is great for painting because it supports 8192 levels of pressure sensitivity. So, it'll be easier to draw on the screen with utmost precision. Further, the touch bar is upgraded from 8 levels to 24 levels and there are 14 user-defined shortcuts / express keys to make your experience smooth and easy.
What makes the Huion Kamvas 156HD V2 tablet so great is that its the complete package. So, you don't have to hunt for a compatible pen or a stylus to complete your portable graphics tablet setup. Everything is covered by the company, which includes a two-level adjustable stand and a digital pen with 8 additional nibs.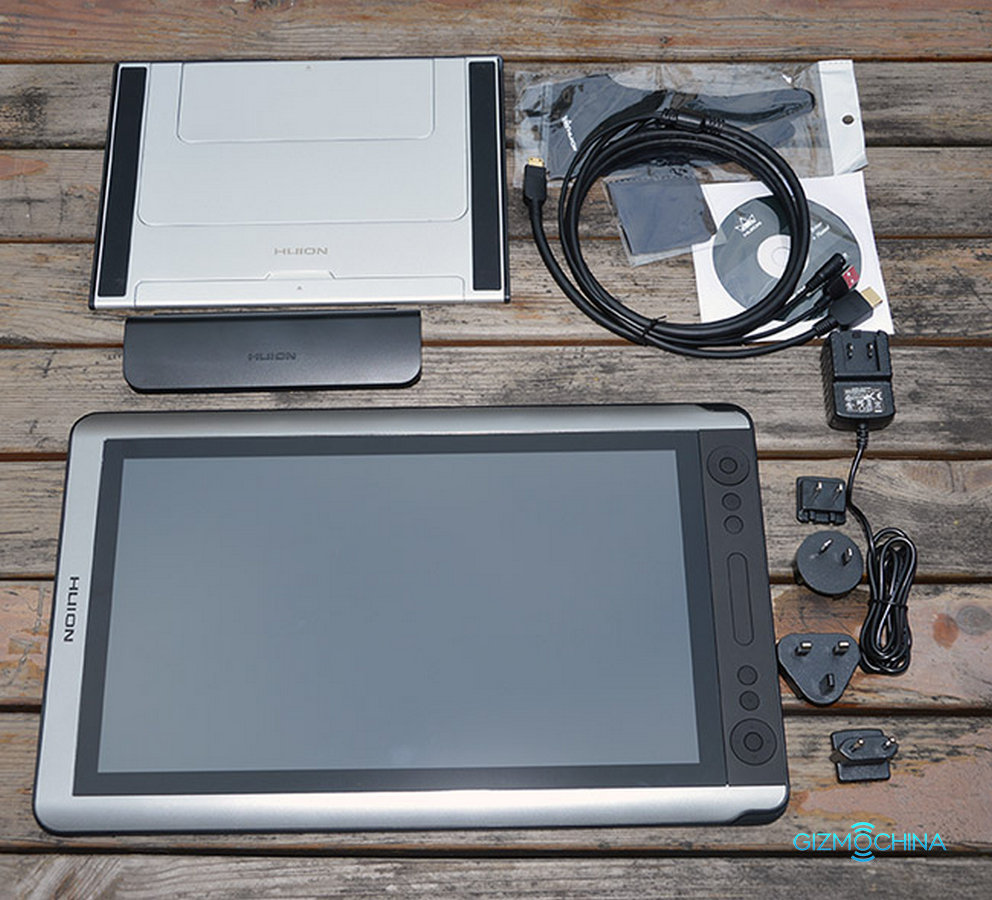 In fact, this is a list of everything that you get inside the box:
Huion KAMVAS GT-156HD V2 Tablet Monitor
3-in-1 Cable(HDMI, Power, and USB Cables Included)
Pen Box(New Digital Pen X1, 8 Pen Nibs, Removal Tool Included)
Pen Charging Cable
Power Adapter
Installation CD
Quick Start Guide(Mac and Windows)
Multi-Angle Adjustable Monitor Stand
New Digital Pen X1(packed with the 3-in-1 cable)
Microfiber Cleaning Cloth
Artist Glove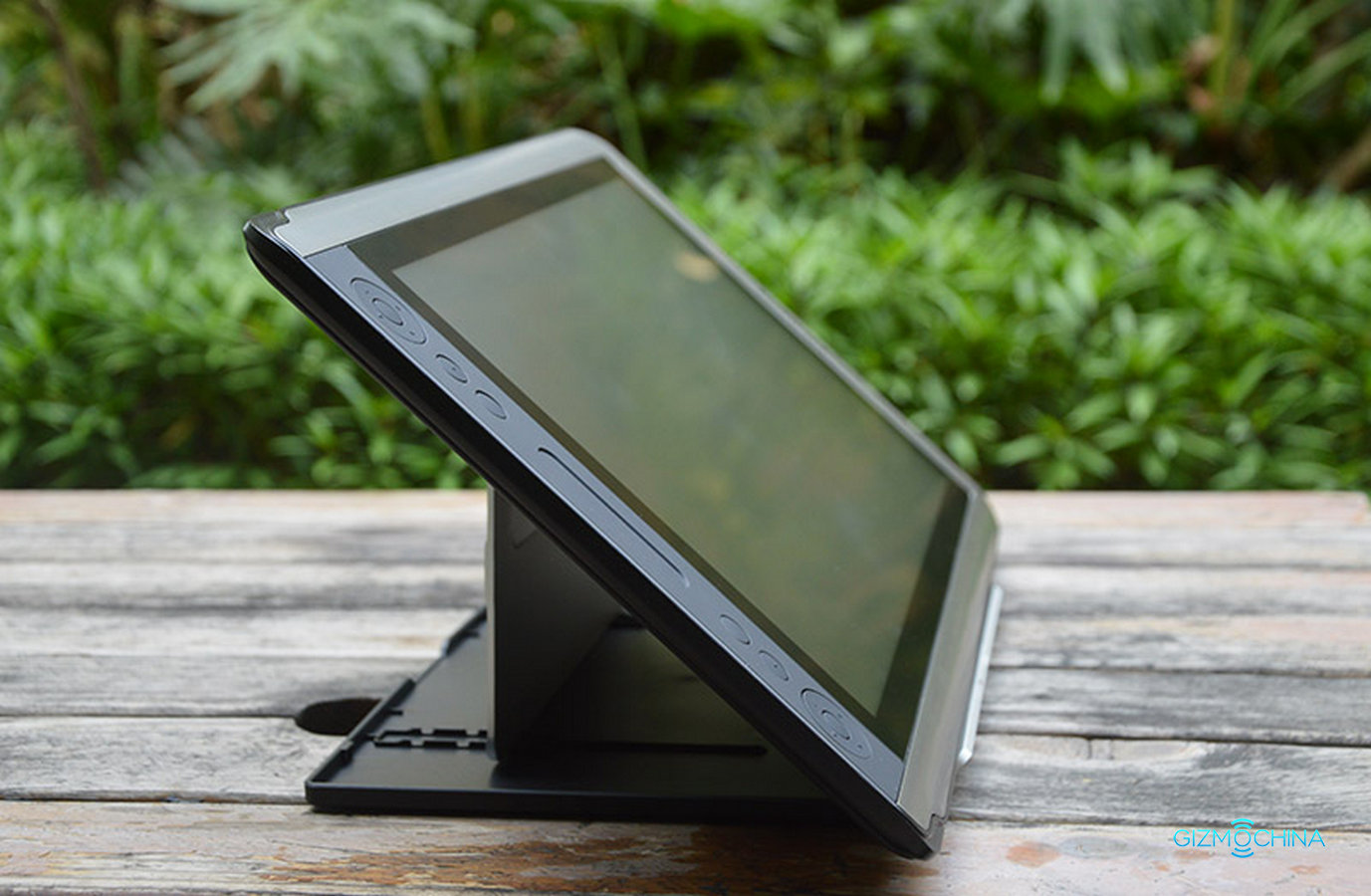 As you can see, this is practically everything that you need to start digital painting on the go. The pen is great and straight lines and curves are very easy to draw on the screen. The pressure sensitivity works well and the overall experience is good. You can definitely work on the go with this tablet. The stand is sturdy and holds the tablet at two different angles, adapting to your needs.
Overall, for $500, the Huion KAMVAS GT 156HD V2 tablet is a pretty good tablet for artists who are looking for a cheaper and portable tablet monitor.
You can check more pictures down below, or check this product on Huion official site.