Shortly after the launch of Samsung Galaxy S8, it was widely reported that Microsoft would be selling the "Galaxy S8 Microsoft Edition." However, Samsung claims that such a version of the Galaxy S8 never existed.
After the launch of Galaxy S8 and Galaxy S8+ smartphones, Microsoft also started selling these phones with no modifications to their hardware and software. However, the Galaxy S8 duo available at the Microsoft Stores came preloaded with apps such as Office, OneDrive, Cortana and Outlook. The Redmond giant began selling these phones by providing some training on how to use the apps provided by Microsoft.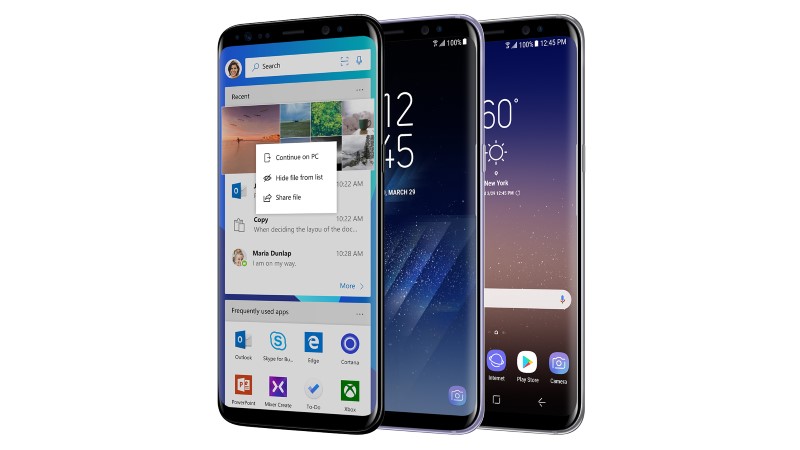 It seems that "Galaxy S8 Microsoft Edition" was nothing but a PR stunt to compel buyers towards Microsoft Stores to make them aware of the various apps by Microsoft. Here is the official statement from Samsung.
"Samsung Galaxy S8, Galaxy S8+, and Galaxy Note8 devices are available in the Microsoft online and retail stores with a unique Microsoft experience which ensures their customers, particularly small-to-midsize business owners and entrepreneurs, a best-in-class productivity experience. There is not a 'Microsoft Edition' brand of any Samsung Galaxy products."
Read More: Purported Samsung Galaxy S9 Real Pictures Leaked, Flaunting Higher Screen Ratio
The above statement has surfaced at a time when the Redmond giant has just begun the sales of the Galaxy S8, Galaxy S8+ and Galaxy Note 8 on its online store. By the way, the Galaxy S8 is the first Android smartphone to be available on Microsoft Store. The Redmond giant has stopped the sales of Lumia branded sales. The only other smartphones that are available at Microsoft's online store are Razer Phone, HP Elite x3 Bundle, Alcatel IDOL 4S, and Acer Liquid Jade Primo.
(source)