Huawei to Release 5G Smartphones in 2019
You might have known by now that the World Internet Conference was held today in Wuzhen, China. The conference was an opportunity for the giants in the Chinese tech industry to roll out their plans for the future in terms of research and development (R&D) for the industry. During the conference, Huawei's CEO Yu Chengdong was one of the speakers, sharing the same podium with Xiaomi's CEO, Lei Jun who we reported earlier to have hinted of his firm's plans to venture in AI on its smartphones from next year.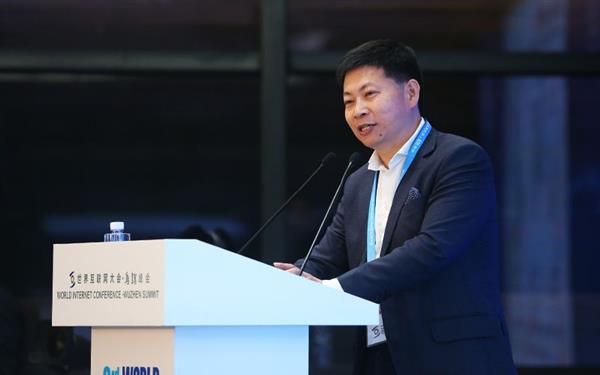 Huawei's CEO on his part hinted that the internet hardware and smartphone giant will launch its 5G smartphone for the market in the second half of 2019. Obviously, by 2019, 5G technology would have been perfected and rolled out by a lot of mobile carriers around the world. Presently, we have only see the technology get tested on prototypes like the ZTE Gigabit phone. Qualcomm, ZTE and China Mobile recently announced the successful test of the world's first 5G New Radio System.
Read Also: Gizmochina Explains: 5G Network Standard
Yu Chengdong also revealed that the past 20 years have been an era of rapid development in the mobile telecommunications industry. He also highlighted the fact that the development of smartphones has brought tremendous changes in people's lives. He also opined that the new ear is that of artificial intelligence technology and 5G. Already, Huawei has started its AI journey with the launch of the Ai-capable Kirin 970 chip. The company is expected to launch its hardware products with 5G connectivity in 2018 while in 2019, Huawei's chipset the tech giant will incorporate support on its chip and subsequently launch 5G smartphones.
(source)