Xiaomi Seeks $50 Billion Valuation For Its IPO Next Year
Xiaomi, a China-based smartphone manufacturer, which once held the title of the most valuable start-up company, is now reportedly seeking a valuation of at least $50 billion for its Initial Public Offering (IPO) that is expected to take place next year.
Earlier, it was reported that Xiaomi is considering an IPO as early as the second half of 2018. According to the people aware of the development, who remains unnamed, Xiaomi is currently in talks with investment banks about a possible initial public offering as soon as next year, and Hong Kong is believed to be the most likely destination.
A successful IPO may raise around $5 billion in cash for the company, that could help Xiaomi to fuel the expansion. The China-based company last raised its funding round in 2014, at a valuation of $46 billion.
Lately, Xiaomi has been climbing up the ladder as one of the largest smartphone vendors. This year, the company registered a spike in terms of sales, after witnessing disappointing sales in the past year. Last year, the company was trailing behind the likes of Huawei, Oppo and Vivo in terms of sales.
Not only in China, the company is also capturing the smartphone market of India, which is touted as the world's largest smartphone market. It recently was ranked the leading smartphone vendor in India, along with Samsung. Both the companies managed to grab 23.5 percent of Indian smartphone market, according to IDC.
Recently, it was reported that Xiaomi has overtaken Samsung in terms of smartphone sales, thus becoming the largest smartphone vendor in India. This comes after the company started focusing on offline sales of its smartphones along with online sales. It is also investing heavily in Mi Stores in India as well as in China.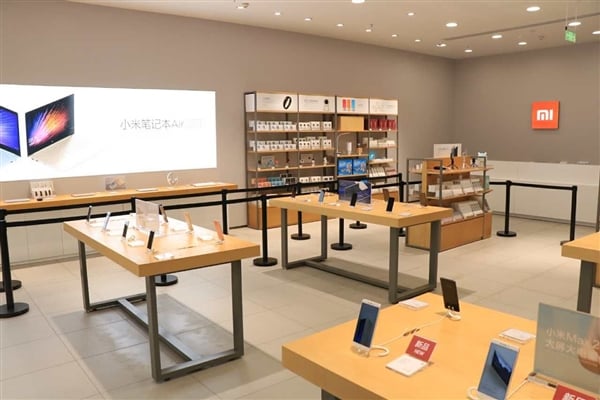 Currently, there are around 11 Mi Home stores in India. But, Xiaomi previously said that it is planning to open 100 Mi Homes across India in the next two years. Last month, Xiaomi announced its third manufacturing facility in India, in partnership with Hipad Technologies. The latest facility is located in Noida, Uttar Pradesh and will be used for manufacturing power banks. Earlier, the company had established two facilities in Andhra Pradesh, in partnership with Foxconn, for making smartphones.
Read More: Xiaomi Redmi 5, Redmi 5 Plus Sneak Preview Images Officially Revealed
Apart from China and India, the company is now also focusing on emerging markets, including Russia and Indonesia. The company also seems to be interested in establishing its presence in the United States, where it is currently selling accessories.
Recently, the company's founder and CEO Lei Jun revealed that Xiaomi is aiming to ship 90 million smartphones by the end of this year. Earlier, Earlier, Lei Jin had said that Xiaomi aims to ship out 100 million smartphones in 2018.