Renders & Schematics Of Nubia Full Screen Phone Leaked Online
This year 2017 has successfully coveted the crown as the year of bezel-less smartphones. We have lost count of the numbers of full-screen smartphones that have been launched this year. We even can't say in clear terms what makes a smartphone "bezel-less". Just as the full-screen models are numerous, so too are their designs. The flagship Samsung Galaxy S8 and Mi Mix 2 both utilises different designs. So too is the Sharp Aquos S2 and iPhone X having their own unique design.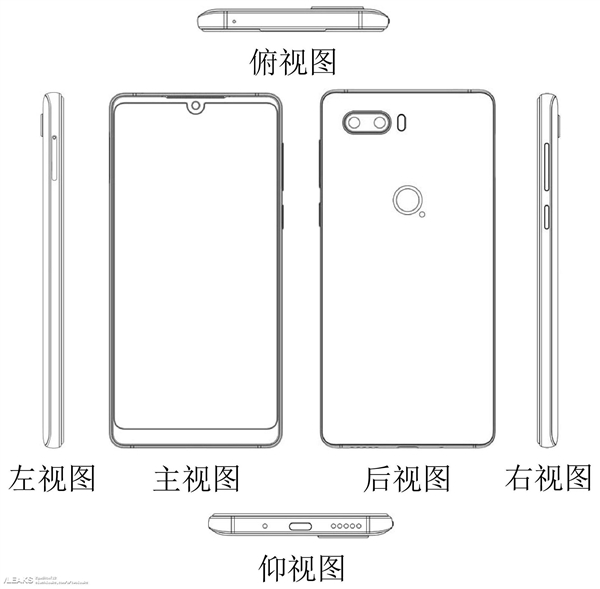 Chinese smartphone maker Nubia, a brand of ZTE had also joined the full-screen race with the Nubia Z17s which was released earlier this year. It seems the tech giant is already working on a second bezel-less smartphone. The renders and schematics of the Nubia bezel-less phone have appeared in two separate leaks.
Th schematics and renders were said to have been spotted at the Chinese Patent Office which could be an indication that the phone might be hitting the market very soon. The design comes with a notch at the top just like that of the Essential phone. The round notch houses the selfie camera and is highlighted with a red ring. Aside from the notch, the device is completely bezel-less at the top and two edges.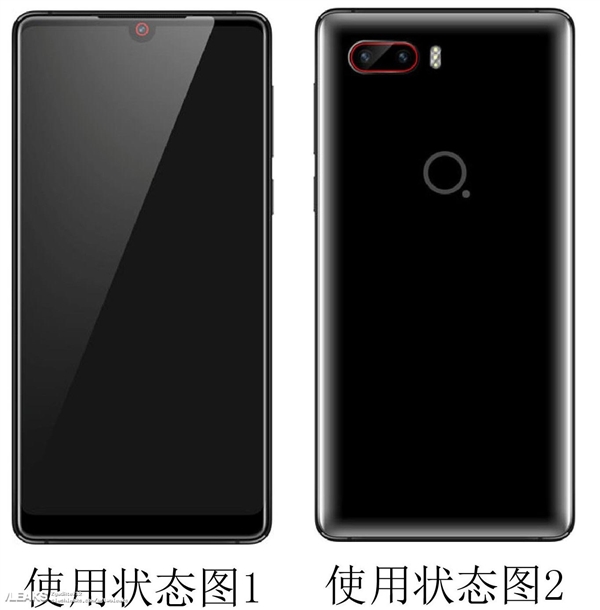 Read More: The Archos Diamond Omega is A Re-branded Nubia Z17S for Europe
At the rear, the device features a rear-mounted fingerprint sensor in the middle which takes the shape of Nubia's logo with a dot at the bottom right corner. The device comes with dual rear cameras which are tilted to the left and have the LED flash lying inwardly by the side. The device will likely come as a flagship model, packing flagship hardware. We can't say if the model will be Nubia first flagship for 2018.
(source)