Vernee Active Gets $40 Discount As Presale Kicks Off For Just $279.99
Vernee Active was announced recently as the world's first 3D curved rugged smartphone. The Active is a powerful and amazingly rugged phone with a business style appearance. Now the Vernee Active is officially on presale. The presale is presently on and will run until December 18. During this period, you can buy the rugged smartphone at a $40 discount for only $279.99.
Vernee Active 3D video:
The Vernee Active comes with a well-studded specs lineup which is unusual for a rugged smartphone. It is powered by an Helio P25 Octa-core processor backed by 6GB of RAM. There is a massive 128Gb storage onboard the smartphone. This is perhaps, the device's strongest selling point aside from the rugged design. With such a powerful lineup, you are such to get top-notch performance even for heavy gaming on the Active.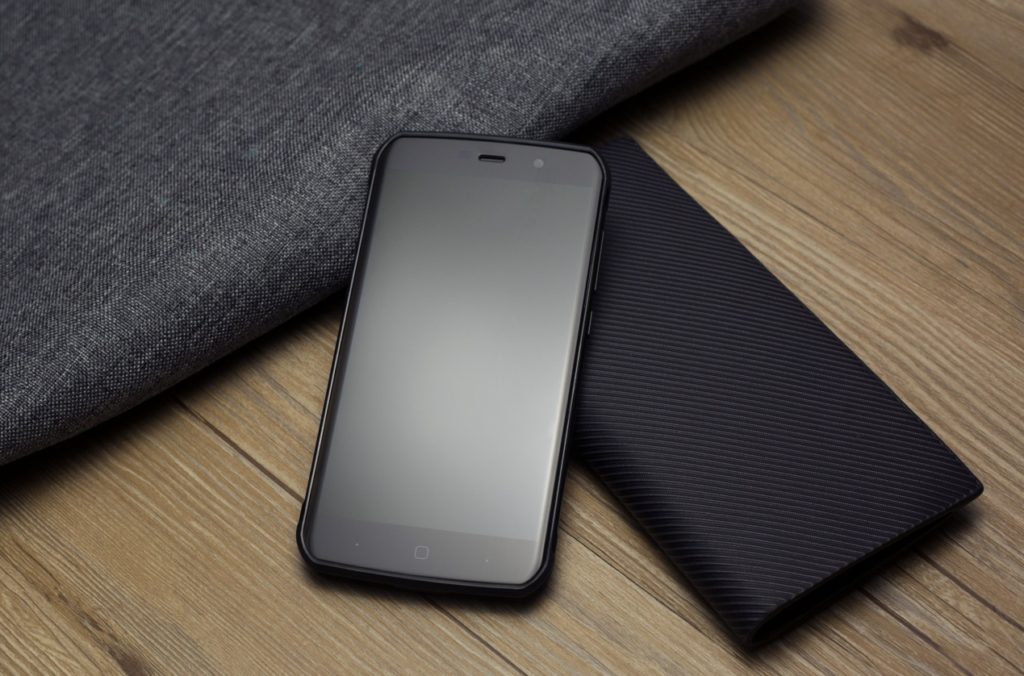 The Vernee Active features a 5.5" JDI incell display with an FHD resolution of 1980 x 1080). The display is covered by a dual-curved 2.5D glass which gives it a sleek and attractive design. The device takes a deviation from the traditional rugged phones which are usually bulky by adopting a slimmer and lighter body. So, you get a rugged smartphone that is still fashionable. Make no mistake, the Active is still actively water resistant and dustproof as it comes with an IP68 certification. The rating means the device can stay in water of depth up to 1.5 meters for 30 minutes. The device is also 99% dustproof and silt proof.  It is also tough, as well as scratch and drops resistant. By the way, the back case of Vernee Active uses the Kevlar design.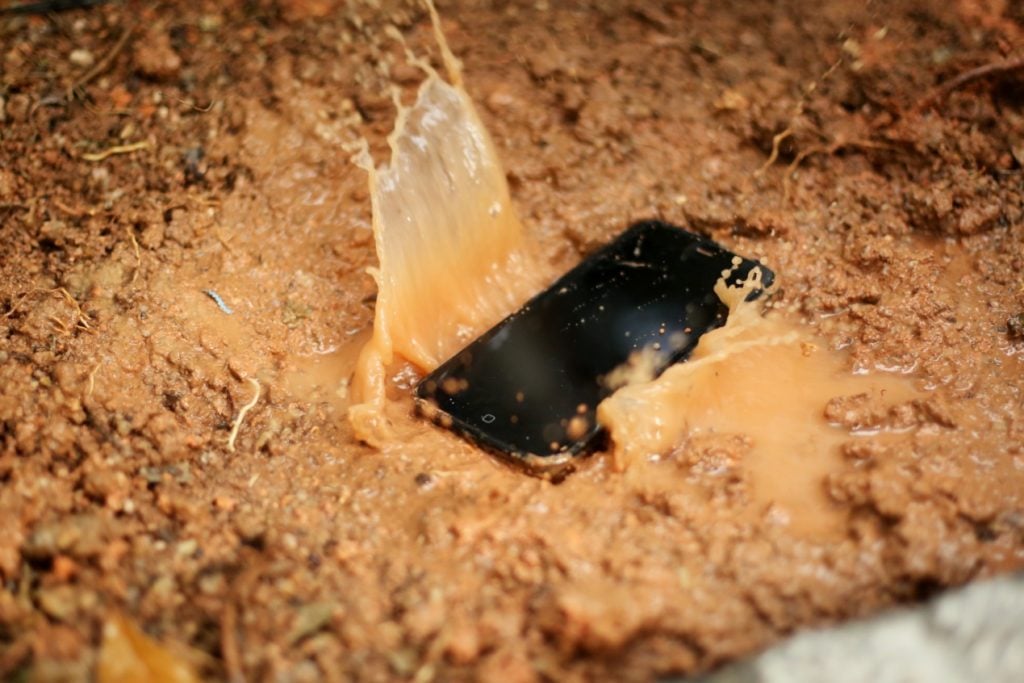 Vernee Active factory testing video:
And more interesting is we can see a comparison forum between the Vernee Active and the rugged CAT S60, including the detail specs and the price. No matter in spec or appearance, the Vernee Active is even better. But the price is much cheaper than the CAT. Which one will you choose?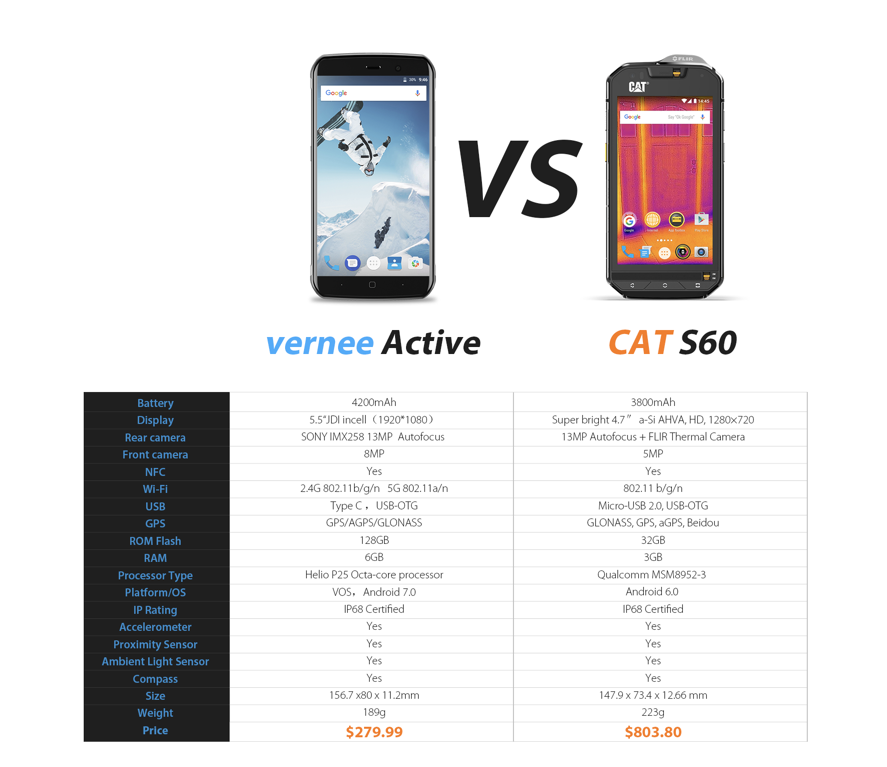 Now, the Vernee Active is on presale at only $279.99, you can buy it from here. Also, you can win the chance to buy it at $99.99 only or win the $1000 travel fee. Just leave a comment about what is your facorite part of the Vernee Active and you will have the chance to win the prize. For more details, please check Vernee's official website.