This Could Be Vivo's In Display Fingerprint Sensor Equipped Smartphone
Apple's iPhone X left some fans disappointed as a result of the lack of a front fingerprint sensor on the device. Instead, the iPhone X is equipped with facial recognition. The lack of a front fingerprint sensor is due to the full-screen design the device packs. However, it may soon become possible to get a front fingerprint sensor on a full-screen smartphone.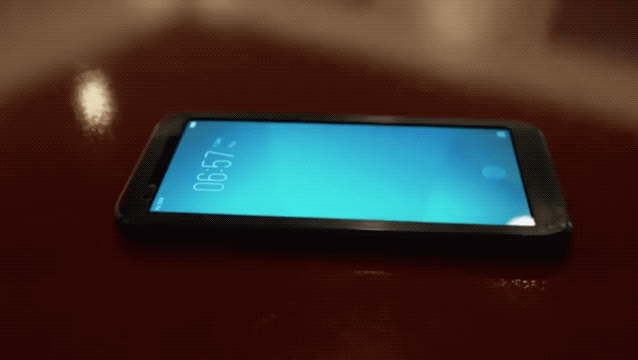 Recently, the prototype of a Vivo smartphone with in-display fingerprint sensor was spotted online. The in-display fingerprint technology was said to have been manufactured by Synaptics who confirmed this via an article on Forbes. This technology seems to have seen some progress as a new GIF image has emerged showing what is believed to be the Vivo smartphone in action. The fingerprint recognition technology is located on the display and would unlock the phone by just tapping the corresponding area. The GIF image also suggests the response time of the technology on the smartphone is rapid and works with just a tap.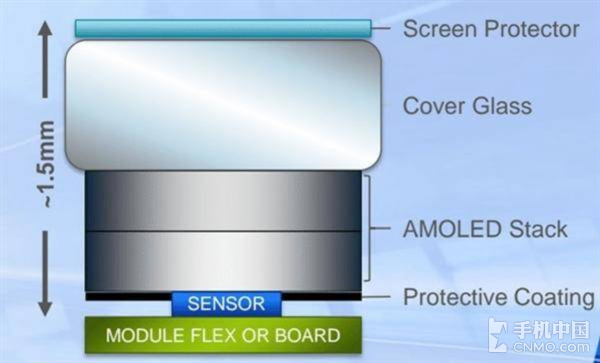 Read More: Vivo's 2018 Smartphone Will Feature Clear ID In-Display Fingerprint Reader by Synaptics
Earlier reports had shown that the technology is ready for mass production as Synaptics has reportedly figured out how to mass produce it.  The fingerprint recognition process relies on optical technology and it utilizes localized TLC / AES / ECC encryption which ensures security.  According to Forbes, pressing the button present on the right side of a pre-production Vivo phone wakes it and displays an illuminated fingerprint image at the bottom of the screen. Users can simply touch it to unlock the phone instantly. Synaptics also confirmed that the in-display fingerprint technology is designed for bezel-less OLED infinity displays. We can't say when the Vivo model will be launched but it is expected sometime in the first quarter of 2018.
(source)