Vivo's 2018 Smartphone Will Feature Clear ID In-Display Fingerprint Reader by Synaptics
by Anvinraj Valiyathara Dec 15, 2017 6:47 am0
Earlier this week, Synaptics had unveiled Clear ID FS9500 as the world's first optical in-display fingerprint scanner. It had also confirmed that it will be working with one of the top five smartphone manufacturing firms for the mass production of Clear ID. Today, the company has announced that Vivo's forthcoming will be shipped with Clear ID in-display fingerprint reader.
Vivo is currently ranking among the top five smartphone vendors in the world. However, there is no confirmation on the name of the Vivo phone that will be featuring the in-display fingerprint scanner by Synaptics. The company is aiming to ship around 70 million units of Clear ID sensor which suggests that even other smartphone vendors are likely to adopt this new biometric recognition feature.
Synaptics Shipping First In-Display Smartphone Fingerprint Reader With Vivo via @forbes https://t.co/RUXJXGEwsu

— Synaptics, Inc. (@SynaCorp) December 14, 2017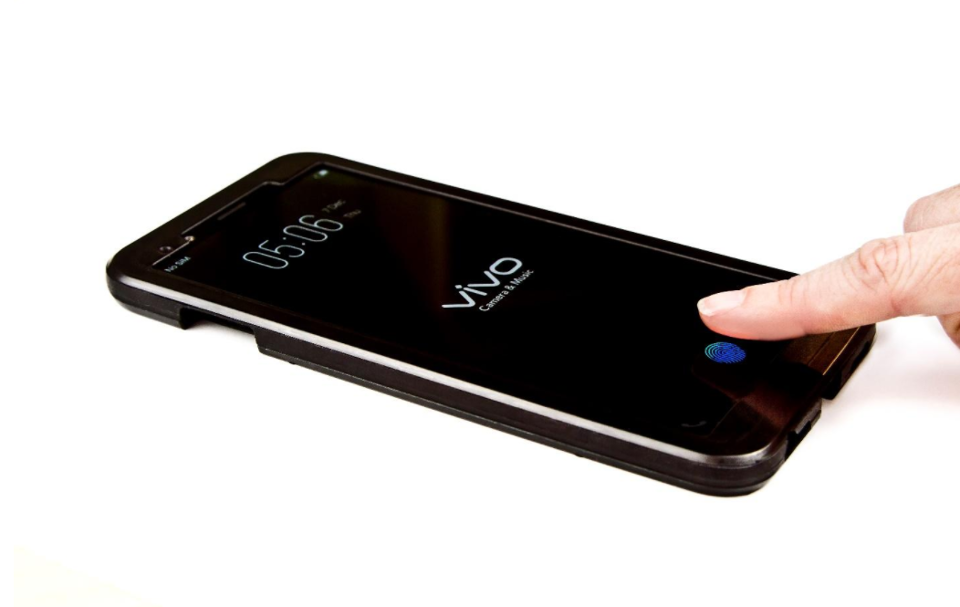 Read More: Vivo Showcases Full-Screen Phone with New "Under Display" Fingerprint Sensor
According to Forbes, pressing the button present on the right side of a pre-production Vivo phone wakes it and displays an illuminated fingerprint image at the bottom of the screen. Users can simply touch it to unlock the phone instantly. Synaptics has said that its Clear ID in-display fingerprint scanner is designed for bezel-less OLED infinity displays that are found in flagship smartphones such as Apple iPhone X and Samsung Galaxy Note 8.
There are various benefits of having an in-display fingerprint scanner. Reaching out to the rear-facing fingerprint reader is not always convenient when the phone is lying on kept on a table. Moreover, there is a risk of smudging the rear camera while accessing the rear fingerprint reader. Face scanning is also not very convenient as it requires users to lift the phone and look at it every time to unlock it. As said above, Clear ID allows users to unlock a phone with by simply touching the screen.
Since Clear ID is an optical scanner, it features a CMOS image sensor that has a thickness of less than 0.7mm. When a user touches the OLED screen that is embedded with Clear ID, the sensor scans the fingerprint and sends the information to the processor of the phone for verifying the match. The Clear ID sensor is well-protected from scratches and waterproof as it placed under the display glass. Also, it is equipped with many security features such as adaptive fingerprint template matching, anti-spoofing technology, ECC authentication and AES encryption.
(source)